Although an alarming amount of NBA games are getting postponed due to Covid-19, there are still some players balling out on the court and putting up great performances. This article is a continuation of my previous article that acknowledged players who are stepping up to a new level this season. Both on the court and in fantasy, here are 5 more players that are breaking out right before our eyes. (Spoiler: This is a fun list of exciting, energetic players.)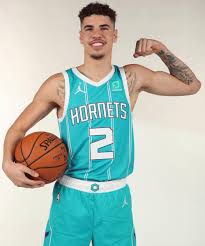 LaMelo Ball (PG/SG, Charlotte Hornets)
Stats: 25.3 MPG, 41.3 FG%, 72 FT%, 1.6 3's, 12.4 PPG, 7 RPG, 6 AST, 1.6 ST, 0.4 BLK, 2 TO
Triple-doubles run in this family, with LaMelo breaking the record for the youngest player in NBA history to have a triple-double, a record previously held by his brother Lonzo Ball. This Ball brother gives big effort in his minutes (grabbing offensive boards, running the fastbreak, pick-pocketing, throwing lobs) as evident by his gaudy stat lines and he should continue to improve his shooting throughout the season. His minutes should also rise slightly because his 6' 5″ height allows him to play in three-guard lineups, and the fact that the Hornets are competitive this season shows his impact. Only 19 years old, he's already the best Ball brother in the NBA.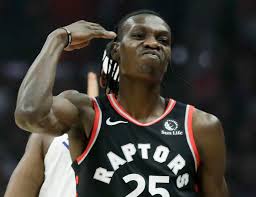 Chris Boucher (PF/C, Toronto Raptors)
Stats: 22.2 MPG, 57.8 FG%, 73.3 FT%, 1.7 3's, 14.3 PPG, 6.2 RPG, 0.9 AST, 0.6 ST, 2.6 BLK, 0.6 TO
In terms of waiver pick up of the year candidates/draft steals, the "Swat Monster"(or I've also seen "Block Quebecois") is currently leading the pack by a wide margin. Other Raptors centers Alex Len and Aron Baynes are racking up DNP's and Boucher is making his claim for the starting C spot. Although he's lanky and skinny, his 3 point shooting and effectiveness in small-ball lineups are great for fantasy purposes. He already has multiple 20 point games, and played games where he swatted 6 and 7 shots apiece. I love that Nick Nurse is giving him more stable minutes and he could easily keep this up, even in these limited minutes.
Tyrese Haliburton (PG/SG, Sacramento Kings)
Stats: 28 MPG, 51.6 FG%, 81.8 FT%, 2.2 3's, 11.1 PPG, 2.8 RPG, 5.3 AST, 1.2 ST, 0.5 BLK, 1.3 TO
This tweet sums up Tyrese Haliburton's season so far. After a lot of doubters and sliding to the Kings at 12 in this year's draft, Haliburton has quickly emerged as a strong contributor in real life as a legitimate threat for ROY, and of course for fantasy. He plays an important role for the Kings and like LaMelo, has the height to play in three-guard lineups. Luke Walton also trusts him to play in late-game situations and he's rewarded him with some clutch play. Add Tyrese onto your team for some clutch assist/low TO production, and if Buddy Hield gets traded he could blow up.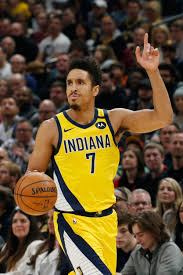 Malcolm Brogdon (PG/SG, Indiana Pacers)
Stats: 36.6 MPG, 46.8 FG%, 88.2 FT%, 3 3's, 22.2 PPG, 4 RPG, 7.5.1 AST, 1.8 ST, 0.2 BLK, 1.7 TO
Thanks to a new coach and system that emphasizes speed and 3s, Brogdon has elevated his game into a top 10 stud in 9 category leagues. With the recent Oladipo trade and pending health status of Caris LeVert/T.J. Warren, Malcolm should have free reign to continue putting up monster lines. The increased shot attempts have not affected his trademark efficiency, and I expect him to continue his prime production as the Pacers remain a top seed in the East.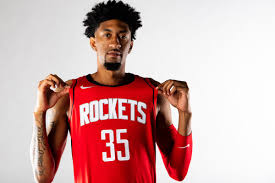 Christian Wood (PF/C, Houston Rockets)
Stats: 33.5 MPG, 53.6 FG%, 67.3 FT%, 1.7 3's, 23.8 PPG, 10.7 RPG, 1.4 AST, 0.6 ST, 1.7 BLK, 2 TO
After a mid-season breakout for Christian Wood on the Pistons, the Houston Rockets made him their new centerpiece. He's been putting up all-star level numbers and although it hasn't translated on the court (Harden stated "we're just not good enough" before his departure), it does translate into great fantasy lines. He's the de facto #1 option on this team and the Rockets will keep feeding him to see if he develops into a legitimate cornerstone. I'm not a fan of him in real life, but anyone would benefit from his star fantasy production.