Now that we are two and a half weeks into the NBA season, players are starting to settle into their roles and we are able to identify which players are the real deal. This article is meant to help clarify which players will continue their breakout seasons and can be beneficial to add to your fantasy squad. If you already have them, cheers! If not, I would consider trading for them if they alleviate your team's needs. Without further ado, here are my picks for early breakout players this NBA season.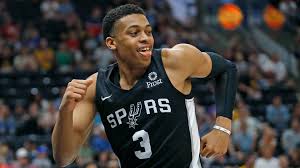 Keldon Johnson (SF, San Antonio Spurs)
Stats: 29.7 MPG, 49.3 FG%, 85.7 FT%, 1.5 3's, 16.2 PPG, 7.5 RPG, 2.3 AST, 1.5 ST, 0.7 BLK, 2.5 TO
The Spurs have a reputation for not playing rookies big minutes. However, Mr. Keldon is a sophomore and he's been given the green light for a bigger piece of the pie on this roster. San Antonio and Popovich have adopted a new playstyle, deviating from LaMarcus Aldridge post-ups and focusing more on a guard-heavy approach. This has been beneficial for other SAS guards such as Dejounte Murray and Lonnie Walker IV, but Keldon Johnson has been a revelation. With consecutive 20 point games under his belt, a clear path to minutes with Derozan moving to the 4 spot, joining the record books with the likes of Tim Duncan and David Robinson for having a 25pt/10reb game in their first 25 career games, and a bunch of stocks, I am all aboard this train.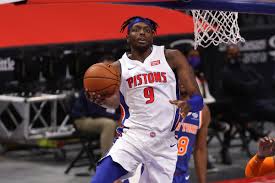 Jerami Grant (SF/PF, Detroit Pistons)
Stats: 36.3 MPG, 44.3 FG%, 86.7 FT%, 2.7 3's, 23 PPG, 5.4 RPG, 1.7 AST, 1 ST, 1.4 BLK, 1.4 TO
When Grant elected to sign with the Pistons over the Nuggets this last offseason, he cited that he wanted to expand his offensive game. Well, so far he is keeping his word and is breaking out as the best player on his new team. I personally had initial concerns about the logjam with Blake Griffin, but the addition of Mason Plumlee added another dynamic passer to the starting lineup. Grant is getting 18 shots up per game and I wouldn't expect that to change given that he is 26 and entering his prime. His offensive growth and defensive versatility make him an important player to the Pistons and an even better player for your fantasy team.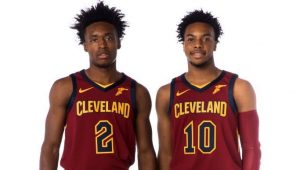 Darius Garland (PG, Cleveland Cavaliers)
Stats: 35.8 MPG, 45.5 FG%, 88.9 FT%, 2.5 3's, 17.2 PPG, 3.3 RPG, 6.3 AST, 1.3 ST, 0.3 BLK, 3 TO
Somehow someway, Darius Garland went undrafted in my 12-team competitive league. This is the case for other leagues as well and while he is currently injured, I'd use that as an opportunity to buy low or add him to your injury slot. The 5th pick(!) in the 2019 draft, Garland has improved his game this season and has a better feel for the NBA. He fills a big need for this team and he can be looked at as a young cornerstone. Last year's struggles are now behind him and he will be a quality point guard for your team with strong scoring and assist outputs.
Collin Sexton (PG/SG, Cleveland Cavaliers)
Stats: 37.7 MPG, 55.1 FG%, 81.8 FT%, 1.9 3's, 25.7 PPG, 2 RPG, 6.3 AST, 3.4 ST, 0.1 BLK, 2.4 TO
The second half of the Sexland duo makes my list, as he is proving so far that last year's second half outbreak was not a fluke. Being the second player in this article to average 18 FGA's per game, Sexton has received an increased opportunity in this offense and the Cavs currently sit at a record of 4-3. I don't think they will make the playoffs, but the reliance on Sexton to generate offense, high scoring, and his sweet shooting percentages are a safe bet to continue throughout the season.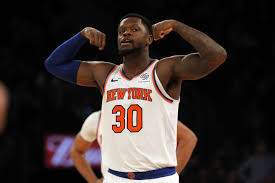 Julius Randle (PF/C, New York Knicks)
Stats: 38.4 MPG, 50.9 FG%, 76.2 FT%, 1.6 3's, 22.1 PPG, 11.4 RPG, 7.4 AST, 0.7 ST, 0.3 BLK, 4.9 TO
Julius Randle is quietly making an all-star bid and is playing the best basketball of his career. The Knicks' summer additions and hiring of Tom Thibodeau are paying great dividends so far. The offense is less reliant on Randle/R.J. Barrett dribbling towards the basket, and he's turned into a nightly triple-double threat. The Knicks also no longer have a logjam at the PF position and he is in a great position to succeed on a suddenly talented team. Seriously, don't be surprised if he does make the All-Star team.