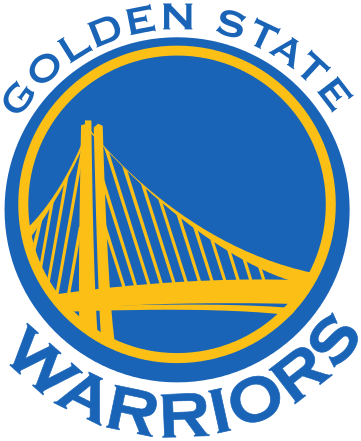 The Warriors are now fighting to regain their composure after the massive injury to Kevin Durant.  Unfortunately, without him, this is a much weaker squad than last year.  This was quite obvious in their 87-94 loss to the mediocre Bulls squad on national TV.  Although, Matt Barnes did an admirable job of filling in KD with a massive 2/0/0/0/0 line…
Stephen Curry – 23/6/5/5/0. The steals are nice, but he shot an abysmal 2-11 from downtown… The Warriors offense just wasn't clicking.
Klay Thompson – Since Curry was abysmal, I can't really think of a worse descriptive for Klay's 1-11 from deep.  He also only shot 5-22 from the field for a horrific 13/1/1/0/0.  Bleh.
Patrick McCaw – Started.  11/4/2/2/1 with no TOs and 4/5 shooting.  It's low end, but he was probably the best Warrior on offense.
Bobby Portis – A fantastic 17/13/0/0/1 with 2 treys and 50% shooting.  Add him if he's still available.  The talent is definitely there.
Jimmy Butler – A pretty mediocre line for the Butler, but 22/5/6/4/1 is nothing to sneeze at.  He went 10/10 at the stripe and had those 4 sweet swipes.
Cameron Payne – 4/0/1/0/0 I didn't like his value after the trade, and I'm still not a fan.  He may get more minutes, but I really don't see the timeshare ending, and frankly, Payne just isn't that good… He's a solid defender, but otherwise, he's unremarkable.
Kemba Walker – 26/4/8/2/0. Kemba is as consistent as they come.  Nothing fancy, and he didn't have it going from downtown (3-11), but nothing to complain about either.
Marvin Williams – 19/4/0/1/1 and 3/3 from downtown.  Very THRAGNOFy, but I figured I'd mention it, since their really wasn't anyone else of note on the Hornets.
T.J. Warren – REL bias here, but TJ always looks great.  He's not necessarily the best fantasy asset, but his efficiency is unreal. 16/8/1/0/2 on 8-11 shooting.
Alan Williams – He's a beast!  16/12/0/1/1 in only 25 mins of playing time!  Please grab him now… I'm begging you.
Leandro Barbosa – Snuck in off the bench for an efficient 16/4/1/2/0.  He also managed to foul out in 23 minutes… go figure.
Thunder vs Trail Blazers –
Russell Westbrook has a massive 27 at the half, with Taj Gibson at 11 points.  On the other side, Damian Lillard and C.J. McCollum have 14 and 12, while Jusuf Nurkic has the makings of a nice rainbow line with 8/4/3/2/2, and that's just at halftime!  Damn, I wish these games were earlier… It's already midnight, and the game is only at halftime…
That's it for the notes!  Make sure to include your league size and format with any questions!
P.S. Gibson also hit an incredible 61 footer to end the half… Go check that out!
Stay Razzy!