Happy New Year to the Razzball community! I wish everyone good health, happiness, and fantasy basketball goodness. Hope everyone enjoyed the holiday season and watched the games, which are some of the few in the year that are scheduled at convenient European times so we can also enjoy them without falling asleep, usually at halftime.
The basketball side of things last week was dominated by none other than DeMar DeRozan, as he became the first NBA player to hit back-to-back game winning buzzer beaters on back-to-back days. One can even say that those games were in two different years, if you didn't have enough of that uncle who tells that kind of jokes at the Christmas table. Like the all time classic "I haven't spoken to you since last year" after the New Year's Eve which usually gets the following kind of reactions.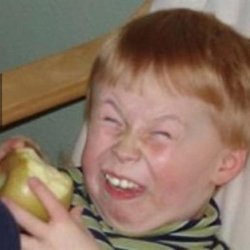 But back to DeRozan shots, If you somehow missed them, here they are for your viewing pleasure
From a runner off one leg to a double covered, pump-fake 3-pointer, one has to admit that DeMar is as clutch as they come, with a ridiculous 56.8% in clutch situations this year. Interestingly enough, both LeBron James and Stephen Curry rank among the worst clutch players this season, at 36.6% and 34.1% respectively, with Damian Lillard being even lower with 26.7%.
Regarding last week's suggestions Marcus Morris continues to see huge minutes with the Clippers shorthanded, Nicolas Claxton is still more than relevant despite LaMarcus Aldridge's return and Omer Yurtseven maintained his streak of rebounding like a mad man, making all three worthy of the pickup and also worthy of holding them this week.
Want the best tools and projections to help dominate your league? Check out the Stocktonator, the byproduct of Rudy and machine making love. Click HERE for a FREE 3-day trial.
Buy
Malik Monk: I hesitated to include Malik Monk in the suggestions last week, fearing his hot run would be contained by players returning from injury. However, it is clear that he cannot be left on the waiver wire, as he has been on fire the last two weeks with 20.7 points, 3.3. triples and only 1.2 turnovers. Grab him now from the wire and worry later about how the eventual return of Anthony Davis will impact the Lakers rotation and subsequently Monk. (48% owned).
Terrence Ross: Despite a break due to COVID, Ross has been performing very well during the last month and has reclaimed some of his rotational minuets he lost at the start of the season. He is one of the rare players you can find on the wire with such a strong positive contribution in the ft% and as long as he maintains his featured 6th man role. He is worth a roster spot in standard leagues (39% owned).
Maxi Kleber: Kristaps Porzingis is the latest Maverick to enter the health & safety protocols so Kleber's value automatically elevates to standard league status. As long as the Unicorn is sidelined Kleber is a great streamer that I'm surprised is still owned in so few leagues, given his proven pedigree as a fantasy contributor (13% owned).
Brandon Clarke: Clarke was not even part of the rotation in Memphis for a chunk of the season, but he is taking advantage of some absences and carved a 25-minute role from the bench as of late. He is just a streamer option at this point, as players returning will lower his value, but with three games remaining this week he can provide a valuable boost to your matchup and is readily available (26% owned).
Trey Lyles: Another guy that is a "Buy" suggestion partially due to his team's schedule is Trey Lyles. The Pistons play three more games this week and Lyles is one of the few healthy big men on their roster. He was never an explosive performer but if you need rebounds and some points, he can be of help this week (9% owned).
Sell
Saddiq Bey: What a turnaround Saddiq Bey had to his season. Until early December he was barely able to hit double digit scoring, was one of the worst players in the league in terms of shooting percentage, and contributed little to no peripheral stats. Then his flip switched and in combination with the Pistons' absences that got the ball more on his hands made him a top 30 player for fantasy. However, this is exactly the reason he is a definite sell high in my book. Cade Cunningham will take back some of his usage and I think it will be wiser to exchange Bey for a more stable fantasy performer if you can. The next cold shooting spell could be just around the corner so I suggest taking advantage of his excellent form now.