Watch out, we have another weird stat alert from yours truly. This week, the editing team (me) brainstormed with the research team (also me) and came up with the following statistic that was approved by the quality assurance team (you can safely guess who) of the Kostas writing team.
I don't know if the Wizards lead the league in in fans that walk across the court but it is a weird sight to behold nonetheless. I had the pleasure of attending both NBA and European games and, I have to admit, the atmosphere of the European games is unmatched by the NBA. Much more passion, much more interest from the fans and definitely no one would dare to get up from their seats before halftime to get a snack or a beer. It's a matter of principle. You can't value waiting a little less in line to get your beer more than the last possessions before the half.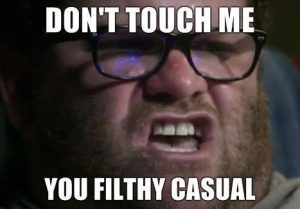 Kidding aside, I do admire the way NBA games are like a big family occasion and a safe place for younger fans to admire the players without learning all the bad words they should learn in a lifetime in the first quarter alone. I guess you can't have everything unfortunately and I would love in an ideal world to combine both the positives of the two.
Regarding last week's suggestions, Mo Bamba had three good games in a row despite not starting and has more than merited a spot in your roster until Wendell Carter returns, while AJ Griffin was a very good streamer that might lose some appeal when the Hawks get back to full strength. Finally, Thomas Bryant had his moment to shine in the two games without Anthony Davis, but is a clear drop now that AD is active.
Buy
Walker Kessler: If your team desires rebounds and blocks, a much better hold than Jalen Smith is Kessler. Particularly during the last two weeks he has increased his playing time and has been a top 35 player due to his 9.4 rebounds and 2.9 blocks, on 75% shooting. He is a very good per-minute player and if he can secure close to 20 minutes per game he will be a top 100 player in per game value for the rest of the season (48% owned).
Jordan Goodwin: Granted, the Wizards are missing three guards in Bradley Beal, Monte Morris and Delon Wright, but Goodwin is taking full advantage and has been a revelation, particularly with his insane steals rate, as he is averaging 3.5 in the last week. His value will take a hit as players begin to return but, for now, he looks like a must add player that can win you the steals category by himself (35% owned).
Maxi Kleber: This is currently more of a deep league suggestion, but Kleber is providing a unique combination of triples and blocks during the last month, with 1.5 and 1.4 per game respectively. Combine this with good, albeit low volume percentages and non existent turnovers and you get a sneaky top 100 player who can have a great effect on deeper league matchups and is widely available (4% owned).
Sell
Jalen Smith: A favorite draft sleeper for many, Smith was promised the starting power forward spot in Indiana but it took him less than half a season to get benched, as he is averaging only 22.3 minutes per game. His blocks and rebounds can be valuable and he will benefit from a potential Myles Turner trade but I don't think it is worth to have him clogging a roster spot based on hopes alone. Stream his spot and I am sure the production from the streamers will be much more beneficial to your fantasy team (64% owned).
John Wall: The type of season Wall is having is exactly the reason why he was not part of my top 155 preseason rankings. It was never going to be easy returning from a two year absence and the rust is clearly there and, more alarmingly, he has obviously lost a step or two in his quickness. In terms of fantasy, despite boasting a usage of 28.6%, he is just an assists streamer with 5.6 per game, as he is shooting 42% from the field, 67.4% from the line and committing 2.3 turnovers. His name value far exceeds his fantasy ranking, as he is ranked 277th per game for the season so if you can get any top 150 player in return for him, I would go for it.