There's a famous song for people who have clear cases of either "no-first-name" or "no-last-name" disorder. You may know it.  Let's take Paul George for example. Paul George, Paul George… no last name, no last name… you can call him Paul, you can call him George… no last name, no last name. Well the lyrics are entirely true, because, in fact, he has no last name. For those who don't know what the hell I'm spewing, it works really well to the tune of Frère Jacques. If you don't know what that is, you had a deprived childhood and should let your parents know about it… in disgust. There have been some other star-studded players in the NBA with no last name. Chris Paul, Ray Allen, Bill Russell… oh did I forget Michael Jordan? There is something in the water with these surnames, it's called basketball-jones, or Michael's secret stuff.
There is one player's name that I just can't seem to figure out. Not God Shammgod, Fennis Dembo, or Pooh Richardson. Not Yinka Dare, Uwe Blab, or Fat Lever. (All of those are real names). I am talking about my next candidate for your Beyond the Glory viewing. Bogdan Bogdanovic. A name that sounds like a mix between your neighbor's schnitzer-poodle and my grandmother's bunyan medication. The thing is, Bogdan is a damn good basketball player and could be coming to a fantasy team near you, very soon. This name sounds familiar, you may be saying to yourself. Was this the name of the dish I ate at the local Turkish eatery last night? Is that the sound a horse makes while on it's death bed? Is that the native tongue of Borat? All valid questions. It sounds familiar because there has already been a Bogdanovic in the NBA for some time. Bojan Bogdanovic broke into the league in 2014 with the Nets and now finds himself on the Pacers roster after a brief playoff run with the Wizards last year. He's been a nice player, only useful for fantasy purposes when he goes on 3PM binges. But today we focus on his 25 year old brother, and recent signing of the Sacramento Kings.
Let's look at his Euroleague stats. Big Dan (which is what auto-correct likes to call him) started playing professionally in 2012-13 and barely saw the floor. The next year Bogdan saw 31.4 minutes per game and put together a line of 14.8 PPG, 3.7 AST, 3.7 REB, 1.6 STL, and 2.2 3PM shooting 40% from the field. This production led to his rights being drafted 27th overall by the Suns in 2014. After two seemingly down years, 2016-17 produced almost identical stats to that of his breakout campaign. The kicker, he shot 50% from the field and 43% from three. He shot a personal best 85% from the charity stripe, and he took the role of being a veteran leader at a young age. The Kings obtained his rights in the meantime via trade, and took this offseason as an opportunity to sign him and bring him aboard, as the Sacramento youth movement is in full swing.
The competition with the Kings won't be too stiff. Bogdan already started a preseason game this past week, and while he only shot 3-10 and missed a crucial three pointer at the end of the game, he logged 32 minutes, played tough D, and contributed a few assists as well. He's been rumored to be in a full fledged position battle with Buddy Hield, who continues to disappoint, playing 24 minutes in the same game and going 2-11 with nothing else to show. Hield continues to struggle as his draft bust status is full steam ahead. Other than Hield, Bogdan will have to hold off a 75 year old Vince Carter, who may still dunk better than half the young Kings, but won't last 15+ minutes a game, and Garrett Temple. We all know who Garrett Temple really is.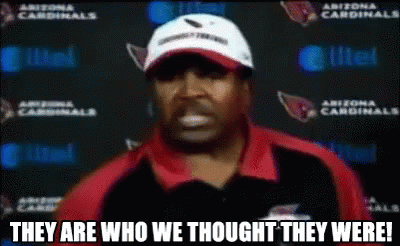 Coach Dave Joerger already said that he will rest his veterans from time to time, potentially for extended periods. Those vets include Carter, Zach Randolph, George Hill, and Temple. This will only create more opportunity for De'Aaron Fox, Justin Jackson, Willie Cauley-Stein, and… you guessed it…. Bogdan Bogdanovic. So go out and get this potential multi-cat monster before he is on everyone's radar. Shooting Guard is notoriously shallow every year with less and less players who fill the box score. Punting the position early in drafts may not be the worst idea when you can get guys like Bogdan and Josh Richardson later on. He may not have a last name, or a first name for that matter, but Bogdan Bogdanovic certainly has game.
My BOLD Prediction: 13.7/4.4/2.5/1.2/0.4/2.0