Jae Crowder, Demarre Carroll, Kawhi Leonard, and Justise Winslow. When you think of these four players, a few things should come to mind. They are all scrappy players known for their hustle stats, lockdown defense, improving jump shots, and for being fan favorites. Long wing spans, large biceps, and… the hair. The type of hair that makes you understand why the only rule that matters  is no touching of the hair or face… and that's it! Go away, inner Ron Burgundy. These players may take time to develop into fantasy assets, but once they do, you better hope you have first row seats to the show, because these are league winning talents.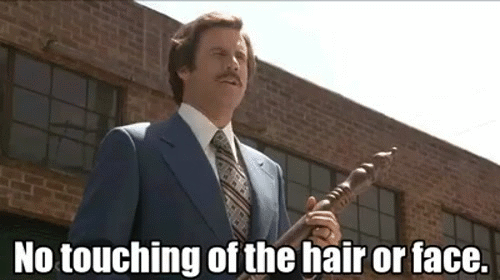 Winslow has yet to hit his peak, but looking at his numbers in limited time last year, we can see what he may become. His percentages have been rough, but his near 11 points, five boards, and four assists per game, coupled with 1.3 steals will prove very useful over the course of a full season. Take a look at Carroll. Four seasons of mediocre play for Memphis, Houston, and Utah before getting 30+ MPG for the Hawks and then the Raptors. His line looks a lot like Winslow's above, but add in the 1.5 3PM and he's become a useful fantasy asset. Crowder took a similar path as well. Three seasons of weak ball for the Mavericks and Celtics before his Boston breakout in 2015 where he had a line of 14.2/5.1/1.8/1.7/1.7 which was only exalted by the 2.2 3PM in 2016. The Cavs should open even more doors for Crowder, and his fantasy stock is on the rise.
Lastly, the star of the bunch, Kawhi Leonard. Three seasons as a high motor, defensive specialist putting up similar stat lines to the ones you see above, followed by three seasons taking over the reins of the Spurs steering wheel. He also has a relationship with Pop that none of us will ever understand. Scoring 25 a game, hitting two 3PM, adding in a slew of counting stats, and we have a first round pick everyday of the week and twice on Sundays… but not Mondays because that would be ridiculous. You can't have that two days in a row, that's just not fair to anyone else in the room. Damnit Bernice!
You're lost, aren't you. Why are you telling us about players we already know about? Get to the good stuff, quit wasting my time! Wow, everyone relax, it's coming… and you're going to love it.
To quote the original Fresh Prince, "Taurean, yo feet must be tired cause you've been running through my mind all day!" Yep, you got it right…Taurean Prince is about to go HAM. The history lesson I provided above about these style of players suggests otherwise. Prince must be a few years away from stardom, but let me hit you with some factoids. Prince was providing the Hawks with a couple of high motor minutes per game last year, until he was thrown into the fire at the end of the season for 10 wonderful games. Now, most of our fantasy seasons were most likely over, or half the owners were checked out of your roto league, but you Razzball reader you… you were paying attention. You saw the amazing beast mode performance. 10 games, 11.4 points, 1.1 threes, 3.9 boards, 1.6 assists, 1.4 steals and 0.5 blocks. Wipe those eyes, take a cold drink, maybe find a safe house and read that again. Ready? 10 games, 11.4 points, 1.1 threes, 3.9 boards, 1.6 assists, 1.4 steals and 0.5 blocks. Think about what a full season of starters minutes could mean. He has all the opportunity in the world to succeed this season as the Hawks are quietly in tank mode. The young talent on this squad is to die for, whether it's Dewayne Dedmon, John Collins or Kent Bazemore, this is a team going through a youth movement, with fantastic athletes, and Prince is the glue guy that will hold them together.
At 23 years old, Prince was in college for 4 years, and his senior season at Baylor he started all 34 games they played. His line that year was 15.9 PTS 1.6 3PM, 6.1 REB, 2.3 AST, 1.3 STL, 0.7 BLK, and 77% from the free throw line.  That's the kind of line that Prince may give you this season. If that doesn't get you to the waiver wire right now, I don't know what will. If that doesn't bump Prince up a few ticks on your cheat sheet, you're doing it wrong. Son loves him. I love him. The bandwagon is open for business. Come one, come all, and you better not be late, because dinner is served at 7, and you can't have your pudding if you don't eat your meat. Grab a share of Taurean Prince and enjoy the ride.
My Prediction: 13.3/6.5/1.9/1.7/0.9/1.5