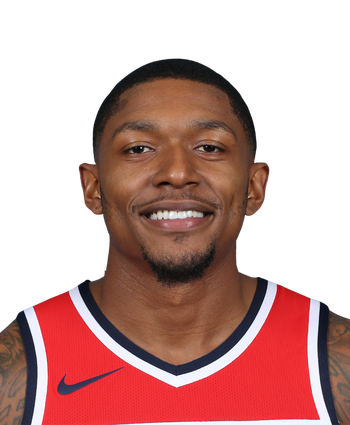 Please click THIS. Now listen and let the beat percolate. Do what you do when you get down. Now read this:
It was a twelve-game slate, in the NBA
TJ Warren in DC, had himself a game
He hoisted 22 shots, and made 16
Just droppin' a 40 burger, like it was no thing
But Bradley Beal of the Washington Wizards
Was not going to let number 12 steal his thunder
So he launched 25 shots with no regard for life
And you know what happened next? The 40 burger was matched
Ok, I won't ruin the song anymore than I need to. Warren also grabbed 10 boards, dished out one dime, pilfered one, and blocked two. This is what I wrote two days ago: The range of outcomes is so huge with Warren. He can play 39 minutes, score 20 points, and stuff the stat sheet OR get 24 minutes of run and shoot 1-for-6 from the field. Enjoy the ride. Man, it's kind of cool quoting myself. Anyways, Beal grabbed six boards and dished out two dimes as a side dish for his burger. The Stocktonator liked him last night. Speaking of the Stocktonator….
Please, blog, may I have some more?