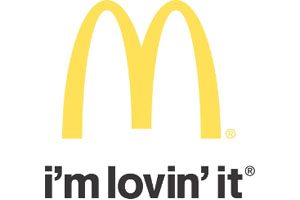 I'm not one to boast or present fluff pieces, so when I provide a recommendation, EF Hutton is in the house. Now, a good buddy of mine told me to come check out a new restaurant he opened up. No joke. Indubitubly the best place in town. Was it the food? It was aiight. Then what? You know when people rave about the ambiance of an establishment? Well, you ain't seen nothing until you've gone to The Place. As you walk from the parking lot towards the building, there are hundreds of cameras and sensors that scan your body and connect with your literal and virtual mind. This process takes about 5 seconds, so that by the time you reach the curb, The Place knows what you're craving and digitally alters the environment to fit each individual customer. In my case, the golden arches appeared. Chicken nuggets? French fries? Sausage McMuffin with egg? Negative. The Place knew I was in search of a cheap shooting guard for my DFS lineups. Supersize it The Place asked? Indubitably. A machine printed out a small piece of paper, like the ones you see inside a fortune cookie. On it was written: Rodney McGruder.
| | | | | | | | | |
| --- | --- | --- | --- | --- | --- | --- | --- | --- |
| PTS | REB | AST | STL | BLK | TOV | 3PT | FG | FT |
| 20 | 8 | 6 | 0 | 1 | 2 | 3/7 | 7/12 | 3/3 |
Mind blown.
McGruder is 27 years old and has been in the league for three years. He's played a total of 97 games, and the 20 points scored were a career high. Last night, he did get the start and played 34 minutes. Now, Wayne Ellington and Justise Winslow did not play due to injury, but McGruder has the trust of coach Spoelstra and will play when there are injuries on the wing.
Here's what else I saw last night:
Please, blog, may I have some more?