Just three weeks left in the NBA regular season. Man, how quickly time flies. Seems like just yesterday when preseason rankings were all the hype and Anthony Davis was viewed as more of a top 8 than top 5 player.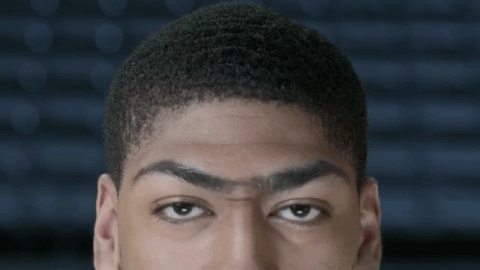 Boy, were we wrong. The Brow's averages during this month are 31.2/0.8/12.7/1.9/1.8/3.4/2.5 on 52.5%/87.2% shooting and he has already played 64 games on the season. Utterly ridiculous performances all around and we might be witnessing one of the strongest fantasy months of all time. Many fantasy teams that will win it all this year will have him on their roster and it will be hard to take him anywhere below no 1 in next year's drafts. Thoughts and prayers to all the owners that have to face him in the fantasy playoffs.
As per usual, starting with a quick recap of last week's suggestions, Terry Rozier is currently getting all the minutes he can handle in Boston and will continue to produce even when Kyrie Irving returns, so congrats if you added him for the stretch run. I was also very impressed with Corey Brewer, who continues to defy expectations with a great week in which he averaged 3.7 steals and 14.3 points and was the 13th best player in fantasy during this span. Kyle O'Quinn's contribution in the blocks department was also steady with 1.7 and he even helped in other categories with 9.3 rebounds and 1.3 steals. Finally, Allen Crabbe missed all but one game this week and, although, he was very efficient, he is just too inconsistent for my taste while Ish Smith's minimal appeal is officially nonexistent with Reggie Jackson returning to the Pistons starting lineup.
Please, blog, may I have some more?