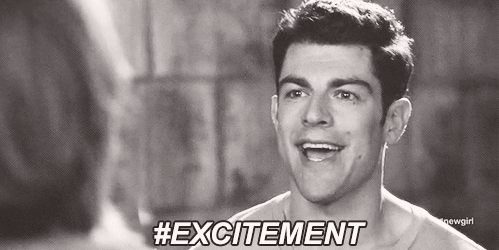 In what became a weekly manifesto for fantasy basketball, our cap'n, my cap'n, JB Gilpin, decided to hand over the reins to his precious afterthoughts from last season. No, literally. This series was the actual afterthoughts to his daily thoughts that happened every weekend. Well, JB…after thought no more, because this is all I got!
When JB asked me to take over the 7 Ahead, I was most likely still drunk on the booze of an incredible 2015-2016 NBA Regular Season and Playoffs, not thinking about what it actually meant. The more my withdrawals kicked in and I couldn't wait for the start of the new season to finally effing get here, though, the more I realized how great this article is. If you've read me on the football or baseball sides of all things Razz, you may have read my definition of wisdom before. If so, you're welcome…here it is again: Wisdom is looking to the past to know what's going to happen in the future before it happens. It's telling the future. It's planning on what could happen. It's everything that is the essence of the 7 Ahead.
Each weekend we'll be looking forward towards the fantasy basketball horizon of the next seven days. For those of you in weekly leagues, this series may be especially helpful, as I'll highlight the teams with the most beneficial schedule for your matchups, and which particular players from hose teams may be available for your streaming pleasures. Also, we'll discuss the game slate for each day over the next seven days, and you can bet your bottom dollar I'll be asking some questions and want your responses. This is a dialogue, kids. No monologues here. Those stayed in the past with JB's novellas that he called this series. And by the way, what in the balls is a 'bottom dollar'? Does Dame Dolla own a lot of those? Anywho…here's the first installment of the 2016-2017 7 Ahead.
The 7 Ahead
5-game week:

 SAC

4-game weeks: ATL, CHI, DEN, LAC, LAL, MEM, MIL, NYK, PHO, POR, TOR, UTA




2-game week: CHA, MIA



Weekly League Streamers (by Y! ownership percent on Sat/games this week):  Ty Lawson (33%/5), Mike Muscala (3%/4), Timofey Mozgov (39%/4), T.J. Warren (50%/4), Doug McDermott (8%/4), Wilson Chandler (18%/4)
Stream days: Monday, Thursday, Sunday
Overall Thoughts: 
Monday: In my attempt to understand JB's terminology for designating a 'stream day', I've opened up a new wrinkle in my fantasy basketball strategeries. It makes sense: on the days where there are fewer games there's a greater opportunity to drop your 'meh' players for the streamable options that can provide crucial stats in your weekly matchups. Obviously, this only holds value for daily lineup leagues, but take advantage, dad blam it! Like on HALLOWEEN! While the rest of the NBA is trick-or-treating for the goodie yum-yum's, 8 teams have games. An exciting matchup of international big men awaits in the Six as the Nuggets visit the Raps. I'm looking forward to the Nurkic/Jokic v. Valanciunas battle. And in the A, Dwight Howard v. DeMarcus Cousins and Willie Cauley-Stein should be fun. Look for Dwight to beast the boards, but the sneaky add stretching the floor is Mike Muscala. In the Hawks first two contests he's put up respectable numbers, and not even during garbage time. Pick him up prior to Monday if you'd need a big, but if you're needing a PG, Ty Lawson may not be a bad idea here. I'm a little shocked I even wrote his name, but somehow my main man Tarheel Ty is getting significant run while Darren Collison is out. And he's doing something with it. Maybe he just needed a fresh beginning at the place where no one even begins, haha. Need assists, but not a ton of points? He's the best option with 5 games waiting on you. T.J. Warren is clearly worth a look against the Clippers if you can still find him; he was 29% owned on Thursday. Saturday night? 50%. And don't look now, but Dougie McBuckets just drained 23 pts in 27 minutes with 5 threes Saturday!

Tuesday: 9 games on the docket means you should be able to start the majority of your positions without streaming. Sacramento is in a back-t0-back with what could be a susceptible perimeter defense in Miami for Lawson to run around.  If you're looking for a Lakers stream, Mozgov enters the picture here as he'll likely get at least 25 minutes against the Pacers bigs. First two games he's averaging 10/7 with 7 shots/game. He's no Jusuf Nurkic, but c'mon…who is? This guy? Ha! Other than the streaming, I can't wait to see all the young'ns face off in Philly when the Magic come to town. The nightcap is filled with potential Western Conference playoff matchups, and before those we'll get to wager our bets on the better James for November 1: James Harden or LeBron James? (You should drop a comment on this. And remember…we're talking fantasy. So, all you real life bandwagon witnesses can bring it down about 4 levels.)

Wednesday: Two-thirds of the league takes the court on hump day, traditionally a heavy NBA night. Once again you're likely playing all of your drafted guys, even though it's a starless evening. Very few first rounders play Wednesday, which could lead to a boring night of stat-watching. No:

Stephen Curry, Kevin Durant, James Harden, LeBron James, Giannis Antetokounmpo, Karl-Anthony Towns, DeMarcus Cousins.
Man. But in the wake of the stars, we get to watch Russell Westbrook essentially play 1 on 1 v. Chris Paul all night. Oh, the glory.
Thursday: Another stream night! Let's be real…the entire sports world is only going to care about Russ v. KD in the OKC/GS matchup, but there's plenty else to look forward to (even if you're only watching this game). Lawson again gets a good matchup against the not-yet-trained-Vogel-Magic. Actually, WCS may even be a decent option here, given the lack of any idea of what to do with the big man rotation in Orlando yet. I'm also highly intrigued to see how much run Wilson Chandler continues to get for the Nugs. I was this close to writing a pre-season spotlight on the Denver front court, primarily focusing on the Wilson Chandler problem. Talk about the bigs all you want, but Chandler's a legit fantasy option that should demand 30 mpg now that he's healthy. He's a name to watch that could break away from the streamable status in the weeks to come.
But for real, though…how many minutes does it take before Steven Adams and Draymond Green get into a fight? Any guesses?

Friday: We get to kick off the weekend with Bulls/Knicks on ESPN. YAY! But seriously, why in the eff must we always watch Knicks games on national broadcasts? Ugh. I'd rather watch a Kristaps Porzingis v. Doug McDermott 3-Point Shootout than sit through 48 minutes of old man ball. It could feel like a lot of that Friday night with nine games, but watching the Hawks and Wizards rematch from opening night should bring some delight, as will the ever-ascending, All-Millennial Team Lakers hosting the crown-them-champs-now Warriors. I'm taking the Warriors money line here…even if it's 15 on the road. In other words, the Mozgov train might derail a little Friday.

Saturday: Watching the youths in Minnesota try to stop the Westbrook train should be quite the extravaganza, but you're rostering almost every one of them. Let me just say this: we should be on triple-double alert every night with Russ. But especially against Ricky Rubio, haha. The 5-game Sacramento get game four against the poopy Bucks. Look for a sloppy affray with a lot of points. A few other questions in my head: could Joel Embiid make LeBron James laugh during their game? That dude's silly (and incredibly awesome. I'm a fan. Big fan.). And can Kawhi Leonard (my MVP pick) guard Chris Paul effectively for an entire game? He won't, but on Saturday night we'll see flashes of it. It astounds me that Kahwi can actually lock down both Chris Paul and Blake Griffin. A defensive specimen. Who can now score 30 any given night. Pop for President in 2020! (Hell, let's write him in NOW!)

Sunday: And the cap off the week we get another stream day as only 12 teams play on the Sabbath. The norms listed above should bring good value, but I'll add another to the mix: Matthew Dellavedova. At 43% it'll be hard to find him, but Delly could become Jason Kidd-lite for Jason Kidd's Bucks this year. He's a gritty dirty player that brings some experience and savvy to the still young Milwaukee team. He'll get 30+ mpg, score in double digits, and can approach 8+assists any given night (like his Saturday line of 14/3/9 in the win over Brooklyn, plus 3 steals). If you have an IR spot, he's the perfect fill-in for the Tyreke Evans', Jrue Holiday's and Reggie Jackson's of the world. Elsewhere, best man-to-man-to-me (MTMTM): Mike Conley vs. Damian Lillard. Jalen Rose has Dame Dolla as his preseason dark horse MVP pick; I just may agree with him. From a fantasy perspective, though, there may not be a better darkhorse MVP type player over the next few years than Conley. Once the Grizz fade, he'll still be there going 20/4/9 with a few steals.
DROP THOSE COMMENTS! And I hope this is helpful as you start Week 2 of the '16-'17 season. Thank heavens basketball is back. As JB mentioned to start the series last year, feel free to make any comments on how this could be better, what you liked, or what you hated because you have a case of the, as he coined, 'Mudiays'. No one likes those. Unless they're the Emmanuel's, because that gives all the divine feels.