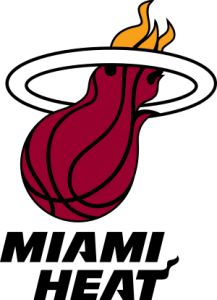 2019 record: 44-29, 5th in Eastern Conference.
Grizz 2020 projection: 48-24, 4th in the East.
Key Returning Players:
Jimmy Butler
Bam Adebayo
Tyler Herro
Andre Igoudala
Duncan Robinson
Kendrick Nunn
Udonis Haslem
Kelly Olynyk
KZ Okpala
Chris Silva
Goran Dragic
Key New Editions:
Mo Harkless
Avery Bradley
NFBKC IS LIVE FOR THE 2020-21 NBA SEASON
The NFBKC is now LIVE for the 2020-21 season. All contests are available on Registration with Draft Champions leagues ready to begin 30 minutes after they sell out with 2-hour and 4-hour options available. Here's a look at what we're offering hoops players this season:
Sign up and join the action TODAY.  
Outlook
Lots of question marks around Miami's reload in the Eastern conference this year.  Their unraveled depth and #HeatCulture rose them through the gauntlets of the Eastern Conference bubble to rise from the 5th seed to Eastern Conference Champs.  Their core is fired up, focused, and gaining continuity.  I see seven solid rotation players.  This year, with the losses of Jae Crowder (10/6/2.8 in 29 minutes) and Derrick "Air Plane Mode" Jones Jr. (8/4/1 in 23 minutes), it remains to be seen how Riley and Spoelstra work their magic to fill out this roster.
How will end-of-bench role players step up with their new opportunities?  Why was Udonis Haslem's contract extended? Does Iguodala have anything left in the tank to earn the two-year, $20 million extension he got?  So many questions surround the depth and bench this year. With only 10 guaranteed players under contract, how will management round out this roster?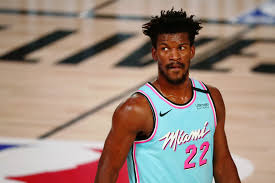 Guard
Jimmy Butler is the eternal gym rat.  His huge long-term contracts have done nothing to diminish his intense commitment to self improvement.  This type of focused, smoldering intensity found a kindred spirit in Pat Riley.  How will Jimmy handle not having his old Marquette protector, Jae Crowder, beside him in battle this year?  Jimmy is going to ball regardless.  His elite 9.1 free throw attempts were second only to "The Beard," James Harden.  The averages of 19.9/6.7/6.0 will all probably uptick this year.
Tyler Herro has risen faster than most thought.  Selected by another Kentucky guard phenom, Riley saw the focused, hawk-eye intensity in Herro and has seen him get a longer leash as time has passed.  A deceptively rangy, 6′ 5″ combo guard, the averages of 13.5/4.1/2.2 have room to grow in his second tour in the Association.
Goran Dragic was re-signed to bring his leadership and savvy skills to the youth of Miami.  Last year, "Dragon" saw an uptick in minutes (29 mpg), points (19.3, the highest in four seasons), rebounds (3.2 rpg), and assists (5.1 apg).  These kind of numbers do not show a slip into old age, though the grey streaks in Dragon's hair and unfortunate leg injury in the Finals certainly were signs of old man time.  Can Dragon rally for a healthy campaign to assert leadership to this talented squad?
After being shunned by the Golden State Warriors G League team, Kendrick Nunn has found a home in #HeatCulture and has blossomed in this system.  Averages of 15.3/2.7/3.3 are not too shabby for an un-drafted player.  Expect another click upwards in his value this season, as he now knows how wet he truly is.
Avery Bradley was recently added for guard depth and defensive prowess.  Bradley played in 49 games last year, averaging 24 minutes per game with averages of  8/2.3/1.2/ and a steal rate of 0.9 per game.  These numbers likely decrease by 10% this season.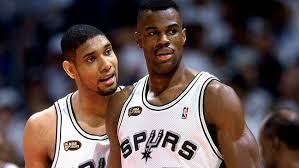 Forward
Duncan Robinson's name evokes one of the most legendary twin towers of all time.  For this sharpshooter, it's all about effort and getting shots up.  Robinson has thrived in this system and his high release splashes even with great defense in his lap.  The averages of 13.5/3.2/1.4 in 29 minutes, while maintaining an incredible 44% on three-pointers despite the high volume of 8 attempts per game last year shows Robinson's elite range.
Backing up Robinson is the versatile, multi-tooled savvy veteran Andre Igoudala.  Andre can run the back-up point, or body up a power forward.  This range of talents on the hardwood at times betrays his quite modest stat numbers.  Look for Igoudala to have an expanded role this year.  Riley thinks he has gas in the tank and gave Iggy a two-year extension.
KZ Okpala only appeared in five games this past year, averaging only 5 minutes per game. Let's see if added opportunity uncovers his coveted upside.
With the 20th overall pick in the 2020 NBA Draft, Pat Riley selected power forward, Precious Achiuwa from Memphis.  This 6′ 9″ forward shows defensive prowess.  With a 7′ 2″ wingspan, he may jump into rotation minutes right from the jump.
Newly signed Mo Harkless brings his efficient 3-and-D game to South Beach.  You know what you're getting with this athletic wing.  Though only 27 years old, Harkless has now been in the league eight seasons and his stats have been consistent.  Last year, he played 22 minutes per game and averaged 50% field goal percentage.  His ceiling is limited, but the effeciency and across-the-board averages of 6/4/1/1/0.6 make him solid enough to slot into the 8th or 9th position in Miami's rotation.  As Miami loves to run 10 deep, he will probably maintain his 22 minutes per game from last year.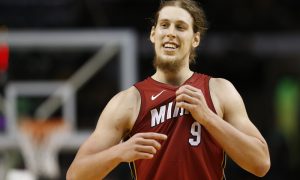 Center
This is Bam's world.  We are just in it.  Bam Adebayo could have well won the Most Improved Player award this past season after posting ncredible averages of 15.9/10.2/5.1.  Bam can do it all and set personal bests in his third season for points, rebounds, assists, block, and steals.  Ya, pretty good.
Backing Bam this year is Kelly Olynyk.  Kelly excercised his $12 million player option to return to the Heat.  His averages of 8.2/4.6/1.7 in 19 minutes provide an offensive force for this scrappy, defensive-minded squad.  Expect Kelly to get spot starts and increase his minutes to around 24-26 minutes per game.
Chris Silva will be a serviceable back up center to pick up the intensity of the second unit.  He has all the tools to be a great defensive anchor and rim protector if his minutes can bloom from 7 minutes per game to perhaps 15-18 minutes this year.
Follow Grizz on Twitter @NativeSunGarden