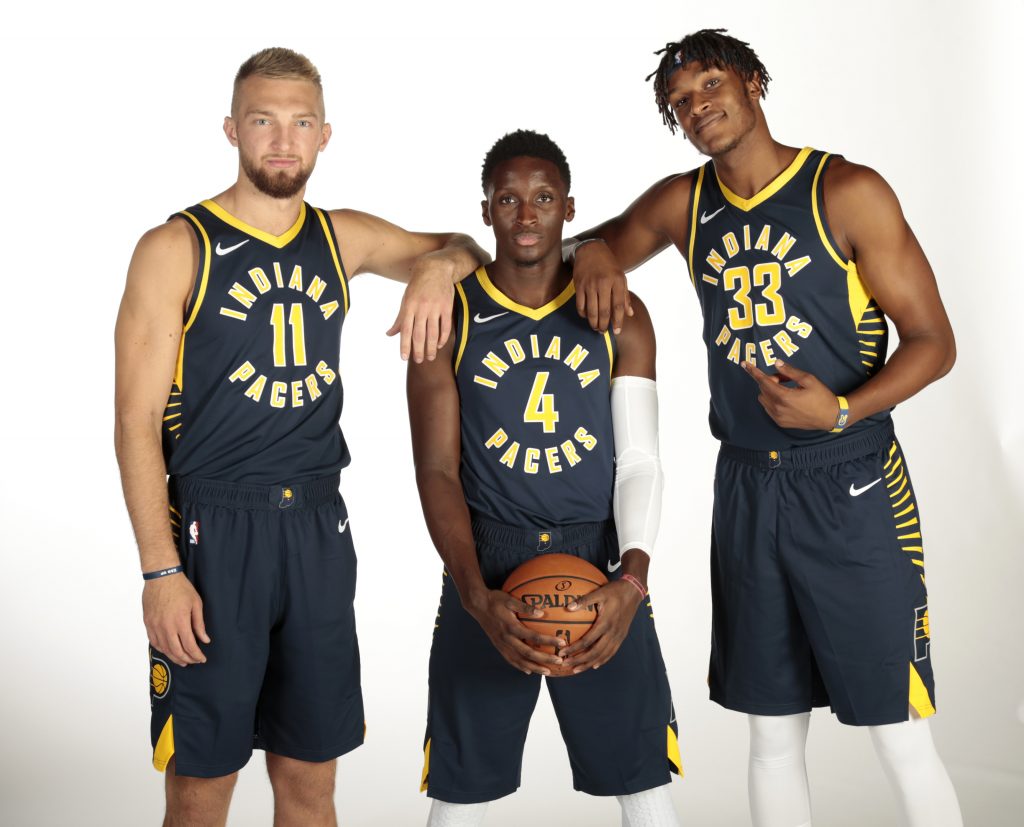 2019-2020 Record: 45-28
Key Returning Players:
Key Free Agents:
NFBKC IS LIVE FOR THE 2020-21 NBA SEASON
The NFBKC is now LIVE for the 2020-21 season. All contests are available on Registration with Draft Champions leagues ready to begin 30 minutes after they sell out with 2-hour and 4-hour options available. Here's a look at what we're offering hoops players this season:
Sign up and join the action TODAY.  
Outlook
We've yet to see this Indiana Pacers team live up to its potential. With cornerstone pieces such as Victor Oladipo, Domantas Sabonis, Myles Turner, and a nice cast of veterans to round out the team, this is a team that's engineered to compete. But after getting swept for the third time in four years, this time in the first round of the playoffs, the Pacers saw fit to fire head coach Nate McMillan. Former Toronto Raptors assistant coach Nate Bjorkrgren has been hired as McMillan's replacement as the Pacers look to straighten things out.
Being that the Pacers don't have a first-round draft pick and Justin Holiday was the only significant player to hit free agency, it looks like barring potential trade talk (of which there has been plenty), the Pacers are going to run it back. It'd be a shame if the Oladipo-led Pacers didn't get another year to sort things out. Things started out so promising in 2016, with the team pushing LeBron James and the Cleveland Cavaliers to seven games. The Cavs would go on to get swept by the Warriors but let's be honest, nobody was beating the Warriors that year.
Guard
Two-time All-Star Victor Oladipo played 19 games last year after returning from a ruptured quadriceps tendon. After missing over a year of NBA action, Oladipo posted just 14.5/3.9/2.9 in 27.8 minutes a game. The shooting was dreadful (39.4% from the field) and the numbers were down across the board from his previous two campaigns. Still, I'm willing to write off the games he played last year as the situation was less than optimal, what with Oladipo coming off of surgery and being shoehorned into a thriving Indiana team (31-17 on the night of his return).
It remains to be seen whether Oladipo can return to the level of play which earned him his two All-Star nods. During the 2017 NBA playoffs, retired Spurs great Tony Parker also ruptured his quad tendon and never averaged over 20 minutes a game after the fact. Then again, Parker was already in advanced age by NBA standards and had been on a steady decline. Oladipo should be entering his prime years at 28, so it'll be interesting to see if he's lost a step.
Oladipo has also been involved in a number of trade rumors with Dallas, New York, and Los Angeles being named as potential destinations. When he's firing on all cylinders, Oladipo is absolutely an early-round talent but with all the question marks surrounding him, I'm letting someone else take that gamble.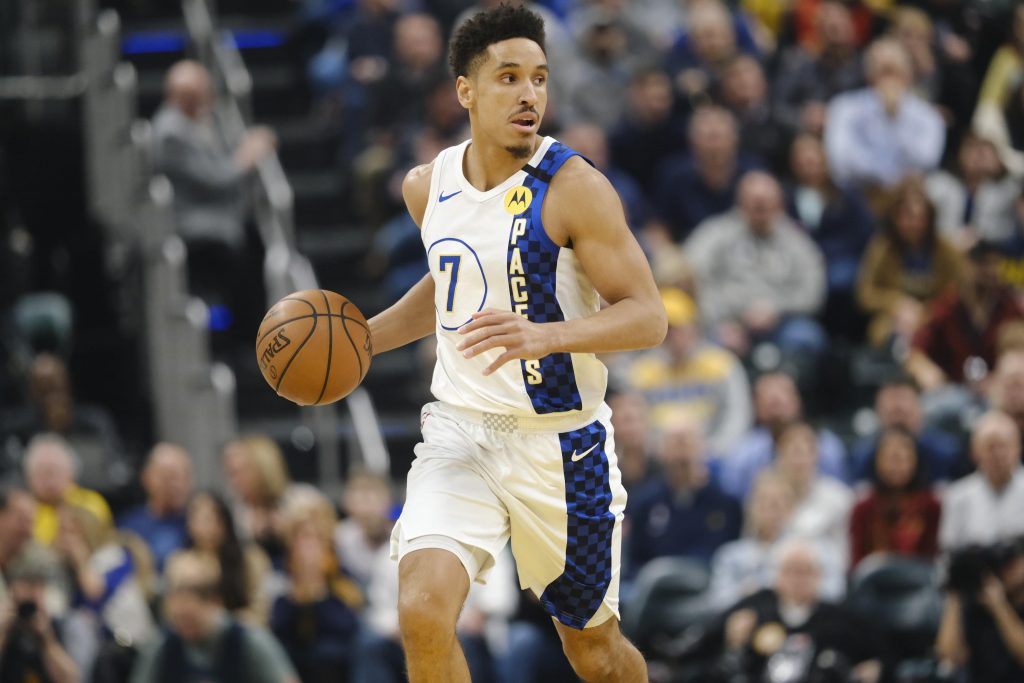 Malcolm Brogdon was a top-75 asset in terms of fantasy production last year—and he could've finished higher, too. For much of the early season, he hovered in the top 50 before missing a slew of games during December and January with a variety of minor injuries. His problems are a lack of stocks, subpar shooting efficiency, and injury risk. If those are things you can live with or compensate for, draft away.
As expected, Jeremy Lamb's value took a hit when Oladipo returned to claim his share of minutes. Through late January, Lamb was averaging 13.1/4.6/2.3, but that fell to 11.1/4.0/1.4 upon Oladipo's return. To make matters worse, not a month later, injuries to Lamb's left knee put an end to his season. Lamb's a serviceable, if uninspiring, fantasy player. His percentages are decent, he'll chip in a three and a steal per game, and he keeps the turnovers relatively low. If Oladipo is here to stay, then Lamb becomes even less attractive. But hey, not every player can win you weeks and categories single-handedly. I'd at least consider Lamb to round out my squad with a late-round pick.
At times last season, Aaron Holiday was a very tempting streaming option. Unfortunately, the assists were not there, so a lot of his standout lines consisted of high scoring and…little else. T.J. McConnell is still your guy if you're hunting for assists in a pinch, even if the third Holiday brother has the larger role.
Forward
T.J. Warren is nice, man. Even though he's unlikely to reproduce last year's shooting efficiency (53.6% from the field), I see no reason why he can't put up his nightly 20 points while also contributing in the boards, threes, and steals categories. He's a career 50.7% shooter from the field and 77.9% from the line. While I expect some regression from the field, his free throw numbers have more or less trended up every year, so 80%+ from the line wouldn't be surprising. Warren fits any build, doesn't hurt you anywhere, and overall is just a really steadying presence to have in your lineup.
You know how fans theorize that LeBron James is a robot built to dominate the sport of basketball? Well, Domantas Sabonis was engineered to be the perfect fantasy player. OK, I'm exaggerating, but what a leap this guy took, earning his first All-Star nod and ranking within the top 50 for 9-cat value. Sabonis and Bam Adebayo are of a similar mold, passing bigs who contribute across the board. If Sabonis can develop a steady three-point shot and/or improve from the line, he'll seriously threaten to enter the upper echelon of fantasy talent.
Sabonis benefits from logging minutes at the backup center position where he has his way with opposing second units. The turnovers are somewhat disconcerting from a big, so that'll be another thing Sabonis has to improve on before he can truly lay claim to fantasy greatness.
Doug McDermott is always good for a couple threes a game. Streamer, streamer, streamer.
Center
I was super high—unreasonably so—on Myles Turner his rookie year. Back then, he wasn't terrible, but didn't quite get the minutes to be an impactful fantasy player. As a result, I was made fun of ruthlessly. I thought about selling all my possessions and disappearing from society. I swore to never express another opinion again. By 2019, Turner had led the league in blocks, added a three-ball to his repertoire, and upped his production across the board. At last, vindication! Turner looked like a fantasy stud for years to come, a big man you could anchor your team with. Then last year he took a step backwards, making me a laughingstock once again, averaging 12.1/6.6/1.2 with 1.4 threes and 2.8 stocks in 29.4 minutes of action.
The most frustrating thing with Turner has to be the lack of improvement in the boards department. While his frontcourt running mate Sabonis cleaned the glass to the tune of 12.4 rebounds per outing, up from the previous year's 9.3, Turner's numbers fell from 7.2 to 6.6. In Pacers lineups that featured Turner but not Sabonis, total rebounds were down by an average of 5.77 whereas lineups featuring Sabonis but not Turner were only down by 1.98. To begin with, last year's Pacers were a bad rebounding team (25th league-wide in total rebounds), but it's clear that Turner only exacerbated the problem. Last year, he was far more focused on launching threes and his FG% took a hit as a result. In 2018-2019, 25.8% of Turner's shots were threes. In 2019-2020, Turner shot 41.8% threes! That's not a typo. If you're camped out on the perimeter that much, you're not grabbing many boards.
Even though I'm ragging on the guy, Turner finished well within the top 75 for 9-cat value. I do think that sharing the floor with Sabonis is capping Turner's fantasy value, which is unfortunate because we've seen the fantasy menace Turner can be. As long as the threes keep raining down and the blocks are plentiful, Turner will remain a valuable asset.
Goga Bitadze, the 18th overall pick in last year's NBA Draft, didn't get much of a look, averaging just 8.7 minutes a game. For what it's worth, in his only two starts, Bitadze averaged 7.5/7.5/3.5 with 4 blocks in 25.4 minutes. (He also managed to foul out of both games, so the inflated swats came at a price.) Bitadze is a guy worth watching since the Pacers don't have many guys capable of guarding the five besides the aforementioned bigs.