Before I begin, the 2017 Razzball Commenter Leagues (RCL) are up and running. You got what it takes to be the best of the best and end the season atop the RCL landscape? Click HERE.
I can not wait for the Cleveland Lebrons to start the season. There is going to be so much pettiness, so much drama, so much F U-ness, and….so many wins. The Lebrons went 35-47 his rookie year. The next year they improved to 42-40. Those were the only years the Lebrons did not make the playoffs. Including those two years, the Lebrons went 349-225 (61% win percentage) with two 60+ win seasons and two 50 win seasons. Then, the Decision happened. The Cavaliers proceeded to go 97-215 (31% win percentage) with only one season above 30 wins. When Lebron returned, 161-85 (65% win percentage) with three seasons above 50 wins and the team's first NBA Championship. I truly believe that this is Lebron's last season in Cleveland. Remember this? I remember Lebron saying, "Even my wife was like, my momma and my wife was like, 'I'm not with that.' My mom was definitely like, '[expletive] that, we ain't going back."As I said on the pod, the only way Lebron returns to Cleveland is if Dan Gilbert sells him the team. As a result, he's going balls to the wall this season. That Brooklyn pick? Lebron is going to use that to get someone. He's pushing all the chips into the middle of the table to make one final last run. Even if management doesn't sign off trading the pick, Lebron will morph into Kayser Soze….

2016 record: 51-31
Key acquisitions:
Key losses:
Kyrie Irving via trade
Deron Williams via free agency (I really thought long about putting him in key acquistions-addition by subtraction)
Derrick Williams via free agency
James Jones via free agency
Dahntay Jones via free agency
Outlook: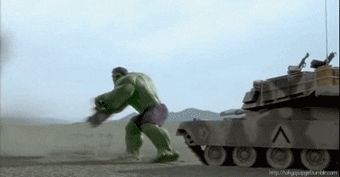 As I mentioned above, the only time the Lebrons missed the playoffs were in his first two years in the league. Ever since then, they have never lost in the first round of the playoffs: three losses in the conference semis, four losses in the finals, and one championship. I expect another run to the finals again. Then….
PG – Isaiah Thomas SHOULD be the starter, but he is "dealing with more than just a tear" to his hip. That doesn't sound good. In addition, there is no timetable for his return. That leaves Derrick Rose as the most likely starter, who underwent a left knee arthroscopy back in April. I really do miss pre-injury Rose. He was so freaking explosive. Anyways, Rose sounds like he's ready to go and should soak up a ton of minutes. He's never played less than 30 mpg in his eight year career. With that said, he hasn't played more than 66 games in any season since 2010. Rose can still score and dish out around 4.5 apg, but his three-point percentage is turrable. Jose Calderon will back up Rose. He's 35 years old and a defensive liability. He used to be an excellent three-point shooter, but he shot only 31% from downtown last season, after consistently being in the 40% range.
SG – J.R. Smith, Kyle Korver, and Iman Shumpert will all play shooting guard, although there are rumors that New Orleans has been trying to acquire Shumpert. Smith plays minutes (around 30 per game) and shoots a good percentage from downtown, but doesn't really contribute much else. A steal per game is nice, though. Korver is the ideal 3-and-D player, but without the D. He shot 48% from three-land last season on 5.7 attempts per game.
SF – Lebron James. All you can eat baby! Jeff Green will back up LBJ. He doesn't shoot a high percentage or accumulate many stats. There's a reason why this will be his sixth NBA team. Richard Jefferson will also back up LBJ. He has his moments, but all I can say about RJ is that he has nice hair.
PF – Kevin Love was a double-dub machine, as he was 12th in the league with 41 last season. For a big man, he shoots a high percentage from three-land and attempted 6.5 per game. His free throw shooting is also excellent, as he consistently shoots over 80%. I'm always baffled why the Lebrons don't utilize Love down in the post more. Anyways, Love could play some center, as there is a lack of depth at the position. Jae Crowder, acquired in the Kyrie Irving trade, will back up Love. He could also play small forward, so he may actually end up playing a good chunk of minutes. Crowder is a very good shooter: 46% from the field, 39% from three-land, and 81% from the charity stripe last season. He should get a ton of open looks playing with Lebron and Love. He will also chip in a steal per game and do some work on the glass.
C – Tristan Thompson will start. He plays close to 30 mpg, will pull down around nine boards, and block close to a shot per game. Unfortunately, he shot 49% from the charity stripe last season. Channing Frye is a stretch five that shoots 40% from three-land. He does not contribute much in anything else. There's been talk that the Cavs are trying to shop him, but who's trading for him? Edy Tavares and Kendrick Perkins are currently on the roster. Do I need to say more? Ante Zizic is a project and shouldn't be in the rotation. With that said, look at the depth chart above him, so never say never.