Hello guys, the RCL season is back!!
The first week of the season is always difficult, but this one can be summarized in three words: injury, injury, and injury. If you have Chris Paul, Kawhi Leonard and, especially, Gordon Hayward and Jeremy Lin, this is a tough start. With the addition of a big number of players with troubles like Miles Turner, Milos Teodosic, Jonas Valanciunas, and boxing time in Chicago.
Rosters with those players have suffered this week, making the start to the season a difficult one. As much as statistical analysis has advanced in the game of fantasy, luck still remains a key component.
Otherwise, those blessed with extraterrestial performances from Giannis Antetokounmpo, Kevin Durant, Stephen Curry,or Anthony Davis have done well: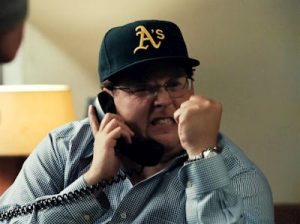 And now the highlights of the first week of our 12 RCL Leagues:
Razzball Experts League: In our experts league nice win 7-2 for Tarch Tadness and for Dream Killers.
Straight Cash Homie: The tightest league so far, nobody made more than five wins.
Straight Cash homie 4: In this league we have one of the best victories of the week, SCH4- Celestial Being won 8-1. With a solid draft, this team has that smell of victory. My team, TonyRP, suffered a loss with crappy performances from Bledsoe, Hernangomez, and Dieng, but I still believe in these guys.
BBQ Mousetrap: Great victory for Steph Infection 7-1-1. My team TonyRP 3 won 6-3 as well as Panchos 2.0 by the same score.
Italy vs Razzball: Two of the strongest teams so far, gesiot's Team (8-1) and ! (7-1), were victorious in a very competitive league. gesiot's Team made a solid addition by acquiring DeMarre Carroll but may have made a mistake dropping John Collins.
Dynasty Deep Dive: ELITE with 7-2 and Cyril's Crazy Team (7-2) were the highlights of the week.
TEAM OF THE WEAK
Name:
 gesiot's Team (victory 8-1 in Italy vs Razzball)
Key players:
K. Durant (71pts/14 blk) M.Gasol (94.1 FT%/48pts/25 reb)

D.Carroll (6 3pts/5 stl)
BEST RECORD
| | |
| --- | --- |
| gesiot's Team | 8-1 |
| SCH4- Celestial Being | 8-1 |
| ! | 7-1 |
| Steph Infection | 7-1 |