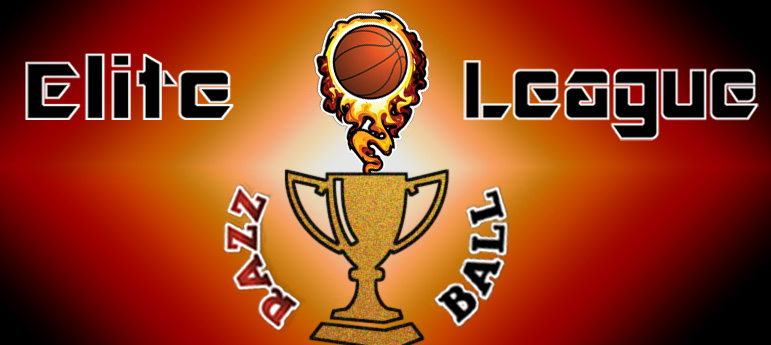 Whew, we're back with a belated look-in to our elite league!  Although, I think all of our dynasty owners were more worried about shopping for their wives off the retail waiver wires than buying any players with their virtual FAAB, twas a quiet week!  And not a creature was stirring, not even Scurry to the Left, who just keeps dominating at the top of the leaderboard!  With Slim and Hard-N-Tha-Paint taking losses, only Yappers is even close to contending with Scurry for that #1 overall seed.  Hopefully Christmas continues to bring my squad luck, like it did over my birthday weekend!  Here's how week eight in the 2016-17 REL went down, and how we're looking heading into week nine: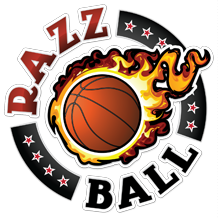 RAZZBALL ELITE LEAGUE STANDINGS
League Link
1
Scurry to the Left
53-19-0
Waiver Adds Past Week:
FAAB Remaining:
$93
n/a
2
Yappers
51-21-0
Waiver Adds Past Week:
FAAB Remaining:
$48
n/a
 First of all: Merry Christmas!

Second: Some notable FG lines from yesterday:

D.J. Augustin: 0-4
Raymond Felton: 0-3
Joe Ingles: 0-1
Marc Gasol: 4-22

Nevertheless, Yappers hung on to win FG% .445 – .434 winning the matchup 8-1.

I will give MVP of the matchup to Mason Plumlee whose seven blocks were the difference in that category.

My one move was subtraction, punting my $4 investment in Spencer Dinwiddie last week as James Ennis was coming off IL. Unless someone I really like comes along, I don't have an obvious drop at this point. Raymond Felton maybe, but that would leave me only three PG eligible. I am holding Chris McCullough for now. And Jarell Martin and Joe Ingles are actually now semi useful. So there it is.

3
Slim – Razzball
47-22-3
Waiver Adds Past Week:
FAAB Remaining:
$62
n/a
4
JB Gilpin – Razzball
46-25-1
Waiver Adds Past Week:
FAAB Remaining:
$36
n/a
 So let me tell you about how the Gilpin men play games.  Well, specifically my dad and I in cribbage.  Cribbage is a lot like fantasy hoops – with the combination of skill and luck – and what we do is complain louder and whinier until luck goes our way.  Always works too!  And it's kinda how the REL has gone this year!  Lots of complaining until I finally fell into the fortune of a much-needed 8-1 win to stay in the playoff tier.  And two of the wins were by a singular steal and a singular block, winning those cats 38-37 & 29-28.  Special shout out to the baby giraffe Salah Mejri with his 3 blocks on Sunday, then Jae Crowder finally becoming the thief he was last year, getting 5 steals.  It was a birthday miracle!

Even with the big win though, it still feels like I'm not quite at that top-2 seed/bye-week contention level right now.  Luol Deng is looking OK, and I guess Isaiah Thomas only had half a week returning from injury and I only had 3 Kawhi games, but I still would like to dominate steals a little better.  I hope Dirk Nowitzki can actually deliver on his goal of returning by Christmas.  Would be a Christmas miracle!

So back to the whining (that didn't last long!), I have to play the defending champ, who has been mired in horrific injuries all season, when he's at his healthiest.  And to top that, he gets Nikola Jokic's best game to kick off the week.  Smh.  Despite I Ain't No Jokic's record this year, this was a team I wasn't looking forward to facing…  They've has a full slate tonight while I have a lot of off days, but I'll be making it up with an absurdly lucky Christmas scheduling – I'm looking at nearly a full line-up, while Jokic might have no one depending on if Oladipo can play.  Just have to keep it fairly close until then, and hope for a Christmas miracle!  Good luck this week!

5
Hard-N-Tha-Paint
44-27-1
Waiver Adds Past Week:
FAAB Remaining:
$22
n/a
6
HateUsCauseTheyAnus
42-28-2
Waiver Adds Past Week:
FAAB Remaining:
$19
n/a
 The climb to the top continues!  After a rough start to the season, I'm now one of those privileged teams in the top 6.  A 6-3 win this last week against now 5th seeded Hard-N-Tha-Paint has moved me into 6th place.  It looks like my big three of Jrue Holiday, Carmelo Anthony, and Demar DeRozan may be enough to make me competitive.  It'll take some more matchups against the top teams to see how high I can go though.  Fingers crossed!  My main concern now is about Clint Capela – He's in a lot of pain at the moment, and his minutes have been down, so hopefully he gets back on track soon.

No players on the block right now, but pretty much anyone is available with the right offer!

7
High as Greg Kite
41-29-2
Waiver Adds Past Week:
FAAB Remaining:
$13
n/a
 Back up to 7th in the rankings following a 7-2 victory over Cigar Smoking Monkey.  Despite only hitting three 3's all week, Monkey kept in close in steals and blocks until I was able to pull away over the weekend.  This week we're playing against 20th-ranked Foreign Affairs, so hopefully we can have another convincing win.

No roster moves this week.  With Cam Payne potentially returning as soon as 12/29 (according to ESPN), I'm going to have to get rid of an active-roster guy to take Payne off the IR… which means its probably time to sever ties with Jarrett Jack.  If anyone is interested in a 33 YO back-up PG coming off knee surgery let me know– he's only $1.  Payne ($3) and Portis ($7) are also available if a 2 or 3-for-1 is of interest.

TJ Warren came back at the end of this past week, but played only a few minutes and looked timid.  This next full week should be a good indicator on whether he's going to spring back to the guy he was in the beginning of the year.  If he can back to what he was, and the new-old Robert Covington keeps hitting his shots, I'm liking my wings a whole lot more- which is an area I felt pretty deficient at compared to other playoff teams.

8
Martyball – IFBL
40-30-2
Waiver Adds Past Week:
FAAB Remaining:
$71
n/a
9
The Chosen Ones
39-31-2
Waiver Adds Past Week:
FAAB Remaining:
$48
n/a
 Despite the nice 6-3 win this week and sitting in 9th place things are not looking good for The Chosen Ones.  The news on Waiters groin is not looking good as they are saying he will be dealing with it all season.  Mahinmi is happy cashing them checks as his other knee is now giving him issues.  Baldwin is in the D league, and until Denver makes a move I'm not sure where Murray's minutes are going to come from.  Plus the biggest news of all Blake is out 3-6 weeks his knee.  All of this leads me to say it's time to try and trade Chris Paul.

Now the question is what can I get for him.  Well I have had a couple of small talks with a couple of teams that I thought could use him and it's been a mixed bag.  I hear all the rental talks and he's old talks but he is still a top 15 guy (top 5 according to Yahoo current season ranks) and while 64 bucks is a nice chunk of change I'm not sure he's going much, if any, cheaper than that in draft.  I think I would consider two cheapish guys with some upside and solid current production or one mid level star at higher but cheaper than Paul price.  I guess we'll see if any of these top teams really want to win or just like finishing towards the top.  All offers will be considered so don't hesitate to send them, if nothing else it will gives us the opportunity to chat some hoops.

10
Niko-Cola
39-32-1
Waiver Adds Past Week:
FAAB Remaining:
$97
Josh McRoberts Mia – PF,C $0
 Well that happened. A 2-7 loss (to the #1 team) drops us from 6th to 10th. It was a close matchup before Sunday, with anything from a 7-2 win to a 1-8 loss possible, so I guess it could have been worse. A few DNPs and injuries, but everyone has them, so can't complain too much. And now we get to go against Slim, who is a bad matchup for us. and in 3rd. Brutal schedule to start the year, but we are hanging in playoff contention. Good luck Slim, our goal is really a 5-4 game either way.
11
Heat Apologist
38-34-0
Waiver Adds Past Week:
FAAB Remaining:
$43
n/a
 Not the strongest week, but enough for a 7-2 victory. Losing fg% was a buzzkill as one if the higher fg teams. Bad weeks by Bledsoe, Conley, collision, and Tobias, all hitting under 40%. Threes remain a weakness, though should improve with Conley and Parsons getting healthy. Rebounds were a surprise win, in small part thanks to little dog gave a double-double, and Chriss finally getting minutes. I am up against a playoff team this week, who is probably feeling a little salty after having a good week and still losing… I'm sure they'll take it out on me.

I feel I like the benefit of this weekly post is to forecast who will become standard league relevant, as most of those players have to owned in a 20 team before that happens. So with that, I feel I have three such players currently.

Marquise Chriss had his first big week, since the preseason. Aided by a couple Len-less games, he managed a .435/.800/4/32/22/1/2/3/4 line in three games. The issue thus far with Chriss has been low minutes and high fouls, with the second affecting the first. Tuesday he double-doubled in 31 overtime fueled minutes, but avoiding fouling out. Thursday, he again played 31 minutes but with only a single foul. Saturday was 24 minutes, going 8 and 8 with only two fouls. I picked him up in my 12 team money league after the first game and will hold for now. In the short term, he is a 1/1/1 guy. In the long term, his upside is huge, capped only by Watson inexplicably playing Tucker and Chandler. Maybe because they got him the job…hmmmm.

The second guy, Speights, appears to have some short term value, but I'm not so sure. With Griffin having his knee scoped, they're appears to be an opportunity for minutes for Speights over the next month. He is a usage whore, with averages of 11.7/6.8/1.0 points/reb/assists in under 16 minutes. The problem is almost all of those minutes are as a back up to Deandre, having played a total of 5 minutes with Jordan on the floor. Having said that I grabbed him in my RCL, because his per 36 over the last two weeks is 0.510/1.000/2.3/27.1/15.6/2.3/0/0.4/1.5. Umm… yes please.

The final guy is a bit of stretch right now, but could be getting close to relevance. Denzel Valentine is not just a popular actor from 70's blaxploitation films, he is also the future backup and maybe starting pg for the bulls. Buried behind Canaan and Jerian Grant to begin the year, he seems to have leapfrogged the both as the the first guard of the bench. Or at least was this past week. While he didn't shoot particularly well, he has the game to be the facilitator for a star laden Bulls team going nowhere. While no one will ever confuse him and Westbrook in athleticism, he is an "IQ" player. Getting twenty minutes twice this week at least warrants a watch list. If one of Wade, Rondo, or (gulp) Butler goes down or traded (please be Rondo), I believe he will have immediate and sustaining value.

12
No Glove No Love
36-33-3
Waiver Adds Past Week:
FAAB Remaining:
$61
Paul Pierce LAC – SF,PF $2
13
Hardenoutherr4apimp
27-42-3
Waiver Adds Past Week:
FAAB Remaining:
$100
n/a
14
Kap's Team
27-44-1
Waiver Adds Past Week:
FAAB Remaining:
$94
n/a
15
I Ain't No Jok(ic)
25-47-0
Waiver Adds Past Week:
FAAB Remaining:
$59
n/a
 Another week, another win….is something I can finally say this week. Back to back W's baby! Fresh off a 5-4 win over a (formerly) top 10 team, my guys put up a season best 6-3 victory. The fact that we are into week 9 now and my team just put up it's first 6 spot tells you all you need to know about how my year is going.

So this week my matchup wasn't ever in doubt, and for once it was because I was so far ahead rather than so far behind. Decent performances in both percentages, though not great, along with solid 3's, points, assists and steals pushed me over the top. There were quite a few bright spots this week. Dennis Schroder continued his recent run to make me really glad I didn't trade him away last year. Tim Hardaway got some starts while Kent Bazemore recovered from injury, and played pretty well in his opportunity. WCS managed 20 minutes in one game, AND, he actually put up a few stats to boot! Aaron Gordon exploded for 33 points one game, and then came back to earth the next.

Mike Malone was so impressed with Nikola Jokic that he said he needs to find a way to get him more minutes. Hooray! That was promptly followed by games with 20 and 19 minutes. He is hands down the best player on that Nuggets team though, what a passer that kid is! Nerlens Noel came back from injury again, and played a 8 whole minutes in his return. Coach then said he won't be in the rotation unless another big gets injured, so he was a DNP-CD the next time out. That's straight from the book on "How to completely tank an assets value into nothing". The Philly tank continues apparently. In Memphis, Troy Williams sadly fell out of the rotation on Sunday, playing just 5 minutes. I'm hoping for more injuries so he can give me more (good) Andre Roberson lines. Nothing serious, just some minor nagging injuries, or maybe an outbreak of the flu in the locker room or something, haha.

This week I get JB. Always a fun matchup and usually one with some sort of meaning. Perhaps a little less so this year given my teams situation. Though, I'm practically healthy at this point. Sure, Middleton is still out, Oladipo can't use one of his arms, Evans sits on every back-to-back, and Yabusele is out of the country. Yeah Noel, Luwawu, Beasley and T.Will are no longer in the rotation. But, other than those 8 guys I'm at full strength. Bring it on JB, bring it on!

Oh yeah, and a special shout out to my REL Football team Cam You Diggs It. In the championship game for the second consecutive year. Here's hoping they can come closer to the 149 points they scored last week than the 118 they scored in the finals last year. Lets do this Geezers!

16
The Nature Boy
25-47-0
Waiver Adds Past Week:
FAAB Remaining:
$100
n/a
17
Hoopus Alleyoopus
25-47-0
Waiver Adds Past Week:
FAAB Remaining:
$82
n/a
18
Pete Nice – Razzball
23-48-1
Waiver Adds Past Week:
FAAB Remaining:
$95
n/a
19
Cigar Smoking Monkey
21-51-0
Waiver Adds Past Week:
FAAB Remaining:
$100
n/a
20
Foreign Affairs
20-52-0
Waiver Adds Past Week:
FAAB Remaining:
$0
Malachi Richardson Sac – SG $1, Isaiah Whitehead Bkn – PG,SG $1
 Well despite still being at the bottom still this past week was a massive step up for my time. The 2-7 loss was actually interesting as my team had alternating days were it was competitive in 5 categories in the matchup, a welcome change after the shellacking my team took last week.

Some big positives for my team this week was Mudiay shot over 50% for a whole week while still getting 2.3 threes a game and getting minutes again which is a big change from last week. I  forget sometimes that he is only 20 and goes against some of the best players in the league constantly by playing pg so I should be less harsh when looking at his production and play. Curiously this improvement in his play seems to be (small sample size) related to the benching of Nurkic for Jokic and return of Gary Harris to the starting lineup.. As Slim and JB have mentioned on the pod the Nuggets frontcourt and rotation in general has been a bit of a mess so far this year. If Malone has settled into this rotation going forward and that the inconsistency has been the real issue for Mudiay up to this point, well lets just say I'm adding, consistent Malone, to the Christmas list.

Wiggins also stepped it up this week to help bring my team back from defcon 1 by averaging 7.5 boards, 4 asts, 2 stls and a blk for the week, the shooting was terrible but WIGGINS ACROSS THE BOARD STATS!!! He's still just 21 for 2 more months and Thibs has been continuously positive about him and we all know he has the talent and athleticism to be capable of being more then a scorer so he's brought me back from the ledge. That should be his new years resolution, across the board stats, a resolution all his fantasy owners can get behind.

I added Isiah Whitehead back to the team because of Lin having a back issue though he seems to be moving past it, however Isiah has still shown some solid play still with Lin there and looks like the first pg off the bench if Lin gets hurt or shuts it down later this year since the Nets stink. I'm glad I got him back since as I thought about those reasons it was clear I was way to hasty dropping him for such a speculative add in Reggie Williams. I also let go of Derrick Williams for being in Spo's dog house so much despite the heat having so many hurt players at the time, with most of them coming back and Spo having a preference to slide Winslow to Pf it seemed like a waste to hold him.

I added Malachi Richardson in his place, I've been seeing him play by following Skal in the d-league and he's been an aggressive scorer who's shot the three well, the Kings really are a a roster just waiting to be demoed and if they resist on moving Cousins that wing needs to change with Afflalo getting dnp'd and getting more dnp's by being upset about those dnp's, McLemore looking like a bust for the Kings at least and Garrett temple now as the main sg it looks like there will be an opportunity for him  in the future.

As for the rest of my team Embiid and Saric suffered from the Okafor is the C move Embiid to the PF listen to him grumble about the move off the court while chewing out Okafor's shitty D on the court every possession….. and then watch Noel drop f-bombs about minutes and not getting traded yet post game, we all knew this circus was coming at some point this year once everyone was healthy. After two terrible games trying to adjust Embiid killed the Nets to the tune of 33/10/1/2/3 with 2 threes and 70% shooting in 27 minutes, He's going to be such a huge factor in my team winning match ups once he gets unleashed. Russell looks good as he's being worked back into minutes with the Lakers, there treating him with Philly gloves but better safe then sorry. Everyone else besides minutes disappearing MKG is about the same as last week.

I'll likely lose again next week to High as Greg Kite but it looks like I'll put up a good fight in stls and blks with a chance to win ft% and to's so I'm hoping for at least a repeat performance of this week for my team.

And Merry Christmas/Happy Holidays to everyone, enjoy the weekend coming up, except Morey…he can have all the lumps of coal for now deciding to release D-Mo to unrestricted free agency after all… such a disaster I feel compelled to see through now after putting up $55 FAAB on him.