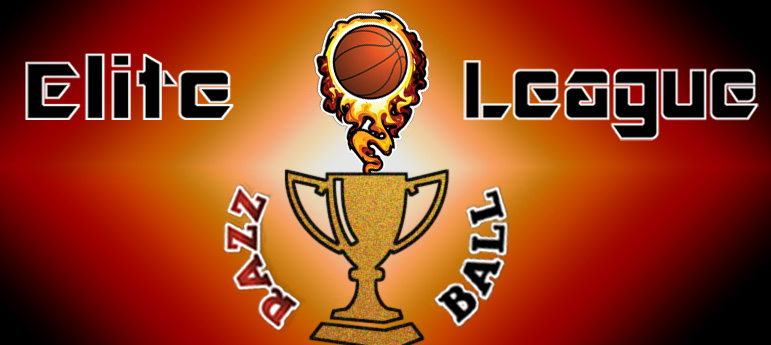 The rich just got richer at the top of the REL standings, with the top 4 teams going at least 6-2-1 and separating from the pack.  But they didn't separate too much, with HateUs Anus picking up a monster 9-0 victory and getting the illusive perfect victory.  FATALITY!  I've been playing some Mortal Kombat XL, and some of those fatalities are ridiculous!
After some heavy-spending on the wire the past few weeks, things cooled off a bit in FAAB spending this morning.  Nothing was looking too appealing, not surprising in a 20er!  Here's how week seven in the 2016-17 REL went down, and how we're looking heading into week eight: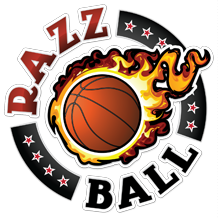 RAZZBALL ELITE LEAGUE STANDINGS
League Link
1
Scurry to the Left
46-17-0
Waiver Adds Past Week:
FAAB Remaining:
$93
Anthony Morrow OKC – SG,SF $6
2
Slim – Razzball
43-17-3
Waiver Adds Past Week:
FAAB Remaining:
$60
n/a
This is turning into a strange year for me in the REL. Normally at this time of year I'm burning through my FAAB trying to find the next big thing because I usually have multiple players to drop. I'm hounding people for trades in an attempt to add just a handful more minutes. I'm usually going back and forth trying to decide if I should sell some youth to go for a championship or if I try to add some youth to make a stronger run next year. This year there's no question, I have a *full team and no reason to get antsy about moving anyone. Now seems like a good time to see what I've got and where I can attempt to get better.

*Not including the brothers Hernangomez.

As with any fantasy basketball team at any depth life begins with the PGs. Obviously Lillard does his thing, it's reliable and just outside the top 12 in nearly 36 minutes per game. He currently sports career highs in FG%, FT attempts, points, and boards but also a career low in assists. OK fine. Reggie just came back and looks to me like he'll repeat last years stats without issue. He'll get his 32 minutes and I'd gamble that happens sooner rather than later. My 3rd PG is Rubio, I know it's been some rough sledding but at least he's getting 30 minutes per game again. TOs are down lately but so is everything else, there's still a sliver of hope but I'd take the under on the over/under of last years stats. Sergio finishes off the point and he's been particularly good lately with about 30 minutes sans Bayless. Obviously I can't drop Sergio while he's playing so much but when/if Bayless returns and if/when Simmons returns there's a pretty good chance Serge will fall back down to 20ish minutes and could very well be droppable. I don't think anyone else has 4 starting PGs so obviously this is a big advantage right now, there's nothing currently to do with my PGs but coast.

The wings are where I've had a few issues lately. Hayward does his thing, currently registering career highs in scoring, FT attempts, boards, and assist:TO ratio, his 36 minutes are locked in and he'll easily finish inside the top 50. Fournier isn't quite living up to expectations and Meeks seems to be siphoning off a couple minutes dropping Fournier down to about 30-32 nightly. It's plenty and he signed a massive contract in the off-season, there's no need to worry about his role as he's also got career highs in FT attempts, scoring, and assists, but the TOs are too high and the steals are too low. I'm expecting much more than his current 100ish ranking. Next up is Marcus, don't call me the other Morri. He's been about on par with last seasons numbers with the only real takeaway being that he's cut his TOs nearly in half, and his 33ish minute role is as secure as can be. After those 3 we start to see a falloff. Richardson and Harris shook off their initial preseason injuries only to go down with a different one upon returning. Everything sounds minor and both will play 30 minutes when they finally get back to full strength. For now all I can do is wait it out and I'm not even remotely considering trading either. My final wing is Thabo, who all of a sudden is a 30 minute per game starter, he's a bit of a metrics whore but the 2ish steals per game fits my needs perfectly. I've almost dropped Thabo 2 or 3 times now but I guess those days are behind me as long as he's getting these minutes.

My bigs have been extremely inconsistent to date. The Geese gets his, sure his FG% has plummeted with his prolonged shooting slump but the 20 PPG is a nice bonus and everything else is exactly where you'd expect it to be with 34 minutes per game. I get that Adams isn't a top-50 guy and probably never will be, I say probably because he's still just a youngster at 23 years old. But he's reliable in 30 minutes and has even turned around his FT% which was always his biggest issue in fantasy. Taj is having a really good year in 29 minutes per game. His career high FG% and rebounding has really helped to pace my big man stats. Nurkic… I don't know what to say at this point. He's struggling to find consistency with the lack of minutes and Jokic's failure at PF has directly effected everything Nurkic does. So frustrating but whatever, I'm strong enough down low that I can wait it out. I haven't entertained the idea of moving him at all. Next up is my boy JaMychal, once again a little metrics whorish but with 30 minutes he contributes enough across the board that I can't ever remove him from my starting lineup even on a full slate of games. He just contributes way too much. My last big man is DPowell. The minutes are up to about 26-28 per game, he contributes in both percents, doesn't turn it over, there's lots of dstats, plenty of boards, and even the scoring is climbing. He is really starting to take off and like JaMychal is incredibly metrics friendly, something very helpful in a league so deep.

There's my top 16 players, and everyone but Nurkic is hovering around 28-30 minutes per game or more, when healthy. The final 2 guys on my roster are the brothers Hernangomez and as long as I'm winning I really don't see a reason to move either. The big Irish KOQ is playing really well lately so Willy has been relegated to mop up duty only. It's sad but in his 15 minutes in the blowout loss to CLE Willy went 9/7/0/1/0 with no TOs, a 3pt made, and continues to hit all his FTs. Yeah he'll be a starting center one day. When one brother goes down the other seems to go up and with Faried in Malone's doghouse Juancho is back in the rotation. He isn't seeing big minutes with Arthur starting at the 4 and since Arthur got paid you kind of imagine his 20ish minute role is safe, but that doesn't mean his starting job is safe. Juancho plays with the kind of energy coaches love and if anyone would EVER pass him the ball he'd start putting up offensive numbers too. It'll happen, I just need to remain patient and with the kind of minutes my team is getting having patience is pretty easy.

There you have it and as I see it the places to make moves are 1.Trading one or both of the brothers Hernangomez. Eh, not right now. 2.Drop Sergio. Not today. 3.Drop Thabo. Can't do that. 4.Trade away non keepers (Rubio, Taj, Sergio, Thabo). I'd like to obviously but there's really no need to since not keeping those 4 means I have about $50 to spend on next years draft. You read that right, I'm going to have about 14-15 keepers next year (no one over 27 years old) and 1/4th of my budget to spend. I think it's safe to say I'll be better next year even if I don't make another move this entire year.

3
Yappers
43-20-0
Waiver Adds Past Week:
FAAB Remaining:
$46
Spencer Dinwiddie Bkn – PG $4
This will be quick.

Matchup Results: 7-2 victory. Losses were in blocks and FT%. Losing FT% while winning FG% is out of character for this team as is winning Turnovers. Blocks is a known weakness of Yappers.

Matchup MVPs: Tie between Marc Gasol (out of position threes and assists) and Joe Ingles who led Yappers in steals and second for threes. Yahoo says Joe Ingles is now the 137th rated player after his good week last week. So far the $3 investment is not a bust although the boost in minutes is because of injuries. I will be surprised if he last the whole year.

Injuries: Raymond Felton (returning this week) and James Ennis. Not a factor.

FAAB moves: In – Spencer Dinwiddie ($4). Out – Aaron Brooks who was useless this week. The FAAB market seemed very weak to me this time, but I decided to make Dinsiddie my highest bid because of upside. I think at age 23 it is do or die for him, and I think with Brooklyn he should be given a fair shot. I figure that best case is we have another bargain $1 keeper, say D.J. Augustin 2.0. The worst case at some point we move on with only a $4 loss.

4
Hard-N-Tha-Paint
41-21-1
Waiver Adds Past Week:
FAAB Remaining:
$22
Leandro Barbosa Pho – PG,SG $11
5
JB Gilpin – Razzball
38-24-1
Waiver Adds Past Week:
FAAB Remaining:
$34
Semaj Christon OKC – PG $2
 Man, gutty performance from my guys to grind through a tough 5-4 win.  I went into the week with a more-or-less healthy squad with everyone contributing except maybe Miles Plumlee (who I am stashing since he's paid/Henson owner), to losing James Johnson for the week, Isaiah Thomas for 3 games, KCP on Sunday, and Matt Barnes being a total bitch and deciding to go to nightclubs and fight people and hit women.  God I hate having to hold this guy.  Spoiler alert!  Send in you buy low offers!

Greg Kite had some injuries of his own and had a brutal 2-game run from Whiteside, but got healthier as the week went on, and I went in with the depth advantage that evened out through the week.  I'm just thrilled I avoided a skewering against 9 games of Harden/Curry.  End up with losses of 8 treys, 48 points, and 20 dimes – all 3 of which a healthy 3 more games of IT2/3 could have swung for a massive 8-1 win.  Alas, not to be.  I barely sit in the playoffs at 5th despite STILL not losing a week.  Smh.

So gotta get things going this week, and have a non-playoff contender to go against, and have a 4-week stretch against teams outside the top-7.  I just need to get my guys to slowly get healthy, and maybe – just maybe – get Dirk back for SOMETHING this year, and hopefully I can pad my standings for the playoffs.

I decided to drop a few bucks on Christon – I owned him previously as my Westbrook handcuff but he lost some run to Oladipo playing second unit PG, but then Oladipo took a hard fall last night and took a while to get off the court, and Christon played well (100% FG 9/0/2/2/0/0 with a trey) and played down the stretch.  Might give me some added guard run, which could be needed with IT2/3 (and possible KCP) missing games.

6
Niko-Cola
37-25-1
Waiver Adds Past Week:
FAAB Remaining:
$95
n/a
We had a greaves week for our squad, a welcome surprise after last weeks loss. We were able to climb into 6th place after defeating Pete 7-2. The better news is that we fared very well against the rest of the league. I have a hunch we may have had a bit of a player advantage as we were pretty loaded up on Thursday, but then again we only had 1 guy going on Sunday.

Our reward is number overall team Scurry. I feel like we just played the number one team a few weeks back… which we did, but he has since slipped to third… at least partially because of us. With Barton back we are finally at full strength. We have been really happy with the performance of our end of the bench guys, Sauce, Meeks, Harrison, Ed Davis. Our value guys have preformed decently as a whole also, but we are still open to add another star on a good contract. With the $1 players we have there should be a deal out their if anyone is hunting for one.

As for Scurry when we play top 8 teams we really just want to keep it close 5-4 either way is a victory and keeps us in the picture as long as we take care of business when we are supposed to. Good luck all!

7
HateUsCauseTheyAnus
36-25-2
Waiver Adds Past Week:
FAAB Remaining:
$17
n/a
It was a good week! A 9-0 week over the now 20th place Foreign Affairs. This big win vaults me into 7th place (.5 games out of the playoffs, with a matchup against 4th place Hard-N-Tha-Paint this week. Based on last week's stats, we would have a 4-4-1 tie. However, I do have a bit of an ace up my sleeve – Lin returns today, and that should be a huge overall boost to my squad. Plus, Jrue Holiday missed most of last week, so his stats didn't factor in either. I do think this week will be close to a tie, given how many great bigs he has, but that's the goal. Tie the playoff teams, and try to blow out the rest.

After Last week's flurry of waiver activity definitely died out this week, and I'm going trying to conserve what little budget I have left for later on. If any rebuilding team is interested, I'd be willing to deal Austin Rivers ($1) to add another contributing vet to my squad. I'm pretty happy with where my team is at though. Time to let them do work. Shoutout to Thad Young, for the epic statline with 6 treys the other night. I didn't need it, but it was awesome! That's it for me this week, fingers crossed on this matchup.

8
Martyball – IFBL
35-26-2
Waiver Adds Past Week:
FAAB Remaining:
$71
Boris Diaw Uta – PF,C $4
9
High as Greg Kite
34-27-2
Waiver Adds Past Week:
FAAB Remaining:
$12
n/a
10
The Chosen Ones
33-28-2
Waiver Adds Past Week:
FAAB Remaining:
$47
n/a
11
No Glove No Love
31-30-2
Waiver Adds Past Week:
FAAB Remaining:
$63
n/a
12
Heat Apologist
31-32-0
Waiver Adds Past Week:
FAAB Remaining:
$41
Cristiano Felicio Chi – C $8
 An incredibly mediocre win for an incredibly mediocre team. I still find myself in that terrible in between space of being a buyer or seller. Obviously as my team is constructed now, I cannot win. I am very good in percents an TO and can Winn that most weeks against teams setting a lineup. I'm essentially punting blocks to have higher percent big men. Rebounds are a loss most weeks as well. I feel like I need to hang around and have a strong second half. My youngins all have second half upside and I should get back a top 30, a top 50, and a top 100 player back soonish. Having said that, I will entertain all offers for my vets… even if they aren't that old. My FAAB move was for another high percent, low lock big man in Felicio. He's seemingly bypassed Portis as the big off the bench. And of course an injury to Gibson or Rolo would make him very relevant.
13
Hardenoutherr4apimp
26-34-3
Waiver Adds Past Week:
FAAB Remaining:
$100
n/a
14
Kap's Team
24-38-1
Waiver Adds Past Week:
FAAB Remaining:
$94
n/a
15
Hoopus Alleyoopus
24-39-0
Waiver Adds Past Week:
FAAB Remaining:
$82
n/a
16
The Nature Boy
22-41-0
Waiver Adds Past Week:
FAAB Remaining:
$100
n/a
17
Pete Nice – Razzball
20-43-0
Waiver Adds Past Week:
FAAB Remaining:
$95
n/a
18
I Ain't No Jok(ic)
19-44-0
Waiver Adds Past Week:
FAAB Remaining:
$57
Guerschon Yabusele Bos – PF $0
Well what do you know, we actually won this week. I mean, we were up 8-1 at one point on the weekend, but I'll take a 5-4 victory I guess. I barely lost 3's and points, so there was room for improvement in the end for sure. All this against what was a top 10 team going in has me feeling pretty happy for once. I managed to win despite Rodney Hood getting injured 1 and a half games into the week, Jokic missing Monday with his injury, Oladipo getting injured on Sunday, Tyreke out all week still, and Middleton obviously out. Throw in Beasly and KJ not really being in the rotation and I got more than I expected with this result.

Speaking of injuries, I got Nerlens Noel back on Sunday for his first game of the year! Hip hip hooray. He managed 8 points and a steal in his first 10 minutes which was great. He then promptly got injured and left the game which was less great. Because, my team cannot have nice things this year. Either way, I'm thinking that by the end of next week I will have Noel back (again), and I should have Tyreke Evans back (after his post injury recovery injury). I should also have Rodney Hood back from the re-aggravation of his hamstring injury. Anyone else sensing a theme here? Perhaps Oladipo too, since it sounds like he passed his concussion tests and he's just got a sprained wrist. That would leave me, fingers crossed, with only Khris Middleton injured. Wow, that would be a miracle at this point.

Since I've got so much extra production coming, I swapped out KJ McDaniels for Guerschon Yabusele. He's a guy I really liked prior to the season, and would have drafted had I not been trying to win it all again this year. I was still sort of hoping to turn it around this year when he got plucked from waivers a while back by Foreign Affairs. Then he got dropped and I've decided to take the plunge and waste a spot on him the rest of the year. I'm really hoping he impresses overseas this year and can bring some of what he's shown to the Celtics next season.

I'm still open to offers from contenders, though as I said last week, I'm less motivated to deal my big names at this point so you'll have to bring your A offer. Oh, and I'm no longer in last place. So, that's awesome!

19
Cigar Smoking Monkey
19-44-0
Waiver Adds Past Week:
FAAB Remaining:
$100
n/a
20
Foreign Affairs
18-45-0
Waiver Adds Past Week:
FAAB Remaining:
$0
Reggie Williams NO – SG,SF $0
MORREYYYYYY!!! Is how my week started out with him waiting till the last second to match D-Mo's offer. Then I got to enjoy the roller coaster of "My client knows his rights" that just ended up with D-Mo back on the rockets with a chance to carve out a solid bench roll given Andersons injury history and his competition and then he's out with "gathering medical info"….so my teams had the smell of burning FAAB dollars all week. And of course things just got better with Mudiay reaching new lows of 4/2/1 and then HateUsCauseTheyAnus dominating my team for a 9-0 skunking (shout out to the cribbage players out there) that has taken my team to the bottom of the standings, week 7 was not my lucky number.

There's nothing to new going on with my roster this week, Bender and Bennett have been starting to get more consistent rotation minutes, the Heats never ending injuries have forced Spo to give Derrick Williams some burn and made McRoberts useful though I let him go to bring Russell off the IR, besides a spurs mauling Kilpat($1) who I don't think is going to be negatively effected by Lin returning, looks even more of a fantastic pickup late last year, especially since I grabbed him to replace Bojan($1) who I moved with Ryan Anderson($14) to help get my Embiid($11) trade done. I could wax on and on about Embiid but to keep things short that minutes limit is up to $28 now and besides maintaining those ridiculous per-36 numbers the 76ers have the best defensive rating in the league of 97.9 when he's on the floor and the worst at 109.4 when he's off it so health permitting he's going to get all the minutes he can handle sooner then latter.

Russell is back now so I'm hoping he can quickly get back up to speed and start showing more then he was before he got hurt to go along with Wiggins…looking…better? So that I can start to pull back from the panic button that I opened up by putting Russell/Mudiay/Wiggins on the block this week and trying to move them all for an already elite pretty cheap young talent. There combined $99 out of my budget continues too look like it will be a thorn in my side in next years draft, I think I need to be patient still though because there value feels so low right now and in Russell and Wiggins's cases it doesn't take much (just do something other then score Wiggins) for there fantasy games to make a jump. Mudiay……well it's looking like I'll be lucky if he gets back to last years value at the moment.

I swooped in just before the buzzer cutting Isiah Whitehead(don't like his outlook with Lin back and Dinwiddie there) to add Reggie Williams on a 0 bid (thanks waver priority). I had a good laugh seeing that the bid went through and Reggie put up stats for the Pelicans today because I once added Reggie Williams wayyy back when he was on Don Nelson's Warriors during Steph's rookie year for a glorious 24 game run that helped me win a deep roto league. He's 30 so not past his prime and the Peli's are about as injured/meh on the wing (sorry Buddy) as that Warriors team was so I'm rolling the dice Nelly style.

Heat Apologist would have also skunked my team last week so things aren't looking to good for the this match up but I'm hoping a healthy Russell and 3 games out of Embiid will net me one category this week and we are not to far off in season totals in some areas so I hope it's not a day 1 loss this time.