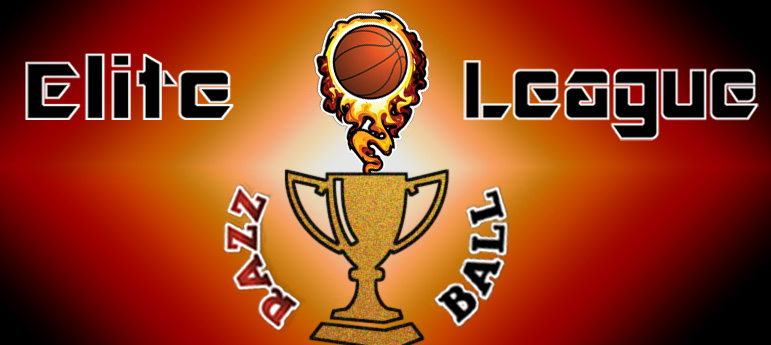 Status quo up top with Scurry to the Left maintaining a lead on the standings by 1.5 games, but look out for Slim getting healthy!  I still ring the bell and shout "SHAME!" at the league for letting him draft The Poison Goose at under $30…
Monster week on the wire in this morning's FAAB processing, so if you're playing in deeper leagues and wondering who some adds might be, check out the action on our wire this week!  Here's how week six in the 2016-17 REL went down, and how we're looking heading into week seven: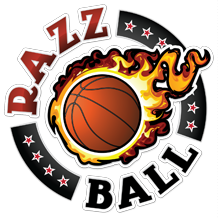 RAZZBALL ELITE LEAGUE STANDINGS
League Link
1
Scurry to the Left
39-15-0
Waiver Adds Past Week:
FAAB Remaining:
$99
n/a
2
Slim – Razzball
36-15-3
Waiver Adds Past Week:
FAAB Remaining:
$60
n/a
Just chuggin along, but I think it's finally official – I am no longer a punt FG% team. I'm currently 4-2 in the category and sit in the middle of the pack at .461. In previous years if I was shooting over .420 for the week then it was a good week. In previous weeks it had been my big volume shooters who carried my percent but this week Lillard shot .459 (in only 2 games) and the Goose shot .400. This week I was paced by Gordon Hayward (.500 and 119 points) and Marcus Morris (.509 and 71 points) but more importantly my bigs did their job – Taj, JaMychal, Nurkic, Adams, DPowell, and Willy all shot .500 or better. Maybe this isn't as big of a surprise as I make it out to be but to be able to shoot .495 for a week and combine that with an .823 FT% and some league leading counting stats means this 2nd place standing is no fluke.

The FAAB spent this week was really high and I had a few bids in but nothing over $10, are the adds better than Sefolosha who btw led my team in steals this week? Wait I'm 1st in the league in steals? By 20. Hmph, I did not know that was a strength… anyway, yeah Motiejunas, Ellington, Troy Daniels, Beasley, and McBob don't really fit a need and they are all probably no more than 15-20 minute bench players once their teams are at full strength. To top it off I'm starting to get healthy (healthier) with the return of my prodigal son, Reggie. Goodluck beating me in assists now! It also sounds like Gary Harris is only about a week and a half or so away and JRich should be back before him. Once that happens I'm going to have to drop a player *cough* Thabo *cough* so I'm not exactly in a hurry to spend a bunch of FAAB for a player I can't keep anyway. I may have another drop later in Sergio but for now I kind of have to keep running him out there. But it isn't all good news on the injury report this past week, Adams went down on Sunday and I'm still holding my breath waiting to hear the news. Please lord baby jesus let him be fine.

Not too much on the brothers Hernangomez front this week. The Denver forwards are all healthy so Juancho isn't getting minutes but he doesn't look like himself out there right now anyway, I think he's still favoring his ankle. Willy had a strong week for a bottom of the roster guy. He was a FG% help, a FT% help, and averaged 6/3/2 with a couple of dstats, and 3 total TOs, but it's tough to do too much when he's only getting 12 or so minutes per game. But per36 for the week makes that look much better, 18/9/6, yes the assists are going to be for real. Willy makes some very nice passes to backdoor cutters and seems to have the ball in his hands on the perimeter all the time and there may not be a better passing center in the league to practice against than Joakim. The more I watch Willy the less likely I am to trade him, it may still happen if I make an all out push for a championship but probably not until closer to the trade deadline.

3
Yappers
36-18-0
Waiver Adds Past Week:
FAAB Remaining:
$50
Joe Ingles Uta – SG,SF $3, Aaron Brooks Ind – PG $0
So last week it took winning both of the ration plus winning turnovers to secure a 5-4 victory over the team we were tied for second with entering last week. The only two counting categories we won were threes and points although assists and steals were quite close. My FG% of .478 for the week increased my FG% on the year to .435, up to 18th place from being in last place previously.

So I will name Patrick Patterson (FG% of .593 as opposed to .382 on the year) the MVP of the matchup, although it could have been Marc Gasol (FG% of .525) or even Sam Dekker (FG% .500). Yahoo is telling me that Patrick Patterson is now the 80th ranked player, although I do not expect that to last.

So we are roughly 1/4 of the way of the season and so far almost all of my players are either meeting or exceeding expectations. Two players stand out for greatly exceeding expectations: Patrick Patterson ($4) and Sam Dekker ($1). So I am beginning to think that our performance to date just might not be a fluke. But it also seems that the bottom four of the roster (Jarrell Martin, Chris McCullough, Noah Vonleh, and Raymond Felton) needs improvement to be a serious contender.

Thus I decided this week I can only afford to keep one player who was stuck in DNP-CD land, and the survivor would be Chris McCullough. So Noah Vonleh was booted off the island after wasting $6 on him last week. Since I decided to be relatively conservative in my bids, my bids for five players who went between $16 and $55 were woefully short. I finally had a hit on Joe Ingles ($3) whom Yahoo is telling me is the 184 (of 340) best player in the league. Sort of Raymond Felton like. He will do for now, although I do not expect him to last the season.

The other transaction was was a $0 swap of injury replacement players Aaron Brooks for Jeff Withey. My bids for short term injury replacements from now on in will be $0, having wasted $2 last week on Jeff Withey.

4
Hard-N-Tha-Paint
35-19-0
Waiver Adds Past Week:
FAAB Remaining:
$33
Toney Douglas Mem – PG,SG $14
5
Martyball – IFBL
33-19-2
Waiver Adds Past Week:
FAAB Remaining:
$75
n/a
6
JB Gilpin – Razzball
33-20-1
Waiver Adds Past Week:
FAAB Remaining:
$36
Salah Mejri Dal – C $0
 Well, if you don't want to hear a little rant, skip the next paragraph or just go to another team – hah!

It's pretty infuriating that I'm now 3-3 in FT%.  I lead the league – a friggin' 20 team league! – at .832 FT%, with only 2 other teams over .800.  I lost last week with an .842 FT%, and I'm top 2 or 3 in FT volume too!  It's getting absolutely out of control, and starting to feel like I'm playing fantasy football and not fantasy basketball.  If I was rightfully 6-0, I'd be only 2.5 out of first, but I'm 5.5 back and barely in the playoffs.  Frustrating.

OK rant over, at least everything else went pretty much as planned this week.  FG% is a punt, destroy 3s/Pts/Ast/Stl, hang tough in REB (W) and at least contend in BLK (L) for a 5-4 win.  Haven't lost yet, but still barely in the playoffs…  Wait I said my rant was over!  Ugh, I can't help it, I need a place to vent!  The REL post is becoming the REL therapist…

I've played one other playoff team and hung in for a 5-4 win, but this will be a tough matchup against Greg Kite this week.  He prepared by dropping $50 FAAB on Troy Daniels, plus gets a 5-game Curry week.  It could get pretty rough.  Hopefully my guys show up, and my temp add of Mejri helps chip in a few blocks.  I might not even activate Dirk for a while, as he could play one game and sit another week.  Ugh, fml.

7
High as Greg Kite
30-22-2
Waiver Adds Past Week:
FAAB Remaining:
$12
Troy Daniels Mem – PG,SG $50
A 7-2 victory over the The Nature Boy bumps me back up to seventh in the overall rankings. Nearly lost rebounds, steals and FT%, so it could have been a much worse week than it was, but close only counts in tiddly winks and horseshoes, so I'm happy with the victory.

Covington's injury is definitely concerning- he had his best game of the year early in the week, but a knee sprain kept him out over the weekend. Looks like he's day-to-day, but this is his second knee injury of the young season thus far (injured his other knee in October). If he's out, I'm without both him and TJ Warren leaving me short on the wing. Plus Cam Payne's absence puts me three down against a tough JB squad.

Picked up Troy Daniels for $50 in FAAB bidding. Wait, what? Can't really defend a $50 bid other than stating I'm not too worried about overspending FAAB since you can get guys at $0 bids. I saw a 3-pt specialist with an opportunity and pounced and was willing to bid whatever was needed. He's averaged over 4 threes/36 in his NBA career and averaged 5 per game in the d-league a couple years back. Gave up Beno Udrih who lost his rotation spot now that Reggie Jackson is back, so I was going to bid on someone to fill in. Hopefully Daniels keeps up the hot play this week, and that plus Curry's five-game week can keep things close against JB's team who's on a hot streak with Henson's play (he would have beat me 6-3 last week).

8
Niko-Cola
30-23-1
Waiver Adds Past Week:
FAAB Remaining:
$95
Jodie Meeks Orl – SG $0
 Super short recap this week! Mainly because we suck and also because options trades are super complex and filled my entire morning! Zbo we miss your moms too. Condolences to your family. Will Barton nice to see you again. We are pretty happy no one takes us up on our panic trade offers if this performance continues. Andrew Harrison keep up to good work young fellow, we need to production. We ranked really low in almost all statistical categories this week. We were lucky to escape with the narrow loss that we did all things considered. Our two weakest categories from last week wer our too strongest this week our guys need to make up their minds and get some consistency. We hope for a win this week to keep ourselves in playoff contention. Good luck!
9
The Chosen Ones
29-23-2
Waiver Adds Past Week:
FAAB Remaining:
$47
Michael Beasley Mil – SF,PF $35
10
No Glove No Love
29-23-2
Waiver Adds Past Week:
FAAB Remaining:
$63
n/a
11
HateUsCauseTheyAnus
27-25-2
Waiver Adds Past Week:
FAAB Remaining:
$17
Wayne Ellington Mia – SG $26
12
Hardenoutherr4apimp
24-28-2
Waiver Adds Past Week:
FAAB Remaining:
$100
n/a
13
Heat Apologist
25-29-0
Waiver Adds Past Week:
FAAB Remaining:
$49
n/a
 Who says there's no such thing as morale victories? A 4-5 lose to a projected playoff team, the week after losing a top 20 player and having an expected top 60 player's timeline pushed back a week, feels ok. Coming into the week, I was hoping for 3-6, taking TO, due to being up minutesed (not sure that's a word) and Fg% being against Westbrook and IT2/3. I thought ft% would be close, but JB has a good ft team as well and I haven't lost FT since the first week. The pipe dream was to win blocks. Monster block weeks from Siakam, KOQ, and Zeller made that cat a win. I was debating this week if it was time to sell. Seeing another really good fill in game from norm Powell, having my now second best player only get 2 games, and still holding out hope for a Tyus Jones trade, combined with playing fellow second division teams over the next two weeks, gives me hope for a second half resurgence. Chriss and Valentine should get post all star break run, which will be pretty useful. I avoided the FAAB bonanza, not seeing any long term value. Monty was interesting, but Booker and now Bennett, scared me off.
14
Kap's Team
22-31-1
Waiver Adds Past Week:
FAAB Remaining:
$94
n/a
15
Hoopus Alleyoopus
20-34-0
Waiver Adds Past Week:
FAAB Remaining:
$82
Mindaugas Kuzminskas NY – SF $6
16
Foreign Affairs
18-36-0
Waiver Adds Past Week:
FAAB Remaining:
$0
Donatas Motiejunas Hou – SF,PF NA $55, Josh McRoberts Mia – PF,C $16
Woo it was fun to have a competitive week that went back and forth but ended up in a 4-5 loss but that is a nice step up after going 2-16 the previous 2 weeks and we moved up 3 spots haha.

So the big activity for my team this week and for many other teams as well was FAAB since there was quite a few premium short to long term players up for auction thanks to injuries this week so I expected some big spending to go on. I Myself had bids in for Troy Daniels, Wayne Ellington, McRoberts and Beasley before the big news came down at the start of the weekend of Donatas inking that offer sheet to join the Nets. That changed everything for me as it became priority number one to get D-Mo, despite at this time of writing the Rockets still have the right to match and keep him which would be a massive blow to his fantasy value going forward but in my view its worth the risk. I traded $20 Willie Cauley Stein for him last year when he was $1 and out with his back injury because I had heard a lot of good things about him and the opportunity was there in Houston. I let him go entering the season because the contract issues with the Rockets looked like Asik 2.0 and while I kept an eye on him since the season started it looked like no other team was going to risk it. Well thank you Nets for having no draft picks and very little appeal to drawing proven talent in free agency making them have to get creative. If D-Mo isn't matched by the Rockets I think he can have an immediate impact for the Nets. Bro-Lo is being used as a stretch big more often so D-Mo's low post game can fit and we've already seen how Bro-Lo's minutes have been cut back this year. The other competition is starting pf Booker 27min, and backups Justin Hamilton 22 and Scola 13 so I see good opportunity there for D-Mo to become the first big off the bench for C and PF spots. Though a big help for me is he qualifies as a sf/pf for some unknown reason so he fits into my Russian Roulette strategy at getting sf depth.

I looked up all the bids for the 2 seasons I've been in the league to have an Idea how high anyone has gone, the highest in that time was freshly traded to Utah Shelvin Mack at $53, and with $52 Gibson that JB bid this year I decided $55 was an amount I would feel safe on. I wish I had gone abit lower seeing $42 as the next lowest so I could have had more money to throw at my 2nd priority which in descending order was Daniels, Wayne, McRoberts, Beasley. But I got McRoberts of that bunch…over spent with the $16 since Niko, JB and Yappers all went $0 but oh well you underspend and miss out and overspend and get your man, thems the breaks. I now am the first to hit $0 in FAAB so it's going to be all about the waver priority now for my team but I'm pretty happy with the collection of players I've got. McRoberts is for Derrick Williams insurance…or the other way around now and If McBob can get back to his Hornets/bobcats self then I might be able to flip him to a contender later this year for a someone I like that a team is stashing.

Oh and if the Rockets Don't match I'll have 4 Nets on my roster….I should hate that fact but in my mind if your looking to for players that can be seen as under the radar in even deep leagues that could breakout into quality fantasy options then stocking up on players with untapped talent on a terrible team (not the Kings I said terrible not dysfunctional the Nets aren't that anymore with Billy King gone) that no one likes to watch is a good option since with some much opportunity one of them might stick.

Just got to keep Trusting the Process.

17
Pete Nice – Razzball
18-36-0
Waiver Adds Past Week:
FAAB Remaining:
$95
n/a
18
The Nature Boy
17-37-0
Waiver Adds Past Week:
FAAB Remaining:
$100
n/a
19
Cigar Smoking Monkey
16-38-0
Waiver Adds Past Week:
FAAB Remaining:
$100
n/a
20
I Ain't No Jok(ic)
14-40-0
Waiver Adds Past Week:
FAAB Remaining:
$57
Timothe Luwawu-Cabarrot Phi – SG,SF $4
Well, another week, another shellacking at the hands of a playoff contender. It was an uneventful 1-8 loss, and it's entirely possible that it was never closer than that for the whole week. Injuries, injuries, injuries. That continues to be the story of my season. I did get Paul George back on Sunday, but of course, to offset that I lost Nikola Jokic on Wednesday. Enough about that matchup because nothing was close, nothing was in doubt, there was no drama. Congrats to Slim.

In big news for the week I finally made a trade after many different discussions. I dealt away DeMar DeRozan ($20), Omri Casspi ($6), DeMarre Carroll ($4), and Timofey Mozgov ($1) for Brandon Knight ($15), Rodney Hood ($4), Evan Turner ($4), and K.J.McDaniels ($1). There go almost all of my Raptors, which is a little sad. Moves needed to be made though. Of course as soon as I got Hood, which was the main piece for me moving forward, he promptly got injured as part of his initiation to my team. Luckily he came back at the end of the week and seems fine. This deal gets me a bit younger and if I flip Brandon Knight, who I'm open to dealing for the right price, it also saves me quite a bit of money long term. Even if I don't deal him though (he is a point guard after all) it still saves me a little. I'm pretty happy with this move as Hood is someone I've had an eye on for a while, and Knight is someone that I think is a little undervalued in Phoenix right now. Evan Turner is serviceable too, and at $4 he's an effective DeMarre Carroll replacement.

I also threw some bids around on Sunday, sadly my $27 bid on Troy Daniels wasn't enough since his big weekend pushed his price up to a solid $50! He should be a nice buy though so kudos there. I did manage to get Timothe Luwawu-Cabarrot, mostly just so I can have fun typing and saying his name. He's a kid I liked going into the draft and he plays for Philly so you never know what will happen. With Robert Convington's knee injury he's found himself in the rotation for the last couple games and hasn't looked too bad. I think he's got some long term upside, but if he can get 10+ MPG this year that would be nice.

Right now I'm in the market for a big man as I'm feeling a little depleted there, so if you're in the market for guys like Turner, Knight, KJ, or WCS then let me know. Now that I've dealt DeRozan I may hold off on dealing any of my other big names for a few weeks just to see how things go. Unless you want to blow me away, in which case have at it.