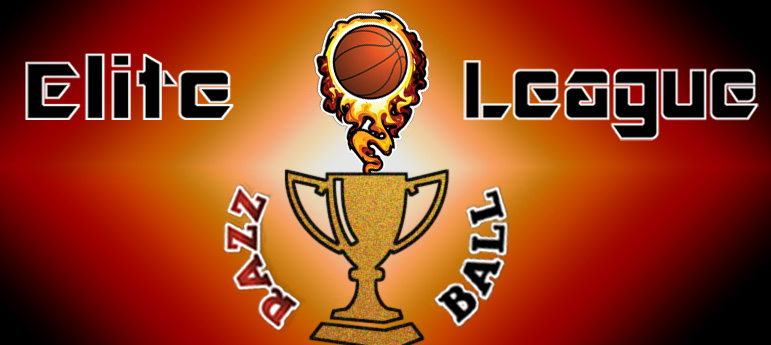 After our leader last week went ham, this past week they got jammed!  I hate jam!  Like raspberry!  3-6 loss for Yappers dropped them into 3rd place, while seeds 1,2 and 4 all put together 8-1 wins this past week.  Sectioning off the men from the boys! Here's how week five in the 2016-17 REL went down, and how we're looking heading into week six: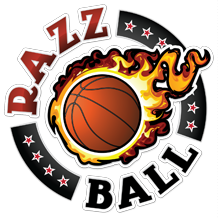 RAZZBALL ELITE LEAGUE STANDINGS
League Link
1
Scurry to the Left
33-12-0
Waiver Adds Past Week:
FAAB Remaining:
$99
Dorian Finney-Smith Dal – SF,PF $1
2
Hard-N-Tha-Paint
31-14-0
Waiver Adds Past Week:
FAAB Remaining:
$47
Anthony Morrow OKC – SG,SF $3
3
Yappers
31-14-0
Waiver Adds Past Week:
FAAB Remaining:
$53
Jeff Withey Uta – C $2
So in every REL update before this one, I had noticed that Yappers had been very lucky with respect to injuries.

Well last week (a 6-3 loss to Niko) was regression toward the mean as I counted ten games lost between C.J., Gallinari, Batum, and Ennis. The good news is that none of these injries are considered long term, in fact we should be getting all but Ennis back this week, where I face a tough matchup with the team now tied with me for 2nd place.

My MVP of the matchup goes to D.J. Augustin for no special reason except that he received a (temporary I'm sure) jump in minutes to the mid twenties. The oddities of the matchup were (1) three categories were decided by a margin of 1. Niko took two of them (threes and blocks) while Yappers hung on to steals. (2) This will probably be the only matchup of the year where we win FG% but lose FT%. But then again all of my injured players were strong FT% but weaker FG%.

With the rash of injuries that hit last week, I realized my hope of stashing Festus Ezeli was a nice pipe dream. Particularly since something I read via google cast some doubt in my mind whether he will play at all this year. So I made a decision to return him to the pool for a stopgap player. The reasons why Jeff Withey was one of my preferred stopgaps are (1) he seems to be getting some run with Derrick Favors out (2) boards and blocks are my big weakness. (3) I can plug him in four games this week. (4) There would be no bidding war for a stop gap. In fact I think that bidding $2 might have been a mistake by $2, but not a biggie.

4
Slim – Razzball
28-14-3
Waiver Adds Past Week:
FAAB Remaining:
$60
n/a
That was a pretty good week. My guys getting 30ish minutes all did their job and my guys getting fewer are mostly looking like they're on their way up. First off though I made another trade. With Sergio losing minutes and Reggie down I needed another PG with assists and steals as top categorical needs. Wilson's been on the block since I got him and I was offered Rubio for my Wilson. Just considering how they've played lately I'm losing this trade pretty bad but Wilson will turn back into a pumpkin when Denver is at full strength and his points weren't something I needed all that badly anyway. Rubio 26-$30 should give me what I need right this second but at this time I'm not considering him to be a keeper. Once Reggie gets back though I'm going to have a nasty PG combination. Someday, maybe even this week!

A few low end guys on my roster almost got dropped this week. Thabo is barely rosterable when he isn't getting steals, a dire need of mine, but at least he's still getting some minutes. Sergio lost his starting job to Bayless only to get it back immediately with Bayless reaggrevating his wrist injury. I backed off dropping him on Sunday. DPowell had lost a ton of minutes this week but the per minute production has been fine and on Sunday he got back up to 26 minutes, a solid hold for a 25 yo who Dallas sees as a part of their long term plans.

Finally we get to the brothers Hernangomez section of the writeup. Willy looks to have locked down a 20 minute roll off the bench but he's had a very mixed bag of production. The rebounding is there, the FG% is there, and the occasional blocked shot, but that's about it and his TOs are well out of control. He is getting noticably better each game though and he's even finished out the last 2 which were both close. He's a pretty good young player but for now his fantasy upside is capped. Juancho had a very sad week… When Gallinari went down Juancho got 28 minutes of 9/6/0/3/2 with a 3 and looked like the best defender Denver has (Gary is still down). But in the final seconds he twisted his ankle and was forced to miss the next 2 games. A very sad Emoji considering he was starting and looking at solid minutes. When Gallo returns Juancho probably looses most of his minutes, but the cat is out of the bag and now it's just a matter of time until Juancho gets fully released. It may not happen this year but if Faried is out Juancho is your starting PF, if Gallo is out Juancho is your starting SF, if Wilson is out Juancho gets 25+ minutes off the bench, and all of these guys are trade candidates with Wilson and Gallo having lengthy injury histories and Faried and Gallo being UFA after this year. Needless to say I'm all in for the long haul with the brothers Hernangomez.

I've been eyeballing Troy Williams for a couple of weeks now and with all the injuries in Memphis he's finally getting some nice run, but alas he probably loses a ton of minutes when Parsons and Ennis return so I was only willing to throw $9 at him. The perils of being a win now team. Oh well. McGruder was a backup bid of mine with Winslow and Dragic down but alas I think he loses most of his run when the Heat are healthy so I didn't throw a big enough number at him either. I also have to consider that I really don't have an empty roster spot since I will need to drop someone when Gary Harris returns. So for now I'm just treading water, waiting to get healthy, and enjoying watching my young guys progress.

5
JB Gilpin – Razzball
28-16-1
Waiver Adds Past Week:
FAAB Remaining:
$36
Davis Bertans SA – SF $0
 Ugh.  Well, at least with a 4-4-1 tie, I have still yet to lose a week this year!  Pretty annoying matchup, given Adam just made a win-now trade getting Thad and Jrue for two rookie schlubs Jaylen Brown and Buddy Hield.  I like Brown, but it's just flat out awesome to get a team right after making that trade.  I didn't fully do the math, but pretty sure if that deal is made this week instead of 2 Fridays ago right before our matchup, I win REB, STL and most certainly blocks.  Would've been a 7-2 win.  Smh.

Jason Kidd definitely saved BLK by starting Henson, and we ended up tying there.  On the one hand, thanks for starting him!  On the other, why in the hell wasn't he starting all week, picking up a DNP on Friday?!  The real annoyance is losing steals, and I'm now 2-3 in steals on the season.  I was UNSTOPPABLE in that cat last year!  Although this past week, I can directly point my finger at my Celtics.  Jae is finally looking healthy at least, but last year Jae+IT2/3 averaged a combined 2.8 steals/game.  Last week, the Celtics were one of the few teams to only have 3 games, and I got a combined 2 TOTAL steals from the pair.  I got less than their combined average per game over a full week.  Unbelievable.

Rant fest over, my vets have really gotten old fast but that's OK, and at least I got 155 dimes last week, I think one of my highest totals since being in the league.  FT% and scoring also remain dominant.  Just some consistency from Dirk – hopefully playing some hero ball in 3 out of every 4 games down the stretch – will start putting me over the top.  Also, a Greg Monroe trade to give me every single Bucks C minute will be big for me!

Small move on the wire getting Davis Bertans, but dude has some hops for being an awkward looking ginger.  I'm kinda pot-committed on holding Jonathan Gibson too, but the those two guys (Spurs benching vets/Mavs tanking) and the Bucks moving Monroe could be a pretty ideal series of situations to make me better in the second half.  Hopefully it goes to plan!  Good luck to Mr. Apologist this week, and thankfully as he mentioned, I only get 2 games of Eric Bledsoe.  Whew!

6
Martyball – IFBL
26-17-2
Waiver Adds Past Week:
FAAB Remaining:
$75
Jose Calderon LAL – PG $11
7
Niko-Cola
27-18-0
Waiver Adds Past Week:
FAAB Remaining:
$95
n/a
Holy Cow! Yappers and us both predicted a close matchup in last weeks recap. I don't think either of us anticipated what actually unfolded. We snaked away with a 6-3 victory in the closest matchup I can remember. We won blocks by 1, Yappers won steals by 1, we won threes by 1, and if Yappers had one more trip to the line where they made both free throws he would have overcome a narrow FT% loss. When play began on Sunday morning, 7-2 either way was in play. Wes Matthews did his best Kevin Love impression on Sunday sinking 6 threes to pull ahead late. We needed Crabbe to come through and sink 2 to regain the lead while Vonleh, Plumlee and Dekker made 0. He did it just barely, but he came through with the pressure on like Ray Allen in game 6. The real MVP of the week however was Kevin Love. Thanks for the win bro! 55% from the field, 100% from the line, 19 I repeat 19 THREES, 92 points and 29 boards… sick line dude, the dances are on us while you are playing cheerleader for McRae at Summer League. Love was able to overcome disappointments from several of our key contributors on our way to a win in what can only be described as a mediocre week compared to the rest of the league. I am sure Yappers wished the outcome was different, but we were all watching from the edge of our seats as the minutes ticked away in the Portland game last night.

Looking ahead our guys need to get their shit together as we matchup with another top 10 team our third in as many weeks. We put a small bid on Williams knowing he was not going to make it to us. Trying to keep folks honest. We are still looking at making trades…Poeltl is available! It's not everyday such a punable name is available for such a great price. Just consider all of the team naming possibilities with this bloke on your bench! Other guys that we will listen on are Niko, Barton, Crabbe, and Burks. We don't need to grade any of these guys and definitely won't trade all of them, but they all have great contracts so if we can turn a few into a stud…. oooh I love studs! With a very keepable contract we would be willing to entertain the idea. Good luck all!

8
No Glove No Love
24-20-1
Waiver Adds Past Week:
FAAB Remaining:
$63
n/a
9
The Chosen Ones
23-20-2
Waiver Adds Past Week:
FAAB Remaining:
$82
n/a
Well a 4-3-2 win this week is in the books for this week. I'm now 23-20-2 and sitting in 9th place. We are feeling pretty good about being a middle of the pack team this year. So we made a trade to bring in a big piece. We traded Super Mario (15) and Frank the Tank (11) for Chris Paul (64) and Ian Mahinmi (5). We will miss Frank Kaminsky with his solid price in our build but we are not sorry to see Mario Hezonja go. Paul price tag will force us to make so tougher decisions this off season or possibly even at the trade deadline but I am happy with my youngsters still with Parker (38), Lyles (6), Booker (12), Len (1), Nance (1), Murray (36), and Baldwin (13). We now have 2 legitimate lead guys with Paul and Blake Griffin. In a perfect world they would not play on the same team but in this deep of a league I'm not complaining. Paul should have value at the trade deadline if I decide my build will not be ready by the time he has out grown his contract but it feels good right now to at least feel like I have accelerated our build. I can't see how this trade is anything but good for my team so I'm obviously looking around for the floor to drop out on me.

More good news for the Chosen Ones is the play of our high priced rookie Jamal Murray. I know a lot can change when Denver get's healthy but it's still nice that he has stepped up while the minutes are available to him. I can't see Denver not making a trade this season. Whether he get's traded or Harris/Barton is traded I like what I'm seeing out of Murray.

This week we have Hoopus Alleyoopus who own my favorite player Kyrie Irving. I'm hoping we can pick up another win and the youngsters can keep improving.

10
High as Greg Kite
23-20-2
Waiver Adds Past Week:
FAAB Remaining:
$62
Jonathon Simmons SA – SG,SF $21
Dropped another match last week, 4-3 to The Chosen Ones, falling all the way to 10th in the rankings. Lost rebounds by 3, narrowly took FG%, and tied in steals and blocks—so it was a pretty even matchup. While I lucked into David Lee's best week thusfar, the Chosen Ones benefitted from unreal performances by Dion Waiters and Jamal Murray. If those guys keep it up, The Chosen Ones are definitely a contender this year.

While this is our third consecutive loss, I do have some optimism going-forward. Four of the five opponents I've faced so far are above me in the rankings, meaning the rest of the way I'm playing bottom-10 teams in 9 of the remaining 14 weeks.

Looking at the team stats, I'm top 6 in FG%, FT%, 3PT (3rd), Pts (3rd), Reb (5th), AST (4th); top 10 in ST (9th) and BLK (8th), and 15th in TO. So competitive in the 8 cats, and slightly above some of the top-tier teams in TO.

Some thoughts at the quarter-mark of the season:

– Big Three of Curry, Harden and Whiteside have played up to expectations thusfar. Averaging 49.5 FG%, 78.4 FT%, 2.4/24.1/8.8/6.3/1.2/1.0/3.7. That production times three isn't too shabby. These guys stay healthy, I'll be in the mix.

– Under-performers:
Cameron Payne- obviously hurt still, but he's been an empty active roster spot thus far since I can't get myself to part ways with Jarrett Jack (IR). Even modest backup PG stats will give me a boost in 3PT, AST and ST.
Jahlil Okafor- maybe I'm just an idiot for my lofty expectations, but I maintain he's one of the best low-post offensive guys in the league, so I'm still holding out hope. He's giving me a boost in blocks so far, but the 10/4 is a far cry from the 18/8 I was hoping for. Once Noel gets in the mix, the Sixers just have to do something to move one or more of these guys, right?
Covington- While he's pacing my team in steals, the FG% is downright ridiculous. If you take away his Memphis game, he's shooting an absurd 21.8% over the past 9 games. I have to believe this gets better.
Young buck PFs (Portis, Looney, Harrell): Maybe saying they are under-performing is a misnomer, but the lack of PT scares me a bit. As the season progresses, I'm going to need minutes to compete against the top-tier opponents, so I'll have to make a decision at some point whether to cut bait or not. Oozing with potential though—all three are at or above 10 rpg/per 36… if they break into the rotations, its gonna be a boon to my rebounding #s and could help in blocks too.

– Over-performers:
T.J. Warren- I hope this vague head-injury isn't something more serious. Lots of conflicting reports out there on the severity, but being sidelined for a couple of weeks is definitely concerning. If he can continue chipping in 17 ppg, I'm going to be tough to beat in that category. I desperately need his 1.9 ST back though.
Mike Muscala/David Lee- Combined, they're giving me 58.3 FG%, 79 FT%, 0.8/15.9/9.4/3.1/1/1.1/1.9. Boring, but contribute in every category.
My GM abilities- This is a free league, but it stresses me out beyond belief every time I see Embiid out there. Just can't believe I made that Embiid for Ryan Anderson swap last year. Can you imagine if I had Embiid to pair with Whiteside? Anderson still contributes, but Embiid's 3PT output is just the nail in the coffin for why I made the trade in the first place…

Finally dropped Wes Johnson this week. After making JB's preseason top 200, he's not looking like the same player from last year. The minutes are certainly still there for now, but age isn't on his side, and Pierce is back now too, so I thought a switch to Jonathan Simmons made sense. Replaces Johnson's SG/SF eligibility, is much younger, and is very much part of the rotation and future in SA. I've been kicking myself for not keeping him, so I was glad he came back on the wire. Of course, this means Wes is gonna instantly become a top 200 guy again now that I've dropped him- Willy Hernangomez went from DNPs to a 20-minute double-double guy the second I dropped him earlier in the year.

11
Heat Apologist
21-24-0
Waiver Adds Past Week:
FAAB Remaining:
$49
Rodney McGruder Mia – SG $9
 A 6-3 victory versus a ghost ship team isn't great, but I'll take it. I expected to lose TO and rebounds with my opponent having Boogie and vucevic. Pleasantly surprised to pull out blocks with Bledsoe getting two on Sunday to win by one. First the bad… olynyk, Chriss, norm Powell, and valentine appear to be basically out of rotation, except when a vet sits. Olynyk is the most annoying, because he s much better than Amir. I choose to believe Chriss will get his chance, but seeing chandler playing alongside Len was annoying. On a positive note, Tyus us back, finishing close games for the Wolves. Please trade him already. Collison and Zeller are playing into form. Norm Powell looks good whenever Carroll sits. Little big dog appears to have earned himself some playing time and at least one more 30+ minute start. Top two targets in FAAB were the expensive ones in Troy Williams and Simmons. Williams was intriguing, especially as the Parsons owner, but I'm holding out hope that Parson will meet his two week timeline. I decided to put my money on McGruder. As a Heat apologist, I've been watching him all season, waiting for the wheels to fall off. The fact is, when he plays, he produces. He's a good rebounder and should get a steal a game, and doesn't really turn it over. I can envision a lineup of Goran, Tyler/waiters, Richardson, Winslow and whiteside, with Tyler/waiters and mcgruder as the 6th and 7th, which should equate to 20+ minutes. Time will tell I guess. I have a rough matchup against JB with red hot Bledsoe only getting two games this week. Fingers crossed for 3-6.
12
HateUsCauseTheyAnus
20-23-2
Waiver Adds Past Week:
FAAB Remaining:
$43
n/a
So I tied with JB this week (4-4-1). I'm quite happy with this result, and it came without Lin healthy yet. Jrue has been a monster since I acquired him, and he's looking like an upper tier PG. Overall there is a lot to be optimistic about so far, and I'm tentatively in win now mode. Oh yeah, Capela at $1 is an incredible value… I'm sure he's making JB regret that deal just a little bit. Westbrook has been fantastic, but I took FG% and TOs thanks to him, and that was why I sold him. I wouldn't mind adding one more consistent vet, who won't kill me in TOs.

Trade block at the moment.

Brandon Knight ($15)
Austin Rivers ($1)
K.J. McDaniels ($1)
Cory Joseph ($1)

13
Hardenoutherr4apimp
19-24-2
Waiver Adds Past Week:
FAAB Remaining:
$100
n/a
14
Kap's Team
19-25-1
Waiver Adds Past Week:
FAAB Remaining:
$94
Shaun Livingston GS – PG,SG $3, Boris Diaw Uta – PF,C $3
15
Hoopus Alleyoopus
17-28-0
Waiver Adds Past Week:
FAAB Remaining:
$88
n/a
16
Pete Nice – Razzball
16-29-0
Waiver Adds Past Week:
FAAB Remaining:
$95
DeAndre' Bembry Atl – SF $5
17
The Nature Boy
15-30-0
Waiver Adds Past Week:
FAAB Remaining:
$100
n/a
18
Cigar Smoking Monkey
14-31-0
Waiver Adds Past Week:
FAAB Remaining:
$100
n/a
19
Foreign Affairs
14-31-0
Waiver Adds Past Week:
FAAB Remaining:
$71
n/a
Hello from the almost bottom, boy that 12th place spot in week 3 sure was nice before top dogs HardNThaPaint and Yappers put the hurt on my team with back to back 1-8 defeats. My team was just outproduced across the board this week and almost got swept again thanks to some horrible shooting streaks this week putting the hurt on both my %s. Luckly for me it's hard to lose ft% when your up against the brick making duo of Andre Drummond and Deandre Jordan. I get a reprieve now as over the next 4 weeks I go against teams in order of rank 13 through 10, I would have beaten Hardenoutherr4apimp 5-4 based on stat production this past week so Im hoping December will help move me up the standings alittle.

As for my team I suffered my first Injury of the season with Russell getting some PRP for his knee as JB noted today and will miss up to 3 weeks, Im happy in the sense that I get to see how Clarkson does over this time with a larger role to see if he's just a good 6th man or someone with quality starter upside when given the burn. Derrick Williams managed to show a little more this week which is nice, Spo keeps giving him bench minutes despite starting but the Heat keep losing so things remain in place to keep me optimistic. Kilpatrick getting the slide to starting sg has been fantastic and im hoping even when Lin returns this becomes a permanent decision.

Bennett just got moved to the D-league which im glad for cause he can get minutes and I can evaluate him better like i've been doing for Skal and Zubac's d-league stints so far. And boy did Bennett show a little something something in game 1 down there that he didn't do last year for the 905, 22/8/5 with 4 stls and a blk on 50% shooting with 3 threes, again baby steps here but the d-league is increasingly becoming less of a joke as the league aims to use it as a true farm system. As for my rookie bigs in the d-league Skal's going 11/6.7 with .8stl and 1.5blks and has looked like he's improving game by game so every Cousin/Gay trade rumor has me excited for taking a flier on him late. Zubac meanwhile is putting up his summer league numbers again with less blocks. It's looking like summer league wasn't a mirage and the only real issue is that his youth (19) and lack of minutes in Europe last year just has him at a point where he isn't ready "yet" to handle the NBA full time, not surprising given how things are for young bigs.

So looking forward to the future already im tentatively thinking about moving Mudiay$31, Russell$30 and Wiggins $38, together they are just under half my teams budget and I'm excited about 2017's guard crew, or one of them in particular lol and if I can move them for a player that can become a core piece like Embiid is in that $20 or lower price range to free up room to make one final rookie run in next years draft then there might be something there. Heck I don't even need to free up too much room given that I have $33 free already, but I'm willing or stubborn enough to risk my trio disappoint this year rather then move them for a trade I'm not comfortable with. I'm mostly looking at guards or wings but won't exclude the option of a promising big since only Gorgui and Embiid are sure things on this team.

20
I Ain't No Jok(ic)
13-32-0
Waiver Adds Past Week:
FAAB Remaining:
$61
Troy Williams Mem – SG,SF,PF $27

That was a pretty epic 1-8 loss from my team this past week. At one point on Sunday I managed to cut it down to 2-7 so, that was exciting! I'm now back in the basement, no thanks to Paul George who, in addition to all my other injured guys, sat out the entire week. I don't expect my spot in the standings will change too much this week as I go up against Slim.

On the positive side, I raised my bid from $17 to $27 on Sunday and managed to win the auction on Troy Williams. Which is great since there were 11 teams that put in bids on him. That's my win for the week. 8-1 what? Williams is a bright and bushy eyed 21 year old out of Indiana. The kid can play some defence, his 3 point stroke looks decent, and Memphis seems to like him, so far, which is more than I can say for the coaches of most of my other players (Jonas, Jokic, Gordon, WCS, Casspi, etc.).

On the trade front there have been numerous conversations, but I've only come close to making a deal a couple times. In the end I didn't make the moves though as I just didn't quite feel the value was there at this point. Maybe later in the year I would have done different, but it didn't feel like the right move at this time. I'm still open to dealing guys though, but mostly the guys at the higher end of the pay spectrum. I'm not really looking to deal guys who are really cheap, really young, and have high upside. Send me any offers though as I won't say anyone is entirely untouchable for the right price.