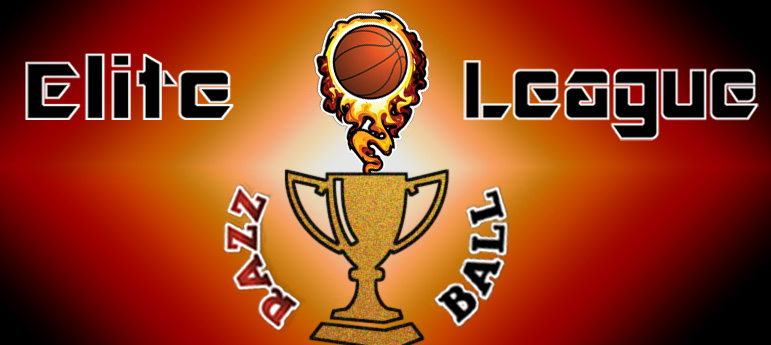 Another week is in the books in the Razzball Elite League, with Scurry to the Left maintaining the top spot with another strong showing.  They Scurried 6-3 past the strong squad of High as Greg Kite, which might be a postseason preview!  On the other end, and mannnnn does this league change on a dime!  Defending champ I Ain't No Jok(ic) has fallen to dead last after a crushing 2-7 loss to No Glove No Love.  Not much of any love at all, that's for sure!  But even though we're three dynasty weeks in, there's still plenty of time to turn it around and win that gold jersey (or your dyno league equivalent)!  Here's how week three in the 2016-17 REL went down: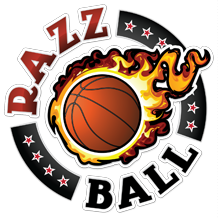 RAZZBALL ELITE LEAGUE STANDINGS
League Link
1
Scurry to the Left
21-6-0
Waiver Adds Past Week:
FAAB Remaining:
$100
n/a
2
Yappers
20-7-0
Waiver Adds Past Week:
FAAB Remaining:
$61
n/a
Reality Check. This most recent matchup with perennial contender MartyBall has convinced me my status has changed from borderline contender to contender. We still need improvement in some categories to convince me we have a great opportunity to win it all.

Reality check 2.0. We have had zero, nada, null injury issues with Yappers so far. This is not sustainable, although giving Deron Williams his walking papers probably helped.

Reality check 3.0. Given that I am contending, in the long run I will not be able to keep two of my four cheap bargains from last years draft class unless they start getting minutes at least like Sam Dekker and Jarrell Martin are. But given the phenomenon of NBA heavy schedule days I probably can keep them indefinitely. Patience in this league is a virtue.

Yes I won the matchup 5-4. Maybe (since I have incentive to do this every week) I can choose an most valuable and least valuable player of the matchup in these write ups

MVP is easy this week. C.J. Miles Ignoring for the moment his contributions are carrying a cost of $1, in a week where out of position blocks won me the category, CJ Miles had four of them.

Least Valuable player was Wes Matthews. Part of it was a two game schedule where he left early one game. But still Sam Dekker contributed more than his .400 FG% with one trey and nine points.

Since I have spent $39 already of my FAAB (btw I am so far happy on where it was spent), it will take either an injury or a major, major buy opportunity for me to spend more at this point in the season. This week there were neither of them.

3
JB Gilpin – Razzball
18-9-0
Waiver Adds Past Week:
FAAB Remaining:
$90
n/a
Oh man, nail-biter of a finish last night!  Going into Sunday, I found myself shockingly down 7 dimes (Opp getting 17 from Julius Randle?!  A 5 dime game from Vince Carter?!), but the superstar-that-he-is Russell Westbrook delivered a superstar game, going 41/12/16, and I ended up edging dimes by 2 for a 5-4 win.  More on the dimes in a second.  This was a ridiculously weird week.  My team decided they didn't want to play defense, and other than Kawhi, not a single guy got over 3 steals on the week.  Steals is my bread-n-butter!  Of course Crowder being out doesn't help at all.  That said, with no Crowder, Dirk, or Tyson Chandler – actually a top-10 REB guy right now – I still only finished 60 boards shy against a punt-FT, big man team.  Plus LaVine missed a game and I'm still banking on Greg Monroe getting moved (owner of Henson and the Bucks' Plumlee), so I think I can hang in boards even against the best teams.  FG% was a loss as I expected, FT% was a boss as I expected, but the really weird cat was a strong showing in TO.  I was terrible in giveaways the first two weeks, but wrapped up with only 60, 19 due to Westbrook.  Nice to win a TO cat this week!

So to those dimes, and I directly won the cat by making a pretty low-end trade, but a win is a win!  Especially in a league as tight as the REL.  One win could mean a playoff spot or maybe if I'm fortunate enough, a bye week spot.  Sent Anus $3 Courtney Lee and $1 Cory Joseph for $1 Patty Mills and $1 Semaj Christon.  I still love the upside for Cojo, but he needs an injury to Lowry or a chance to start on a new team.  He's from Canada, and signed on an extremely cheap deal for this day and age, through 2018-19.  I just don't see it happening… Courtney Lee is kinda "whatever filler" on my team – I should win 3s and steals most weeks anyway.  I said most!  Christon might not last the whole season, but gives me an all-important handcuff for Westbrook until Cameron Payne is healthy.  Temporary, I know, but Christon might somehow stay in the rotation.  He's been playing well, and picks up a few minutes next to Westbrook too.  I was mostly happy to get Patty.  He's playing great PG behind Tony Parker and will start on his DNPs, and gives me dimes with a sub-1 TO rate.  He's a free agent next year, so hopefully he re-signs with the Spurs, but we'll see what happens.  It was low enough end to just take the pluses I get for this season.

All that said, I got 14 dimes from the pair at the end of the week when the trade went through (Friday), and I haven't fact-checked it, but surely Cojo and Lee got under 12, which won me dimes.  Wooooo!  Nothing doing on the waiver front, just hoping everyone can get healthy/have their extreme sad off the court issues worked out.  I'm up against Hardenoutherr4apimp this week, and I think I can keep the good times a-rollin'.  They made a "play for the future" trade with Slim (which he reviews), so I'm going in with a much more win-now team.  Good luck to all this week, and let's hope my guys learn how to steal again!

4
Niko-Cola
17-10-0
Waiver Adds Past Week:
FAAB Remaining:
$95
Andrew Harrison Mem – PG,SG $5
Ughhh. What an awful week. Part of our under performance was self inflicted by adding the soon to be cut Jordan Farmer last week and drafting an injured Burks which has forced us to carry Barton and Hibbert on our active roster. 25% of our active roster missed nearly the full week which is very difficult to overcome in this league. All things considered we are happy to escape only dropping 1 game and remaining in 4th. The Hibberts are on the mend and we added Harrison who looks to have carved out a role in Memphis. Overall we still feel pretty good about our chances this season. We are actively trying to make trades to bolster our team to contend for this year. Our matchup should be hard fought this week as both teams figure to be competitive all season. Good luck all!
5
Slim – Razzball
15-9-3
Waiver Adds Past Week:
FAAB Remaining:
$60
Willy Hernangomez NY – C $36
Well this past week turned out to be an awfully eventful one. At the beginning of the week Kris Dunn lost a lot his playing time to Tyus Jones and as an older 22 year old rookie, number 5 overall draft pick, Dunn should have dominated with the role. Obviously he did not and I no longer was willing to wait so I offered him up in a trade. A few negotiations later we agreed upon Dunn 22-$35, Juancho 21-$6, Justin Holiday 27-$1, and Lauvergne 25-$1 for Fournier 24-$10, Taj Gibson 31-$13, Thabo 32-$1, and Wilson Chandler 29-$11. Obviously this is a win-now trade but I also managed a pretty good keeper piece in Fournier, I think my team got better by leaps and bounds this year and next year I'll have an extra $30, since only Fournier will be a keeper, to try for another PG, which is still a major need.

Unfortunately I am now very wing heavy with only 3 PGs, Lillard, Reggie, Sergio,and only 4 bigs in Goose, Adams, Nurkic, and Taj. We'll count JaMychal and Dwight Powell as bigs too for now but they aren't the most reliable options. The wings are Hayward, Fournier, Gary Harris, Richardson, Marcus Morris, Oubre, Wilson, and Thabo. Yeah sure I got older but that's what I always do – draft youth then sell off whatever pieces aren't fitting long term for something to help me win now. That's the thing about this league, mostly due to only 6 of 20 teams making the playoffs, if you have youth you can always and I do mean always find a buyer.

With all the extra minutes added my FAAB add last week of Mbah a Moute, who has played very well with heavy minutes and will probably get FAABed for a pretty penny next week, was no longer needed. Instead I keep up my routine of picking up youthful upside. This week that was $36 for the other Hernangomez, yes that's right I traded Juancho early in the week and added Willy late. Juancho is going to be a really good player, I think the better of the 2, and I will definitely regret moving him one day, but at least I won the consolation prize – his brother.

So is Willy any good? In his 2 games this past week that he saw over 10 minutes he posted lines of 14/6/0/1/2 in 15 min and 8/12/3/2/1 in 24 min. That's some saucy per-minute production. After that last game (a blowout loss) Hornacek claimed that Willy had supplanted O'Quinn as the 1st big off the bench and he was true to his word, however Willy only managed a meager 4 minutes (1 board, 1 TO) while O'Quinn played 14 minutes of 10/4/1/0/1. This might not look like a good thing for Willy but at least he got the first crack at it and that Saturday dud might have scared some win-now teams off from bidding high, I only won my $36 bid by $5 as it stands. Needless to say, I'm excited for the possibilities Willy presents and production right this second isn't something I need. He's a good shooter, capable of blocking a shot although not really a shotblocker, and a high energy guy who will get his hands on many a rebound, and as long as he keeps getting minutes his trade value will only increase as more teams start to look toward the future.

6
No Glove No Love
16-11-0
Waiver Adds Past Week:
FAAB Remaining:
$91
Andrew Nicholson Was – PF $4, Sheldon McClellan Was – SG $3
7
Hard-N-Tha-Paint
16-11-0
Waiver Adds Past Week:
FAAB Remaining:
$65
Dante Cunningham NO – SF,PF $11
8
High as Greg Kite
16-11-0
Waiver Adds Past Week:
FAAB Remaining:
$83
n/a
9
Martyball – IFBL
15-11-1
Waiver Adds Past Week:
FAAB Remaining:
$86
Nene Hilario Hou – PF,C $5
10
The Chosen Ones
15-12-0
Waiver Adds Past Week:
FAAB Remaining:
$82
n/a
A 6 – 3 win this we has us above .500! Whoo-Hooo! Progress is progress even if it is slow. The goal of finishing in the middle of the pack seems like it could actually be a real possibility. We are competitive in points, rebounds, assists, 3s and steals. We are pretty bad in both percents, blocks, and turnovers.

The good news is that there is room to improve. With a team as young as mine is we are hoping that guys continue to improve. Booker, Lyles, Parker, Nance, Len, and Kaminsky are all getting solid minutes and should continue to improve as the year goes along. I'm hoping that Holmes and Murray will be able to keep a role on their teams as they get more healthy. Both guys need some sort of a trade to free up minutes.

Then bad news… Number one is Mario Hezonja. Super Mario has not been super and has started getting DNP-CD and he deserves them. He does not look good when he is on the floor. Wade Baldwin is also not getting any playing time. He is currently losing time to Andrew Harrison. Luckily for him Harrison is not doing much with his minutes. I'm still optimistic with Baldwin and I think he will eventually carve out a role. Dion Waiters is still Dion Waiters so that's not great. He's been a percent killer.

This week we have the Heat Apologists. Hopefully we can pick up a win for our 3rd straight week.

11
Hardenoutherr4apimp
11-14-2
Waiver Adds Past Week:
FAAB Remaining:
$100
n/a
12
Foreign Affairs
12-15-0
Waiver Adds Past Week:
FAAB Remaining:
$72
n/a
6-3 win this past week putting me up to 12th place, I was around here this time last year but that was off the backs of Dirk/Zbo/Deng/Kobe/Butler/Isiah T and Hayward so im quite impressed with the results so far. I was hoping to get blocks but Dieng and Embiid only put up 4 this week compared to 15 last week and with the rest of my big men being rookie stashes im not winning that category when they're not having a big week. My fg% took a big step up this week, still lost but once Zubac, Skal and Embiid start getting more burn later in the year I think it can be respectable, that and Mudiay not killing it weekly. But hey he's shot above 40% in 3 of his last 5 and his ft% is up from 67 to 84 this year so there's some signs so far and he is still only 20, baby steps here people baby steps, though his 3.2 ast to 4.6 to's are intolerable, can he get some of those Whiteside/Adams dump off asts with Nurkic please. Im up against 2nd place Yappers this week and I'm preparing for getting swiped after comparing how are teams have done so far, if I win 1-2 categories I'll think of it as a win.

I was pretty furious after seeing the FAAB results come in this week after giving in to a moment of weakness last week letting Derrick Williams go I scrambled to try and get him back this week but held back from breaking the bank and not dropping $40 on him, with only a $28 bid that got crushed by HateUsCauseTheyAnus $37 bid. Chilled out by watching some EMBIIIID highlights, hard to stay mad for long when you have some one who looks like Hakeem 2.0 with threes for $11 hahaha.

I almost had a few trades occur this past week but the timing never lined up perfectly to get a deal done and as the week went on my opinion on two of the guys on my roster changed. These being Wiggins, partially as a result of my lack of sf depth (starts looking at wings available in the 2017 draft) and Kilpatrick having elevated himself on my team pecking order. I've been a massive Canadian Homer and fan of Wiggins ($38) potential since seeing his highschool footage years ago but he's been a massive pain since I traded Butler($17) and Hayward($22) for him and Clarkson($1). That empty scoring with no threes and no supporting stats for his cost had been making it hard for me to keep him despite his young age of 21. I was starting to think the best he could become is what Derozan is doing right now but that three point shot is coming along nicely averaging 1.9 so far this year from .7 last year with his fg% having gone up still and in his last 4 games he's 5reb and 3.5 ast with all reports of Thibs being all in on him. My advice for anyone in keeper leagues is to see if any of his owners are still frustrated and haven't bought in yet because I think he's turning the corner.

Kilpatrick ($1) has gotten himself promoted off my trading block with his play this year. I grabbed him off the wire last year because I traded away Bojan($1) with Ryan Anderson ($14) for Embiid and I felt that the Nets were so terrible on the wing with no chance of getting better there anytime soon why not replace Bojan with there high scoring d-league pickup. I kept Kilpatrick going into the season thinking he would play well enough I could flip him for someone who would be cheap and be a more permanent fit on the team and had been shopping Kilpatrick alot before the draft this year and had him on my block after that. Turns out Kilpatrick has ended up turning into the kind of player I was hoping to buy low on with him as the bait. 1.8/15/2.5/1.9/1.4 with great ft% at solid volume at $1 is a massive asset in a league this deep. He's done this in only 27 min a game this year he's gained pg eligibility thanks to Lin's injury, the Nets look like they have no one that can threaten his role on the wing now or anyone coming soon and at age 26 with only 44 nba games under his belt there's room for growth here. So he's earned himself a nice little promotion to my teams core to pair up with Clarkson to form the very safe(both proven bench scorers now), very productive and very cheap (combined $2) shooting guard/backup pg tandem.

13
Hoopus Alleyoopus
11-16-0
Waiver Adds Past Week:
FAAB Remaining:
$88
Tarik Black LAL – PF,C $6
14
Pete Nice – Razzball
10-17-0
Waiver Adds Past Week:
FAAB Remaining:
$100
n/a
15
Heat Apologist
10-17-0
Waiver Adds Past Week:
FAAB Remaining:
$76
n/a
Another week, another glimpse at my team's potential. A 3-6 loss to a mid-week fortified Slim leaves we questioning my season in week 4. While I would have won versus most other teams this week (not fact checked), I managed to only win FT%, assists, and TO. This was supposed to be the week I get my full team back and see what we could do. Collison started slow but ended with a solid, full minutes game. Olynyk has been fantastic in his first few games back. And then there was Parsons. Not the strongest first three games, though the last one showed a little of what is to come with his sexy combination of 3ptm/ST/BLK. I can only believe we are 1-2 weeks away from seeing what Parsons will be this year.

I What I did see this week from my team is potential. Jimmy butler looks like the alpha in Chicago and is also their best point guard. Popcorn stats will be popping. Tyus Jones showed what could be if unleashed, with a 18:5 assist/TO ratio in essentially two games. He needs a trade so badly. Chriss put up 15 shots (making 7) in just 18 minutes on Saturday. He's gonna be fun to watch in the second half of the year. But the player I'm most excited about is Norm Powell. In a spot start for the still-hobbled Demarre, he went .400/1.000/3/19/5/2/1/0/0. Yes, please. At this point he is better than Carroll. Hopefully, the Raptors agree with me before too long.

I put in a couple token bids this week, not really expecting to get either player. Now that D-league has started, I can start scouting there. Hopefully if the next whiteside comes up, I won't lose him to waiver priority again.

16
The Nature Boy
10-17-0
Waiver Adds Past Week:
FAAB Remaining:
$100
n/a
17
Kap's Team
9-17-1
Waiver Adds Past Week:
FAAB Remaining:
$100
Mike Dunleavy Cle – SG,SF $0
18
HateUsCauseTheyAnus
9-17-1
Waiver Adds Past Week:
FAAB Remaining:
$43
Derrick Williams Mia – SF,PF $37
This past week, I lost 3-6 to The Chosen Ones. I lost FG% by 0.0003. That is rather irksome, after leading all week. On the plus side, Bjelica is looking like a great value, and my team should be competitive when I get Lin back. I also added Derrick Williams off the wire this week, for a solid chunk of faab. The upside is always too tantalizing for me, and it looks like he has a solid shot at starting for the heat. My first waiver priority was for Willy Hernangomez, but apparently, Slim likes young Euro studs slightly more than I do.

At this point, I'm debating a possible rebuild around my core of Hood, Jaylen, Capela, and most likely Knight. If the contenders are interested in Lamarcus, Carmelo, Wade, Bogut, etc. then let me know! I may also be willing to trade some young blood, if it helps me into contention, so I'm down to trade either way!

19
Cigar Smoking Monkey
8-19-0
Waiver Adds Past Week:
FAAB Remaining:
$100
n/a
20
I Ain't No Jok(ic)
7-20-0
Waiver Adds Past Week:
FAAB Remaining:
$94
n/a
It's sort of hard to believe, but it's getting dangerously close to being time to pull the plug on this season. I'm a little at a loss for words here. There was so much hope going into the year, but I'm now in dead last and frankly my team deserves it. Other than Paul George (who of course hurt his ankle and is currently injured), Jonas Valanciunas (who was previously injured), Aaron Gordon (who's no longer starting) and DeMar DeRozan (who is playing awesome, but with my luck will get injured), I have not a single player in the top 150! That's count em, 4 guys in the top 150 by Yahoo's measure. Even in a 20 team league I should have like 7 or 8. According to their own pre-ranks I had 9 guys in the top 85 going into the season. Sigh.

So last week was a 2-7 loss to a team, despite having KAT and Giannis, I really feel I should be able to beat. Let's be honest though, other than FG% and TO I wasn't even close to winning any other categories besides points where I was still 33 back. That was really the closest I came. Sad.

If things don't start to turn around quick, I'm gonna have to start looking to next year. We're only 3 weeks in and I'm already 9 games out of the last playoff spot, with 14 teams to leapfrog in order to get it. Another massive loss and that could easily be 15 games out. I still like my team, but this just isn't going well this year.

Guys that I may have to start considering my options on are some big names like Victor Oladipo, Paul George, Jonas Valanciunas and DeMar DeRozan. As well as lesser guys like Carrol, Mozgov, Casspi, WCS, and Livingston. If I get to that point then freeing up some salary cap space will be a bit of a priority for me, as well as getting some upside youth who haven't yet proven they can do it.

What a horrible start to the season that I've been looking forward to from the day last season ended. Damn.