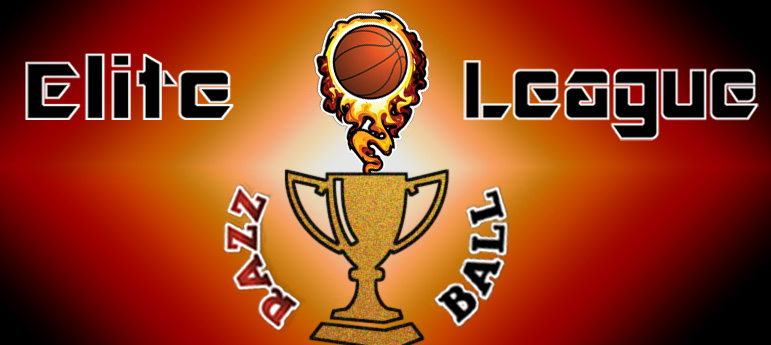 Two weeks are now in the books (TWO WEEKS!), with Scurry to the Left and Yappers tied at the top with strong 15-3 records.  Yappers, the 2014-15 winner, is trying to get back into the golden jersey glory land, while Scurry is on a mission to be a contender.  Meanwhile, our defending champ I Ain't No Jok(ic) is pulling a Carolina Panthers, and off to a rough 5-13 start.  Just takes a bye week to regroup!
It's been exciting to see an aggressive waiver wire the past few weeks, as owners are ponying up for some fresh blood.  Can't afford to FAAB hoard in these parts!  So if you play in deeper leagues, check out who was added this week in the REL to give you some thin-wire salvation.  I'm suddenly a fan of DFS for example!  Here's how week two in the 2016-17 REL went down: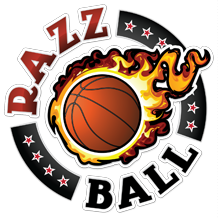 RAZZBALL ELITE LEAGUE STANDINGS
League Link
1
Scurry to the Left
15-3-0
Waiver Adds Past Week:
FAAB Remaining:
$100
n/a
2
Yappers
15-3-0
Waiver Adds Past Week:
FAAB Remaining:
$61
Raymond Felton LAC – PG,SG $1
Good news: we are in second place. Yaaay! But if we look beneath the surface and look at how we compare with the rest of the league in the various categories, we are really a borderline contender. Also, we have no major injury issues to date, which is luck that is not sustainable. This week will be a true test as we face perennial contender Martyball.

After spending $38 of FAAB last week, I imposed a cap of $5 for my bids for the Ezeli injury replacement. Thus we narrowly missed our desired target of Montrezi Harrell amongst others. The first player we had a hit on was Raymond Felton at $1, who was near the top of my many $1 bids. Whether he lasts the season for Yappers is debatable, but for now I am fine with him and his 17-18 mpg in the Clippers second unit as a stopgap injury replacement.

3
JB Gilpin – Razzball
13-5-0
Waiver Adds Past Week:
FAAB Remaining:
$90
Dorian Finney-Smith Dal – PF $4
 Woooo, nice strong week with a 7-2 victory from yours truly, as I'm hopefully plowing ahead to a contending playoff run.  Rough week on the injury front though, as losing Jae Crowder and Dirk Nowitzki for a matchup against a big man-heavy team is no bueno.  Luckily Crowder doesn't sound too far off, and old man Dirk might only be a week as well.  But everything else is going pretty swimmingly and how I was [sorta] envisioning.

The big surprise thus far has been somehow winning FG% the first two weeks.  If you didn't catch it in my daily notes, my opp had Emmanuel Mudiay, who chucked up 24 Pts in the first quarter shooting 9-10 FG, and briefly swung FG% Sunday evening.  But then he cooled off and D'Angelo Russell was D'Angelo Russell for him.  Whew!  My .451 FG% is actually middle of the pack thus far, so I'll take it.  I thought it was my FG% that Westbrook would tank as my big offseason acquisition, but turns out I can't absorb his TO!  I'm second-to-last in TO, and I even benched guys at the end of week 1.  Yuck.  Thankfully, I love being a FT% dominant team, shooting a high-volume 86.4% this week.  Nothing grinds my gears like a FT battle going into Sunday and your worthless players start missing their freebies.

I still think I can be competitive in most cats, except blocks are looking predictably putrid with Greg Monroe still cockblocking my Henson/Plumlee combo.  I managed 22 swats this week, but 6 were from Aron Baynes, and no other player had more than 2.  Ouch.

With that said, I get to play another FT-punt horde of 7-footers this week!  Yay!  I'm up against Hard-N-Tha-Paint, and I'm guessing I'll lose FG%, BLK and TO right off the bat.  I should nab FT% (definitely that one), 3PTM, PTS, STL, and AST.  And despite my lack of swats, I'm second in the league in REB to only Hard-N, so that could be close.  Of course anything can happen, but hopefully I can indeed nab that cat and go 6-3.  Hopefully my add of Dorian Finney-Smith can provide that extra length and UMMPPFF for a few more boards, after overtaking Justin Anderson for playing time yesterday.  He's a pretty lame 3-n-D guy, but 32 minutes of 5/3/0/3/1 Sunday night, and I need dem swats!  Playing time might go down the drain once Dirk is back, but since I own Dirk, that works for me.  Let's do this, DFS!

4
Niko-Cola
13-5-0
Waiver Adds Past Week:
FAAB Remaining:
$100
Jordan Farmar Sac – PG $0
5
High as Greg Kite
13-5-0
Waiver Adds Past Week:
FAAB Remaining:
$83
Montrezl Harrell Hou – PF $7
Two weeks down and I'm part of the three-way tie for third. Next two weeks I face Scurry to the Left and Slim, so this will be a good gauge on how I stack up against the top teams.

Couple notes:

– Harden and Whiteside are doing their thing. Curry not so much, but he's still elite even at 80% of last year. 6.9/74.7/24.5/19.1/3.3/2.9 between the big three. Less steals and blocks than I was hoping, but that's all I can really complain about.

– TJ Warren: Looks like holding him the last few years may pay off- averaging almost 22/6 with over 2 steals and 83% from the line. He averaged 25 ppg in the ACC a few years back so there's some historical support for what he's doing, but still…wow. Lucky draw for my squad at $1.

– RoCo: Since opening night, his shooting lines are 0/5, 0/6, 2/9, 1/10. Glad he threw in that 2/9 night to bring up the average! He's still getting run and is chipping in 2.5 steals and a block, but he's gonna lose PT pretty quick if he can't remember how to shoot.

– Montrezl Harrell: He's the guy I was hoping to nab for my $1 budget at the auction, but that didn't end up happening. So when he became available again I felt I had to grab him to see how his situation plays out in Houston. Strong rebounder and contributes some blocks and pts. Logjam with Nene, Capela and Ryno ahead of him (and maybe Montiejunas too soon), but he looked legit when he got run in the preseason and continued that on Friday night (17/10 w 3 blocks). Lottery ticket, double-double type.

– Bobby Portis: Averaged 14.2 ppg/11 rpg in per 36 last year in his age 20 (rookie) season. Now he's not even in the rotation. Maybe he told DWade to stop shooting so much. That's my explanation for why he's not playing.

– Wes Johnson: Non-existent stats despite getting minutes in all but one game. Shooting 30%, two three's on the year and only two steals. I'm gonna give it a little longer, but he's looking not rosterable…

6
Hard-N-Tha-Paint
12-6-0
Waiver Adds Past Week:
FAAB Remaining:
$76
Vince Carter Mem – SG,SF $7
7
Martyball – IFBL
11-6-1
Waiver Adds Past Week:
FAAB Remaining:
$91
n/a
8
Slim – Razzball
9-6-3
Waiver Adds Past Week:
FAAB Remaining:
$96
Joffrey Lauvergne OKC – PF,C $4, Luc Richard Mbah a Moute LAC – SF,PF $0
I almost sold the farm this week after a devastatingly bad Wednesday slate of games and with my multitude of injuries really starting to hold me back, the injuries cost me 1 category last week and 3.5 categories this week, ouch. Fortunately I held strong and am finally getting close to healthy but it did leave me to look at my roster and decide who is "expendable" and who is a part of my core.

The core is the strongest it's ever been, Lillard -26 (age), Reggie -26, Dunn -22 at PG, Gary Harris -22, Richardson -23, and Hayward -26 on the wing and Nurkic -22, Goose -21, Adams -23 down low at a combined total of $167 of $200, so all of $33 worth of "expendable" players. The first thing I have to accept is that my days of drafting top-5 real world draft picks is over, ok I begrudgingly accept it. Next I take a look at my $1 players, Marcus Morris -27 and JaMychal -26 stand out for their minutes and they were my 2 biggest bright spots on that abysmal Wednesday. The only other player getting good minutes is Sergio $2-30, probably not a keeper but pretty tough to trade in that he's a starting PG and playing a bunch of minutes.
With those top players out of the conversation I'm left with Oubre 20-$15, Justin Holiday 27-$1, Dwight Powell 25-$1, Nicholson 26-$4, Nene 33-$1, and Juancho 21-$6. The top 11 guys all have a guaranteed role and minutes when healthy, these bottom 6 do not. Oubre went from preseason standout to Friday DNP, Holiday as their best wing defender is only getting 15ish minutes off the bench, Powell seems to only be playing backup center with Barnes playing more at the 4, Nicholson isn't even getting up to 10 minutes a game anymore, Nene has been solid except for that DNP-rest day and his FT issues, and finally Juancho looks to be moving into the rotation and has looked capable in his limited run but it is extremely limited run. Oubre, Powell, and Juancho are hopefully pieces of my future with the potential of making it into my core, but they will need more minutes for that to happen. Holiday, Nicholson, and Nene are now waiver fodder. Holiday I'm willing to wait on since he has so much upside if they ever gave him minutes, I'm waiting…

I had a few bids up and managed only a few backups since I was unwilling to bid high for Temple and Babbitt. I added Lauvergne for Nene, and MBah Moute for Nicholson. With Ilyasova out of town Lauvergne appears to have a spot in the rotation, and with Nicholson barely playing and with limited upside I figured I might as well go for the guy getting more minutes.

9
No Glove No Love
9-9-0
Waiver Adds Past Week:
FAAB Remaining:
$98
n/a
10
The Chosen Ones
9-9-0
Waiver Adds Past Week:
FAAB Remaining:
$82
Shelvin Mack Uta – PG $11
My first win ever in the REL 6-3! Feels so good!

After pulling up the rear all year last season it's nice to, at least for a day, feel like we might be headed in a positive direction. I have no illusion to my teams strength as I'm still in full rebuild mode but if we could finish somewhere towards the middle it would feel like a real success.

I am a little worried if my drafted players are going to be worth their prices. Baldwin has been OK when he plays so his price tag (13) should be alright and Hill at 6 doesn't need to do a ton to earn his price so OK there but OK is just OK. Jamal Murray (36) and Justin Anderson (24) have been fairly awful to this point. I paid up for both guys and neither has shown much promise to this point. Hopefully Denver trades Barton before the season gets too far along and I get an extended look at Murray.

HateUsBecauseTheyAnus is up this week and while they are sporting a 6-11 record compared to my 9-9 they will be the favorites. Nance getting the concussion last night will hurt me as well. Still I hope to be able to steal a couple of categories and see how we measure up. On to week 3!

11
The Nature Boy
8-10-0
Waiver Adds Past Week:
FAAB Remaining:
$100
n/a
12
Pete Nice – Razzball
7-11-0
Waiver Adds Past Week:
FAAB Remaining:
$100
Jake Layman Por – PF $0
13
Heat Apologist
7-11-0
Waiver Adds Past Week:
FAAB Remaining:
$76
Timothe Luwawu-Cabarrot Phi – SG,SF $3
14
HateUsCauseTheyAnus
6-11-1
Waiver Adds Past Week:
FAAB Remaining:
$80
Luke Babbitt Mia – SF $9
15
Foreign Affairs
6-12-0
Waiver Adds Past Week:
FAAB Remaining:
$72
Isaiah Whitehead Bkn – SG $28, Guerschon Yabusele Bos – PF $0
Well to start off I'm going to have to resist turning this into the weekly recap of Joel EMBIIIID, so this will be my only comments on him for awhile because ohhh man does he look fantastic 18.5/6.3/1.5 with .5/3 defensive stats and 1.5 threes on 48/80 shooting sure the 4.3 to's are terrible but this is all happening in 22 minutes so far and without wing scoring, anyone credible at drawing defenders away from him and it's exciting to think how good he'll be as he gets more experience. He's pretty much the only reason I'm competitive in blocks and beat JB there this week, though shout out to Russell's three blocks that JB mentioned in his daily notes a few days ago.

After thinking about holding off on FAAB this week an injury and Razzball reading got me to take the plunge again and this time I actually got my guys. I was pondering picking up another young pg since my hope that Mudiay and Russell would be you know…point guards and be getting me more than 4.9 and 3.2 asts a game hasn't been working out (thanks for the big game last night though Mudiay I was starting to get worried…here's looking at you Wiggins aka young Derozan 2.0). So after hearing Fridays pod I was reminded that Isaiah Whitehead exists and would be an excellent pickup to see what he does since, and if i've learned anything from last year its that you have to be proactive with picking up players in this league since rarely does a player breakout that is still on the wire. Didn't feel bad dropping Glenn Robinson III for him since he looks pretty buried in Indiana right now, I put up $20 at first which would have been enough with the second bid at $18 but after getting beat out on James Ennis I felt that if I went $28 I should be able to get him for certain. Bozic's Dynasty Deep Dive column convinced me that since I already have Ante as a stash I should pick up the Celtics other stash Guerschon Yabusele, yahoo had him available as well so I tossed in a 0 bid figuring no one else would be thinking about him right now and dropped Derrick Williams who I am massively disappointed with…screw you Luke Babbitt. And I don't lose anything with Yabusele playing in China since Williams hasn't played all season so no lose of production there.

Went 2-7 against JB with wins in blks and to's like I expected, a poor week shooting from Wiggins in particular killed me in fg% this week which I think if he had repeated week 1 I would have had a chance there. So I'm 6-12 going into week three and the schedule gods are favoring me since I go up against Cigar Smoking Monkey this week and he's a rebuilding team with a few injuries. I would have gone 7-2 against him this week so looking at the schedule I'm thinking our teams will both put up repeat stats giving me a 7-2 win with obvious loses in fg% and to's. I hope things go that way since it will put me at 13-14 going into week 4 which is a nice place to be at that point with so many long term prospects on this roster.

16
Hardenoutherr4apimp
4-12-2
Waiver Adds Past Week:
FAAB Remaining:
$100
n/a
17
Cigar Smoking Monkey
5-13-0
Waiver Adds Past Week:
FAAB Remaining:
$100
n/a
18
Hoopus Alleyoopus
5-13-0
Waiver Adds Past Week:
FAAB Remaining:
$94
Garrett Temple Sac – PG,SG $6
19
I Ain't No Jok(ic)
5-13-0
Waiver Adds Past Week:
FAAB Remaining:
$94
Michael Beasley Mil – SF,PF $1
That was quite the disappointing week. I didn't even want to look at the total stats from my match-up. Though after a quick glance I see that I lost by 3 assists and 4 steals, so a 4-5 loss (rather than 2-7) was within reach, woohoo! Of course despite all the injuries and other things I'll get to in a moment, the games played was almost even in this matchup. The quality of players that I'm missing is just about as big as the quantity at this point. On top of missing Noel, Middleton, and Evans the whole week I also lost Jonas to a knee injury, had Mozgov miss a game with injury, had Casspi miss two games with illness, and had George get kicked out of a game. I did get Malik Beasley in two games for a total of 7 minutes, and Papa G played 6 minutes of garbage time, more on him later. Unfortunately Dave Joerger can't decide if he wants to bench WCS completely, play him 10 minutes, or put him out there for 25. Willie isn't helping his cause by playing much worse than he did last year where he showed tons of promise in the second half. I'm sure he'll get back there, but the wait isn't gonna be fun for me as a team that's supposed to be competing. Mike Malone is proving that Nilola Jokic's low minutes last year were not a fluke as he's somehow given him 23 or less minutes in all but 1 game. Hell, even Jusuf Nurkic got just 13 minutes the other day for some reason. Mike "Skiles" Malone.

On top of the DNP-CDs, injuries, sporadic minutes, and illnesses from over half my team, there was also complete and total ineffectiveness. Oladipo is currently ranked at 196 by Yahoo, which is right beside DeMarre Carroll at 194. Carroll has been a disappointment but, how Oladipo can look this bad is beyond me. I mean, this is with him actually shooting 49% last week. I can see my new pet peeve this season is going to be staggering minutes. As in why in the world isn't OKC staggering the minutes of Oladipo and Westbrook more? Have Oladipo out there for the 15-20 minutes that Westbrook isn't, and then have them play together for the other 15-20 minutes. While we're on it, I know the Jokic / Nurkic front court is a nice idea that may work but, why isn't one of them out there at all times manning the center spot? I'm dumbfounded when I watch them run someone else out at center when they have 2 stud young centers. Currently they play almost all their minutes together and then one or both come out. I don't get it. Jokic at the 4 is working about as well as Noel at the 4 did with Okafor at the 5 when Philly tried that experiment.

Just about the only guys meeting expectations this season so far are Paul George, DeMar Derozan, and Tim Hardaway. That's it. That is the sum-total of guys on my team that are even close to their expectations so far. Somehow, with essentially the same group of young up and coming players that won the REL title last year, this team is currently in……19th place. 19th place! WTF. As such Papa G had to go for someone that may play more than 6 minutes a week. I hate to do it but if I don't do something now this is gonna be completely out of hand soon. In comes another Beasley, this one being Michael. I'm not expecting the world, but I'm hoping for around 20 productive minutes a night. With the opportunity for more if things break right, though I'm not sure why I'd expect that to happen at this point. I'll give notice to the other Beasley that though I love you, I may have to move you. Same goes to you WCS since Joerger seems to want to play Koufos 20+ minutes for some reason. At some point Sacramento is going to trade Cousins and actually rebuild. I can feel it just like I can feel that at some point Philly is gonna trade Noel. The only question is can I wait that long…[/salt]

20
Kap's Team
4-13-1
Waiver Adds Past Week:
FAAB Remaining:
$100
Corey Brewer Hou – SG,SF $0
 For a team that's rebuilding, I had a pretty good week. Lost by 6 rebounds and tied in blocks. So the 5-3 loss could have been even closer. Either way, I'm looking towards next year.

Tomas Satoransky

has passed

Trey Burke

on the depth chart in DC and Malcom Delaney has been solid as

Dennis Schroder

's backup for the Hawks. With

Ben Simmons

stashed on the DL, I picked up  Corey Brewer, who I think will be a decent source of threes and steals off the bench in the high powered Rockets offense.