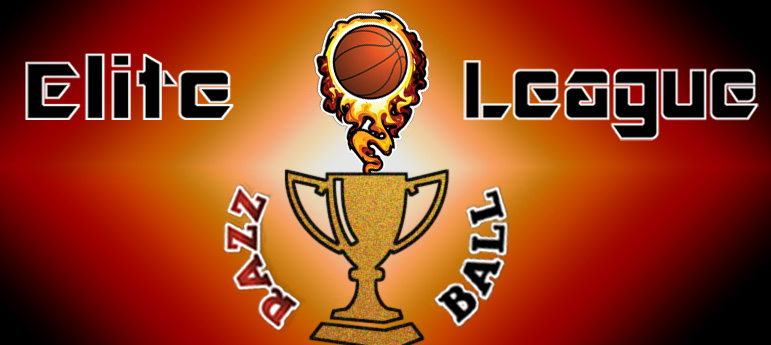 Well, sing me a song Mr. Emo man, because I am a crier!  My dominant regular season turned out to be like the Warriors, and not worth a heaping pile of nada.  Wait, that was a weird double negative…
Absolutely monstrous wins from the #4 and #6 seeds, blasting the #1 and #2 bye week teams into oblivion in 8-1 beatdowns.  I have more loose bodies blown to bits in my knee than Chandler Parsons!  Good luck to both High as Greg Kite and Hard-N-Tha-Paint in the finals!  Yet another season that will crown a new winner.  Here's how the semis wrapped up in week 21 in the REL, plus a preview of this week's Finals for week 22:
Semi-Finals:
4th seed Hard-N-Tha-Paint DEF ( [edited for content] ) 3rd seed JB Gilpin – Razzball

JB Gilpin – Razzball: Hah, I had to redact that score.  I got just flat out abused.  5 games from the Clippers just spelled doom, and my most important OKC guys had only 3 games.  I maybe should've looked at making trades to get more games, plus OKC got blown out one of those games, so it was more like 2.5 games…  Yikes.
Not that it would have made a difference, but my team somehow shot only 70.6% from the FT line, and I don't think I was below 77% all year.  I almost always was 80%+, and a league best 81.4% on the season.  My opp was 72.7% on the season, and even with 5 games from DeAndre Jordan, got a 83.5% FT%.  It's just unreal.  Losses by 7 treys and 7 steals were close, but the depth of my opp was gonna be too much, even in a fairly scheduled week.  From my horrific showing on Tuesday, I knew it was going to be a week where just everything went wrong.
Both the 4 and 6 seeds made several win-now trades, while I didn't do enough to really make that go-for-it push.  At least I have my core for next year, and maybe I'm learn that having a core for the following season isn't worth the pain of not even making the finals.  Time to sing some blues.  And by blues, I mean whine to some emo music.  Wahhhhhhhh!
6th seed High as Greg Kite DEF (8-1-0) 2nd seed Scurry to the Left
High as Greg Kite: Alas, the finals. Last week's semifinal victory over the Kevin Durant-less Scurry to the Left leaves me one step from Razzball glory and all the fame and fortune that comes along with it. Wait, we do get both fame and fortune if we win this thing, right? Unfortunately, a very large roadblock stands between me and hoisting the hardware- and that would be my opponent in the final round, Hard-N-Tha-Paint.
Comparing results from last week, it seems I have my work cut out for me, as Hard-N-The-Paint would have easily defeated me 8-1, just as he did to JB in their semifinal matchup. However, I do have some things going in my favor this week on the scheduling front, as every player on my roster has a 4-game week– while several of his key guys (including CP3, Jordan, Horford and McCollum) all have three-game weeks. While that may seem like a huge advantage on its face, Hard-N-Tha-Paint actually is scheduled for more games-played than me, as I'll be sitting a lot of guys with full rosters on Wednesday, Friday and Sunday.
Battle For The Golden Jersey:
4th seed Hard-N-Tha-Paint vs. 6th seed High as Greg Kite
High as Greg Kite: Some notes on my squad heading into the week:
– While I had made it through most of the year free of the injury bug, Murphy's Law (or maybe just common sense) dictated Ryan Anderson would eventually get hurt, and of course it happens for the finals, as he rolls his ankle and is out for a couple of weeks. Definitely gonna miss the 3s, boards and FT%. I was able to replace him with Jodi Meeks off the waiver wire, but that's more of a desperation play to backfill some of the 3s than anything. He's scored double-digits with 3 threes in each of his last two, so maybe he can give me that best-case.
– My white whale, Jahlil Okafor, banged his knee and is looking spotty for this upcoming week as well. While reports seem to indicate the Sixers are being cautious, I have to think their best play at this point is to give Jah some minutes to try and boost his already-diminished trade value. He's obviously not a fit going-forward, and Holmes is just outplaying him at this point…but losing is the best thing the Sixers can do, right? So put Jah out there, let him get 18/6 over the last three weeks and try to swap him out in the offseason for nickels on the dollar to someone looking for a scoring big. In the 20-team format, an empty roster spot can kill you, so Okafor sitting for the week could be a difference maker.
– LBJ has a four-game week, with back-to-back games on Thursday/Friday- the DNP looms large. His last day off was only four games ago, though, and with the Cavs now tied with the Cs for first in the Eastern Conference, maybe he avoids the DNP. Getting four games out of LeBron could give me a chance at taking assists, which I think is a swing category with Paul limited to three games as well.
– Bojan Bogdanovic suddenly had a back issue pop up, as he missed his game on Saturday. He's been a huge role player this year for my squad, with double-digit points in 11 of his past 12 games. Hopefully the DNP was more of a one-time maintenance issue than something bigger.
– Which Ibaka will I get this week? A few weeks back, it looked like Iblocka was back, with multiple swats in five straight. However, in his past three games he hasn't had more than one per. If him and Whiteside can bring it with the blocks this week, maybe I have a shot to take the category, but it's a long-shot with Jordan and Turner on the other side. Also, not getting suspended this week would be helpful.
– D-Rose had a scare with his foot last week, but played 35 minutes on Saturday after missing his previous game. Assists and points should be close categories given the schedule, so four games out of Rose would be big. Side-note, there's talk of the Knicks signing him to a long-term deal, with discussion he's "buying into the triangle". How completely incompetent can you be? If they have half a brain, the Knicks should realize they narrowly escaped disaster with that whole desertion thing mid-season, and move on. Isn't fantasy fun where you get to cheer for players you absolutely loathe?
– Major props to Hassan Whiteside playing through the pain last week, despite 13 stiches on his hand from an errant swat attempt. From his lax on-court style, I would have pegged him as soft, but actions speak louder than words, and playing through the pain is an attribute of all the greats. Seems to have some type of injury every day, but with the Heat contending for spot in the postseason, he keeps chugging along. Goes without saying I don't stand a chance in boards or blocks if he doesn't play…
– Steph Curry has played like his 2016-self over the past few games, averaging five triples, five steals and eleven assists. Three big real-life games for the Warriors this week, with two against Harden and the Rockets, and another against the Spurs. Those Curry-Harden matchups are must-watch TV, and the added fantasy-relevance means I'm staying up past my bedtime this week.
Best of luck to my opponent and let's hope this comes down to some fun game-watching on Sunday!