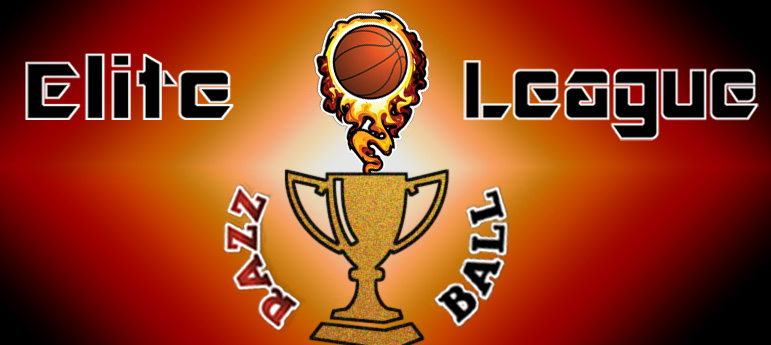 The push for the Gold Jersey continues!
In the 16-17 Civil War battle between Slim and I, your's truly emerged as the victor!  I wouldn't be pimping it so hard if he didn't knock me out of the playoffs last year with his BS .001% win…
Anyway, it seems our top five are pretty much cemented in place for playoffs berths, but look out for the battle for that number #6 seed!  Anus making a few win-now trades is going balls out for a miracle run, but maybe we have a Cinderella story happening!  C'mon Butler!  Then, ya never know, Adam might get a chance to coach the Celtics!
Here's how week sixteen in the 2016-17 REL went down, and how we're looking heading into the 14-day, ASB week 17: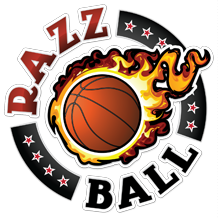 RAZZBALL ELITE LEAGUE STANDINGS
League Link
1
JB Gilpin – Razzball
102-40-2
Waiver Adds Past Week:
FAAB Remaining:
$34
n/a
 The dream season continues, as this is obviously the fastest I've ever gotten to 100 wins.  Really encouraging to get 6-3 wins over two top end teams the past 2 weeks, dispensing of that pesky Slim in a nice dubbyah.

Pretty much what you'd expect from my build at this point – great FT%, tough to catch in 3s/points, and staying competitive everywhere else.  Slim made a nice push in steals on Sunday, and likely had a down week in blocks, but thankfully I was able to nab those D stats.  Tough to have 138 dimes come up short, but Rubio gave Slim 43 and he owns a nice bunch of PG.  Man, Russell Westbrook and James Johnson combined for 38 TO in only 7 combined games!!!  Not that I'm complaining, JJ has been a revelation and obviously Westbrook is a big reason I'm here…  But just cut the turnovers in half, and I could be a 9-cat competitor!

I don't have any drops, so all quiet on the wire, and my vets are eagerly looking forward to this much-needed ASB.  After surviving virtually all injury issues except Dirk being old early on and Kawhi with that hand thing, stuff is starting to crop up in my old guys.  Kevin Love has been already ruled out for tomorrow with a knee issue and hopefully the MRI didn't reveal anything.  Tyson Chandler picked up a kankle – I'd bet he's out until after the break.  Jae Crowder has a family issue – obviously I hope he takes all the time he needs…  And of course Evan Turner broke his hand earlier last week.  As long as Love is OK and can return post-ASB, I think I'll be OK.  Thankfully the ASB week is a 2-week matchup, or else I might really struggle for this week.  But spread over 2 weeks, I think my depth can hang in there and I hopefully get healthy by week 2 to keep the good times rolling.  Still haven't lost a week this year!

2
Yappers
97-45-2
Waiver Adds Past Week:
FAAB Remaining:
$19
n/a
3
Scurry to the Left
96-47-1
Waiver Adds Past Week:
FAAB Remaining:
$93
n/a
4
Hard-N-Tha-Paint
92-49-3
Waiver Adds Past Week:
FAAB Remaining:
$5
n/a
5
Slim – Razzball
90-50-4
Waiver Adds Past Week:
FAAB Remaining:
$38
Dante Cunningham NO – SF,PF $3, Randy Foye Bkn – PG,SG $1
6
HateUsCauseTheyAnus
82-59-3
Waiver Adds Past Week:
FAAB Remaining:
$0
Lance Stephenson Min – SG,SF $0
Ladies and Gentleman! I am in the playoffs! With a massive 7-2 win over Martyball, my squad is now the top dog in a three way tie for the sixth seed. At 19.5 games out, it seems unlikely, that I can move up anymore, since Slim is only 11 games out in the 5 seed. From now on, I'll be trying to play keep away with the 3 other teams that are still in range. It's gonna be an exciting stretch! This morning I was delighted to find out that my waiver claim for Lance Stephenson went through for no faab money. I was slightly surprised, given the absence of Lavine on the T-Wolves. With that move, the dead weight that is Mozgov, dropped off the team, and now I just have to cope with injuries to Zaza, Lin, Bogut, and Thad… The good news is, my squad should be up and running at full strength, after the All-Star break!

Good luck on the rest of the season everyone!

P.S. I want to express my deep appreciation to T.J. McConnell, for bringing me this far! Dapper Dan for lyfe!

7
High as Greg Kite
82-59-3
Waiver Adds Past Week:
FAAB Remaining:
$9
n/a
Not the type of three-way I was hoping for… three of us (Martyball, Hate Us Cause They Anus) look to cling onto the last coveted berth in the REL playoffs. With a few weeks left to go in the regular season, I need to self-assess and figure out whether I have any shot of winning this thing, and whether I should be a buyer or seller at the deadline.

So, I took a look at the top 8 teams, and checked out the roto score for the year if this were a roto league- obviously not the most accurate indicator (it ignores recency, injury concerns and H2H strategy), but its an indicator none-the-less. I found four teams in the top tier, with JB possibly in his own tier at this point (JB (48), Slim (45), Hard N Tha Paint (44), Yappers (43). Then Scurry at 39, and the three teams competing for the sixth seed at the bottom, with yours truly, High as Greg Kite, in last place at 33. The standings hold pretty true as an indicator of overall strength (no super-fluky win/loss records) and I'm significantly worse than the top-tier teams.

That being said, I'm still optimistic my team can be better than they are playing if a couple of things play out right:
– Jahlil Okafor: Waste of space on my team right now, but I have to think pretty much any trade gives him in big boost in value. I stand by my statement that he's one of the most talented post players in the NBA (coaching would be nice for utilize and refine those skills), and anyone that puts up 17/7 in their age 19 season has ability to turn into a low-20s scorer. While the defense is real-life horrible, his blocks have improved on a per-36 basis. His FT% has regressed, but a 10/11 night last week from the stripe is encouraging. Maybe my Karl Malone comparisons were a bit premature, but only time will tell. I think the guy's too talented on the offensive end to sit. Get him the right coach and situation, and he's capable of top 50 value (which was where he was arguably trending toward at the beginning of this season).

– Jarrett Jack: You're killing me, Smalls. First I keep him ($1) only to find out he's been cut during the REL draft. He was IR eligible, so he sat there for a couple of months. Then for some reason, Yahoo decided he was healthy and he's taken up a valuable active roster spot since that time. In the beginning of January, he indicated he was holding a tryout for teams. What happened to that tryout? Did no one show up? Waahhhhhhhhhh nobody showed up to my tryout! LeBron has been openly pining for a PG, and now Jack is rumored to possibly go to Houston as well. If he lands somewhere, I think he gives me a shot at 3-5 assists/game (which could get me to compete in the category a little better). If he doesn't land anywhere, then I really played my hand wrong.

– Brandon Jennings: In his last 8 games, has four games of 10+ assists, and 4 games of 5 or less assists. He played a couple of 40+ minute games a few weeks back, and in those games he went 18/3/11/1/0 w/4 threes, 6/3/10/5/0 and 23/5/10/2/0 w/ 6 threes. On one hand, the Knicks are completely self-destructing and as a C's fan I'm sitting back with a smug look on my face. So Derrick Rose flies off his rocker one more time and Jennings is at 40+ minutes the rest of the year. On the other hand, I can see this playing out with Jennings running his mouth at the wrong time and being the guy he was in the beginning of the year (ie a not very good one getting spotty minutes off the bench).

Even if these things go right, I'm still just a lower-tier playoff team. The super-teams that have been built via an active trade market I'm not very active in makes it difficult to compete. One of those reasons I don't compete is that I'm not very good with the email thing, and don't put the time in to trade, but another reason is I over-value my keepers and can't get any traction going back and forth with trade offers.

So, here's where I'm at. I'm willing to trade Whiteside ($1) if I can get the right package back for him to compete this year.

I'm also willing to trade Curry ($70) to a contender for the right package back which makes me better in future years.

8
Martyball – IFBL
82-59-3
Waiver Adds Past Week:
FAAB Remaining:
$45
n/a
9
Niko-Cola
79-64-1
Waiver Adds Past Week:
FAAB Remaining:
$61
Derrick Jones Jr. Pho – SF $0
10
No Glove No Love
72-64-8
Waiver Adds Past Week:
FAAB Remaining:
$45
n/a
11
Heat Apologist
69-75-0
Waiver Adds Past Week:
FAAB Remaining:
$40
Georgios Papagiannis Sac – C $3
12
The Chosen Ones
63-76-5
Waiver Adds Past Week:
FAAB Remaining:
$4
n/a
13
I Ain't No Jok(ic)
61-82-1
Waiver Adds Past Week:
FAAB Remaining:
$41
n/a
14
Hoopus Alleyoopus
61-82-1
Waiver Adds Past Week:
FAAB Remaining:
$65
n/a
15
Kap's Team
59-82-3
Waiver Adds Past Week:
FAAB Remaining:
$89
n/a
16
Foreign Affairs
50-93-1
Waiver Adds Past Week:
FAAB Remaining:
$4
n/a
17
Hardenoutherr4apimp
46-94-4
Waiver Adds Past Week:
FAAB Remaining:
$100
n/a
18
Pete Nice – Razzball
45-96-3
Waiver Adds Past Week:
FAAB Remaining:
$80
n/a
19
The Nature Boy
45-97-2
Waiver Adds Past Week:
FAAB Remaining:
$100
n/a
20
Cigar Smoking Monkey
42-102-0
Waiver Adds Past Week:
FAAB Remaining:
$100
n/a