As we prepare for the 2016-17 Fantasy Basketball Season, I'll be taking a look at each NBA team with their major adds and drops to see if we can pan for any surprise rotational gold.  This open is especially witty for the Nuggets…  We'll be counting down from worst NBA regular season to the best, mainly because I'm still figuring out how to rank the Warriors…
Washington Wizards (41-41)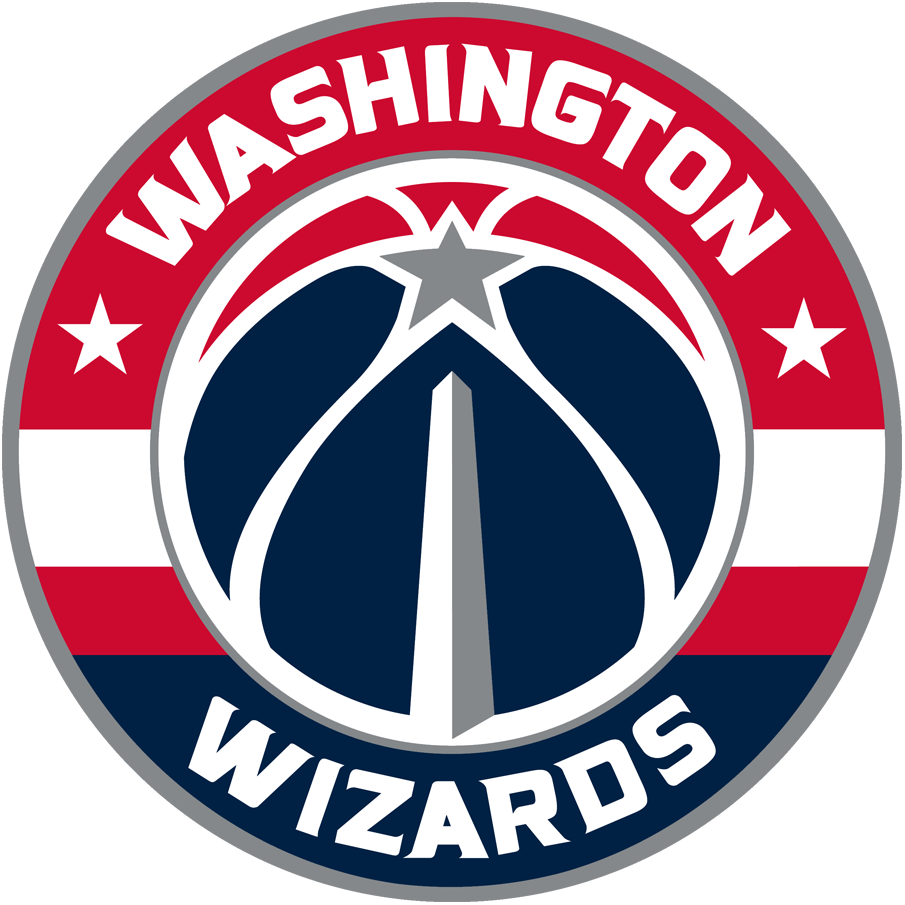 Key Acquisitions:
F Andrew Nicholson
Key Losses:
C Nene
G Ramon Sessions
G Gary Neal
Whhhhhhhhhhit MAN!
You have to say "Whhhhhitman!" like you're almost about to whistle.  Whhhhhhhhit!  Hah, anyway, the Wiz were one of the most disappointing teams in the NBA last year, after being a tough out in the East in 14-15.  Head coach Randy Whitman got the axe, they brought in a good replacement in Scotty Brooks, but didn't really change too much of their roster.  Kieff didn't give them the spark they were looking for in a deadline deal, but maybe with a full offseason training with the team (and hopefully only getting detailed for a ton of weed at Philly's airport will be his only off-the-court distraction), he can return to his peak Suns days.  Other than that, it's really your same Wiz regulars with a re-vamped second unit.  Here's how the Wizards roster is taking shape for the season:
PG – Projected Starter – John Wall
There sounded like there was a little concern over Wall's knee procedures in the offseason, but he recently put those fears to bed by going 8/3/4/1/0 in 16 minutes last Monday.  He played without a knee brace and looked fine, so I think we can expect a typical Wall season.  The metrics hate him more than his true value since he doesn't 3s like some of the other top-tier PG, but we all know you can easily make those up… ThrAGNOF!
Key Reserves – Trey Burke
Burke's a pretty good fit as a backup to Wall as a floor spacer/perimeter shooter to give their second unit a different look.  Despite the offseason surgeries, Wall has been very durable the past 3 seasons playing 36+ MPG, so unfortunately there's not enough run for Burke to hold any fantasy value, even in the deepest of leagues.
SG – Projected Starter – Bradley Beal
What do you get after missed time after missed time with stress reactions in your leg?!  A max deal of course!  But of all the teams to sign Beal, this is obviously a signing where you have to feel a lot safer with him than if he went somewhere else.  The Wiz medical staff know him better than any other's, so it inspires a little confidence.  Scott Brooks has been able to manage teammates with issues before, so I think Beal can take that next step forward this season next to Wall, and for the first time I'm ranking him pretty favorably.
Key Reserves – Marcus Thornton, Tomas Satoransky
If the Bayou Bomber is going be bombing anything, it will be bombing the bench ala LeBron.  Hey oh!  He got signed for a super cheap deal, so if he's not banging treys in his limited run or just playing blah, he could get quickly axed.  Then to the rookie that's gotten a lot of buzz – Mr. Satoransky.  He's got hops and has played some point this preseason, but the only way I see him getting minutes is if Thornton is hurt or gone.  I think they want Burke backing up Wall, leaving only SG minutes left.
SF – Projected Starter – Otto Porter
I don't think I'll be getting around to my "with/withOUT" series I was hoping to do this year, and I meant to get some research done before this article, but alas I'm lazy!  So I haven't fact-checking this, it's all anecdotal, but it felt like by far the best stretches for Porter last year were when Beal was hurt.  He's got a ridiculously metrics-friendly game with good %s and absolutely no TO, but it's just sooooooo low volume when the Wiz are at full strength.  I'm likely passing on him at current ADPs in the late-mid-rounds.
Key Reserves – Kelly Oubre, Jarell Eddie
Mmmmmmmm, Oubre!  Oubre is mi hombre!  I've been talking up Oubre ever since prepping for the 2015 draft, and the love has only grown from there.  He had some major flashes in Summer League last year, then was AWESOME in Summer Ball this year.
Getting steals, scoring in traffic, and made the Summer League Second Team.  Other than mayyyyybe Mahinmi, I think Oubre leads the reserves in minutes, and his high-motor on both ends of the floor can turn him into a great sixth man.  All this raving aside, he's still a 3-n-D guy that isn't going to get enough run to nab in redraft, so he's only a deep league option right now.  Eddie is barely going to play, but felt like he should get a quick mention here.
PF – Projected Starter – Markieff Morris
It's tough to feel very confident in Kieff bouncing back, but he did just turn 27, and despite all the off-the-court turmoil (which I mentioned a little snippet of in the open there), he was a solid player in Phoenix before they backstabbed the Morri' twins by trading Marcus.  Then the Suns got a ton worse with their personnel, and finally he got dealt and was a little better last year after getting to DC.  It certainly looks like he will get a 30+ MPG starting role, but Scott Brooks keeps calling Porter "a stretch-4", so maybe they actually give Oubre a shot to start at the 3 and Porter at the 4.  There's still enough risk vs. reward for me to have Kieff right around 100 in my ranks.
Key Reserves – Andrew Nicholson
Ol' Saint Nich has always had a little bit of a funky jumper, and has shown a few brief glimpses, but meh.  He got a nice 4/yr $26 million deal for a guy who will never be an ideal starter, but in today's expanding-cap NBA, it's a clear backup deal.  Mayyyybe Jason Smith plays a little 4 next to the other two big boys, but we're likely to see Morris/Nicholson/mayyyybe some Porter for most of the 4 minutes.
C – Projected Starter – Marcin Gortat
The Ten Foot Pole!  Yes, they brought in Mahinmi for big money, but this is still The Martian's role for 28-29 MPG.  He's always criminally underrated in 9-cat and has been fairly durable given his earlier-career injuries and lumbering physique.  But I think he's a pretty safe center in the 5th/6th rounds.
Key Reserves – Ian Mahinmi, Jason Smith
Mahinmi is now 29, and got a 4/yr $64 million deal.  Wowwwwww.  It would be different if he was – like, 25 – and they saw him being the heir apparent to Gortat, but by the time Gortat has nothing left, Mahinmi is going to be old too!  A lot of Wiz fans threw their hands in the air at this one…  Mahinmi fit will on the Pacers last year, but tough to see him doing much in that 18ish MPG behind Gortat.  Then there's also Smith – who got a good deal in his own right (3/yr $16 mil) – to filter in some mid-range shooting from a big behind the 4 or 5.
JB's 2016-17 Projection: 46-36
This shouldn't have been a .500 team last year, and they've improved their second unit.  Oubre for 2019 MVP!