As we prepare for the 2016-17 Fantasy Basketball Season, I'll be taking a look at each NBA team with their major adds and drops to see if we can pan for any surprise rotational gold.  This open is especially witty for the Nuggets…  We'll be counting down from worst NBA regular season to the best, mainly because I'm still figuring out how to rank the Warriors…
Orlando Magic (35-47)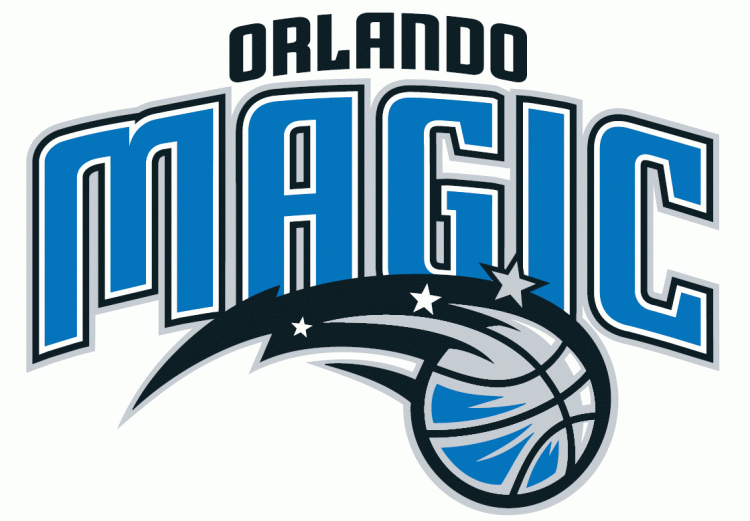 Key Acquisitions:
C Bismack Biyombo
G D.J. Augstin
F/C Arinze Onuaku
G C.J. Wilcox
Key Losses:
G Brandon Jennings
F Andrew Nicholson
C Jason Smith
G Shabazz Napier
SKIIIIIIIIIIIIIIIIIIIIIIIIIIIIIIIILES!
Wooooo, get this Skiles fool out of here!  We get to turn the page on this franchise, and finally get some fantasy excitement going – – only to have them then hoard big men like they're the Sixers.  There's only ONE PF and ONE C spot, Orlando!
A lot of the Magic's turnover happened around the trade deadline last year, and some "key losses" were only in Florida for a hot, swampy minute.  It's hard to say if they really got any better or worse – losing Oladipo hurts anyone – but I'm excited to see what new frontman Frank Vogel can get out of the band.  Here's how their roster is shaping up:
PG – Projected Starter – Elfrid Payton
Elfrid on the Shelfrid!  With a new defensive-minded team and a defensive-minded Vogel, Elfrid seems to fit in a system he's made for.  SKIIIIIIILES! waffled Elfrid's minutes like a WaHo, and said he didn't think Payton was a franchise PG.  Psssshhhh, sourpuss!  I think we can all see the upside in Elfrid's game – huge AST and STL tallies, but deficiencies in FT% and treys.  I do like the upside for more rock in his hands to make plays, with Dipo shipped off.  All of the above make him a fantastic FT-punt target in the 5th round PG run!
Key Reserves – D.J. Augustin, C.J. Watson
See the J, bench the Js!  Bunch of backup "J"s for Orlando!  D.J. is likely your primary backup, and does provide a spark in shooting the deep ball, so he makes sense as a backup to Elfrid.  Hopefully a hot DJ off the bench won't put Elfrid on the Shelfrid!  Watson can fit into some emergency PG duties, and slot over to the 2 for some combo sets, if the Magic really need it.
SG – Projected Starter – Evan Fournier
The Virgin has been de-virginized!  One of my favorite breakout candidates for 16-17 (and a popular one across the board, I'm sure), Fournier is going to need to lead this offense for the Magic to be winners.  Of course, the breakout "kinda" happened last year with a 15.4/2.8/2.7/1.2/0.0 line with 2 treys a game and only 1.7 TO, but I think the scoring might approach 19ish.  And don't sleep on some dimes, as he was 3.7 a game in April, and I think he could easily go 3+ this year.
Key Reserves – Jodie Meeks, C.J. Wilcox
I guess C.J. Watson might actually have more 2 minutes than you'd think, looking at this depth!  Sure, Meeks has been a good player in the past and is just constantly battling frustrating injuries, but can we really expect him to do much anymore?  Meeks had yet another foot surgery in July, putting his return date sometime in November.  I love that Rotoworld has a blurb for July 2nd citing Meeks saying he's "100% healthy" then on July 19th "Undergoes foot surgery".  Yeesh.  Looks like backup SG minutes out of the gate might be the battle of the CJs!  Unless they see Hezonja as able to pickup some SG run, which could be possible as well…
SF – Projected Starter – Aaron Gordon
Don't lie, everyone out there in Razzball Nation popped a boner when Vogel said he was going utilize Gordon like Paul George.  Admit it!  On top of Gordon's sexy promise of STL/BLK combo, now we get to dream about a rainbow line stud a night!  Now, Gordon can't quite handle or distribute quite like PG13, and obviously doesn't have quite the same stroke, but I'm loving the upside.  Right now I have him 78; I'm strongly considering the initial reaction of my boner to guide me in ranking him higher.
Key Reserves – Mario Hezonja, Jeff Green
Both backup wings can play the 2 and the 4, respectively, but I'm lumping both here because the frontline is already messy enough.  I slammed on Hezonja plenty in his rookie season – through no fault of his own, just overhypeness – but there is a BIG need for perimeter wing play on this team, and minutes should be there.  Unfortunately, as much as I wanted to rank him as a deep sleeper, he just doesn't do enough fantasy wise.  He's like a baby-Jeff Green.  Physical tools and promise, but can only score/3/board.  Yawn.
PF – Projected Starter – Serge Ibaka
Mannnnn, after not having him in my Way Too Early Ranks which I put out right when the season ends (I only go 1-50), then vaulting him to 37 post-Magic trade, I thought I might be a little ahead of ADP on Iblocka…  Turns out, Yahoo likes him at 25th!  Yeah, that's too rich for my blood.  Yes, he will see an expanded role, will likely top 1.0 treys for the first time in his career, and score a career best.  But it will come at the expense of his formerly awesome FG%, and his blocks have consistently fallen by good margins each of the past 5 seasons, from 3.7 down to 1.9 last year.
Key Reserves – Arinze Onuaku
Obviously PF might be in flux if the Magic ever feature any Vuc/Biyombo sets, and there's a few scrubs getting training camp deals before this roster is set, but the only one I think is for sure making it is Onuaku, the journeyman blah PF.  Other than some stretch-Green minutes, there might be nothing left anyway with how they run the two centers…
C – Projected Starter – Nikola Vucevic
The million dollar question…  Well, I guess the $72 million dollar question.  Some dude that changed-his-name-just-to-sound-like-he-went-to-Duke Jon Krawczynski reported they brought in Biyombo to start, so maybe they're trying to trade Vuc?  Maybe start with twin towers defensively and have Vuc score 20+ PPG off the bench?  It's too murky for me to invest, plus Vucevic just plain can't stay healthy.  Games missed last 3 years – 17 last year, 8, 25.  His already "blahness" in STL/BLK have me likely avoiding.
Key Reserves – Bismack Biyombo
It'll be some mix of these two unless Vuc is traded before opening night, and either way, I see Vucci Mane playing more minutes.  Biz was awesome when JV got hurt last year, but it was due to the sheer minutes output/volume of boarding and blocking.  With inconsistent minutes coming his way and he's already a FT liability, I don't see a big reason to make him a 12-team target.  He'll be atop my streaming lists for big man stats every weekend though!  However in deeper leagues, he could be a solid rock in your frontcourt.
JB's 2016-17 Projection: 43-39
I like this defensive-minded approach and how it fits the roster, plus I love me some Vogel.  Go Magic!