So admittedly, we're not going to quite get through all of these…  I always underestimate the time it takes to keep the rankings afloat!  But we have time for at least a few more….
As we prepare for the 2016-17 Fantasy Basketball Season, I'll be taking a look at each NBA team with their major adds and drops to see if we can pan for any surprise rotational gold.  This open is especially witty for the Nuggets…  We'll be counting down from worst NBA regular season to the best, mainly because I'm still figuring out how to rank the Warriors…
Memphis Grizzlies (42-40)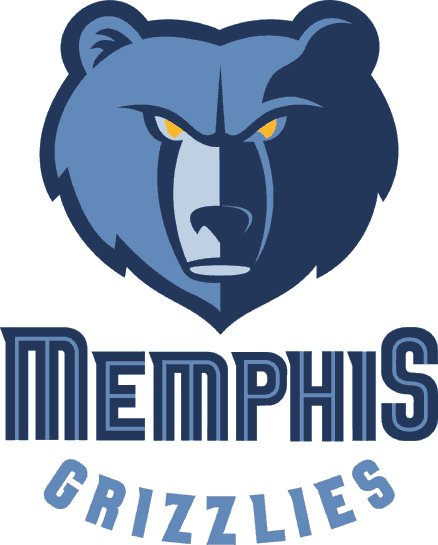 Key Acquisitions:
F Deyonta Davis
Key Losses:
G Mario Chalmers
JOERRRRRRRGER!
Well, not too much of a change for the most famous city in Tennessee!  Weird reference to another Podcast – I think like 4 years ago and on a baseball Podcast – but let's see if anyone gets it!  Without losing much, the Grizz sign Chandler Parsons, who new coach David "Plop, plop, fizz" Fizdale said they want to use like LeBron.  Aherm, OK!  And apparently Fizdale is scrapping the Grizzlies slow-paced mold, and going for more uptempo looks.  Any time someone is comparing an offense to D'Antoni, my fantasy tent gets pitched!  So let's take a look at their roster, and see if an uptempo system can work:
PG – Projected Starter – Mike Conley
He is a pretty good NBA PG, so he was going to get a max deal somewhere.  But the $150 some odd million he got seems a little crazypants to me, given his lower leg injury issues the past two years.  He's should be fine though, and a great play in Roto given his ridiculous TO rate, which bottomed down to only 1.5 last year compared to 6.1 AST.  Fit into the uptempo system?  Check!
Key Reserves – Wade Baldwin, Andrew Harrison
Do I need to add the IV?!  I'm just not sure yet!  These Roman numerals behind player names is starting to get out of control.  Didn't work out for RG3!  Anyway, Baldwin looks like your clear PG backup, even though the rook is shooting awful in preseason.  He does have a nice AST:TO going 16:4 the last 4 scrimmages.  Harrison recently got a 3-year deal after looking good in the D-League last season, and just got a preseason start next to Conley, signifying he's more a combo guard to them.
SG – Projected Starter – Tony Allen
Well, this throws the uptempo off course a little bit!  Our favorite steals-only streamer is about the most boring, albeit most reliable, starting guard in the NBA.  1.7 STL last year, and we should get 1.5+ pretty easily yet again.  Although with bad FT%, no scoring, no 3s…  Bleh.  Fit into the uptempo system?  X!
Key Reserves – Vince Carter, Troy Daniels
Yup, Vince Carter is still in the NBA.  Say whaaaaaa?!  Should have another 15ish MPG role off the bench.  With Allen and Carter so ridiculously old, and Carter maybe playing some SF, Troy Daniels is actually a pretty interesting name to keep on your radar.  He hasn't played much in preseason, but they've said he'll be mixed in the rotation, and they need additional perimeter threats for their uptempo aspirations.  In only 11 MPG last year, he hit an absurd 1.4 treys/game at 48.4% from downtown.  Might be an uber-deep league ThrAGNOF.
SF – Projected Starter – Chandler Parsons
Awwwww, I love my Chandler!  The real anchor of all the 6 Grizzlies Friends!  It's looking more and more likely that he's going to miss a few games to start the year, but there's just such IMMENSE potential on the wing of this team, especially if they indeed pick up the pace.  He was a player possessed post-ASB last year, hitting 45% of his treys and averaging 4.1 dimes in an obscene line.  Just needs to get healthy and we might have an epic second half!  Fit into the uptempo system?  Check check!
Key Reserves – James Ennis
Ennis has become the Grizzlies "ohhhhh look, surprise, he looks amazing!" preseason guy, but I just dunno.  I will say that for deeper leagues, it looks like he's your starting SF until Parsons is starting.  Pretty temporary band-aid, but worth owning for the pure minutes.  His preseason has been a fairly boring 3-n-D ouput though…
PF – Projected Starter – JaMychal Green
Uggghhhhh, I am still mad at this one!  After ranking J-Mike well ahead of consensus out of the gate, the Grizz then announce he will be starting and they'll be bringing Z-Bo off the bench.  Frustration city!  Grizzlies management reading my ranks!  From Feb. 10th on – once he started getting an extended look – 10.7/6.3/1.6/1.0/0.6 in 25 MPG.  At 28-29 MPG it could get really interesting, and he can hit treys as well.  It could work if Z-Bo picks up some backup C mins.  Fit into the uptempo system?  Check!
Key Reserves – Zach Randolph
T-Dog moves to a bench role, but he should be able to feast on second units with some possessed Pts/Reb nights.  I think he maintains a pretty sizable role, and was under 30 MPG last year anyway and still did comparable damage.  Of course we don't get blocks, but I think it'll still be a solid season for the old man.
C – Projected Starter – Marc Gasol
I'm honestly surprised Gasol is this much further ahead than Parsons.  The broken foot had everyone alarmed all Summer, but he's playing in preseason and holy shit!  Look at the 3s!  6-13 from downtown in 5 games at under 20 MPG, so if he legit gets to 1.0 3PTM a game, this could get really interesting.  Damn, I need to move him up.  I'm feeling a lot less concerned on his foot, and as linked in that article above laying out this uptempo season, if he's gonna pick-n-pop for 3s it could get nasty.  Fit into the uptempo system?  Hesitant check…
Key Reserves – Brandan Wright, Deyonta Davis
With Gasol looking good, Wright doesn't have much of an outlook to have substantial production.  Not that he had a ton of upside anyway, but for being a backup behind a still-lingering question mark, it's pretty blah.  For the deepest of dynasties, I really liked Deyonta coming out of the draft, but it looks like a season of D-League for the raw rookie.  I'm not even sure I'll throw a $1 REL bid at him…
JB's 2016-17 Projection: 50-32
Once Parsons is 100%, and if they're indeed going uptempo while having good defenders, this should be a mad fun team.