As we prepare for the 2016-17 Fantasy Basketball Season, I'll be taking a look at each NBA team with their major adds and drops to see if we can pan for any surprise rotational gold.  This open is especially witty for the Nuggets…  We'll be counting down from worst NBA regular season to the best, mainly because I'm still figuring out how to rank the Warriors…
Houston Rockets (41-41)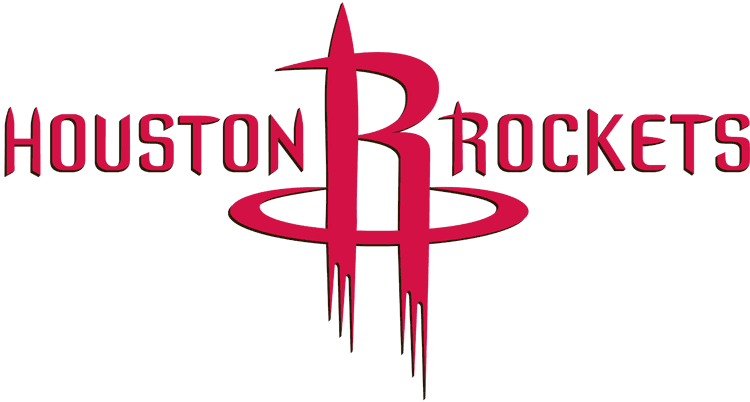 Key Acquisitions:
C Nene
G Pablo Prigioni
G Tyler Ennis
G/F P.J. Hairston
Key Losses:
F Terrence Jones
G Jason Terry
F/C Donatas Motiejunas?
All hail D'Antoni!  Well, at least for fantasy.  Although with the NBA record-holder for most TO in a single-season, do the Rockets lead the NBA in turnovers this year?!  Maybe they become the all-time record holder?!  I think I found that it's 24.5 a game by the Nuggets in the 70s…  Would be tough to top!
Obviously Harden is a stud, and with the uptempo pace, there is a lot to like from Houston this year.  And I can't complain about them not playing Tjones anymore!  I can now consolidate all my rants to the Pelicans…  Anywho, here's how the Rockets roster is shaping up for 16-17:
PG – Projected Starter – Patrick Beverley
Lingering knee soreness is giving me some draft day soreness…  His upside was capped by my injury pessimism in my original ranks, and now that he's missing extended time in preseason with a knee issue, I dropped him further in my ranks.  I probably should have moved Eric Gordon a good bit up with said pessimism on P-Bev, and Gordon might out-minutes him anyway…  Gordon is super ThrAGNOFfy though…
Key Reserves – Pablo Prigioni, Tyler Ennis
As mentioned, it looks like mainly a 3-guard rotation between Beard, Bev, and EG.  Prigioni can chip in some vet reserve minutes when needed, and Ennis remains a project.  GM Daryl Morey did say he was targeting Ennis in the 2014 draft, so there's some mutual love here.  I doubt we see much of Ennis any time soon though…
SG – Projected Starter – James Harden
Fear the Beard!  Especially a D'Antoni Beard!  15 assists Sunday against the Pels with 8 TO.  Yeesh.  But 21-24 FT in only two preseason showings (against other NBA teams).  26 assists in 2 games!  This could get crazy pretty quick, but the TO and FG% are obviously going to bog him down like a can of Dapper Dan in his whiskers.
Key Reserves – Eric Gordon, P.J. Hairston
We've pretty much covered Gordon; he's not going to merely play backup SG, but combo guard next to both Beard and P-Bev for pretty good minutes.  I need to move him up in my ranks.  Hairston is an interesting, super deep ThrAGNOF given the Rockets pace and his shooting ability, but he might not even make the team…
SF – Projected Starter – Trevor Ariza
It's the Trevor show!  As assured a role and stat production as you can expect on draft day.  Virtually no turnovers, 2ish steals, 2.3ish treys, 40% shooting, and that's about it.  As elite a 3-n-D as it gets.  While some are arguing D'Antoni might bring in more upside for additional shots, I don't think the impact is that big.  Mayyyybe he gets to 2.5 treys and 13-14 PPG, but I don't see him getting over 2 steals, even with a heightened pace of play.  He's been durable the past 3 years too, so there's that added to the safety aspect.
Key Reserves – Corey Brewer, K.J. McDaniels
Brewer is someone I might consider sneaking into my ranks.  A D'Antoni system fits him sooooooo well, as he always seems to leak out on rebounds and get a few transition layups a game.  He shot atrociously last year at 38.4%, but still got a steal per in only 20 MPG.  If they ever want to go super small and play Ariza at the 4, or give Brewer some SG run, in 25 MPG he could easily be in the streamer mix in 12ers.  McDaniels, former preseason buzz master for the Sixers, has been getting buzz yet again from D'Antoni showering him with praise, but who knows how much of that is smoke getting pumped in our ears…  Or something like that…
PF – Projected Starter – Ryan Anderson
Ryno might push for 3 treys a game in this system.  He's made an absurd 11 treys through the first two preseason games.  Hell, he might push for 3.5!  It could get nuts pretty quick.  That said, remember we always ThrAGNOF!  Metrics will inevitably love him way more vs. his real value in H2H, since he never turns it over and 3s are weighed as heavily as other cats.  0 AST, 0 STL, and 2 BLK in those two games as well, in a crazy amount of run playing nearly 35 MPG.  Pretty anemic ancillary stats, but if you need 3s after pick 60ish, Ryno fits!  I wouldn't fault you for reaching, even though I have him only 87…
Key Reserves – Montrezl Harrell, Sam Dekker, Domatas Motiejunas?
…But Anderson has only played over 66 games once in his career – in 2012-13.  Back injuries have been the culprit lately, so this backup position for deeper leagues isn't one to ignore.  I think Nene could factor in a little bit more at PF than we'd expect, but these guys could get into the mix as well.  Harrell is a pretty boring though, even when given big minutes, and Dekker had injuries last year (mainly a long-term recovery from back surgery) with a D-League stint.  These two are some NCAA all-stars though, that's for sure!  Then all of this could change if they end up re-signing D-Mo, who is still a free agent.  He had back issues of his own last year, which gives them 3 out of 4 options at PF with severe back injuries in their past.  Lions, tigers, and back surgeries – oh my!
C – Projected Starter – Clint Capela
We're the leaders in the industry for Capela-awareness!  After Yahoo callously pre-ranked him dead last in their player pool last year, we saw some fun stretches of boards-n-blocks for The Big Swiss during his backup runs, going 6.4 REB and 1.2 BLK in only 19 MPG last year.  Don't discount the 0.8 STL too.  Your starting C in a fast-paced offense, things could get interesting pretty quick!  But they could get ugly pretty quick too at the FT stripe – 37.9% FT last year!  Buzz's girlfriend, WOOF!  And a nice 0-2 this preseason so far.  Hey, at least he's avoided the line for the most part thus far!  Likely a FT punt only pick.
Key Reserves – Nene, Chinanu Onuaku
Even though his beard and dreads are greying, Nene has looked pretty good in 16ish MPG this preseason in two games, scoring 10.5 per on 9-13 shooting.  If the Rox don't sign D-Mo and Capela is throwing hand grenades at the backboard at the FT stripe, I could see him factor into backup PF run as well, playing some next to Ryno, which makes sense.  It's not like he can play a ton though – 25 MPG would be the absolute cap – but for the deeper leagues, I think he'll be shooed off despite being usable.  Onuaku isn't likely to contribute much, except maybe teaching Capela how to shoot FT like he does…
JB's 2016-17 Projection: 44-38
Will the D'Antoni system work?  I think marginally!  They're right there at a 7 or 8 playoff spot for me again this year.