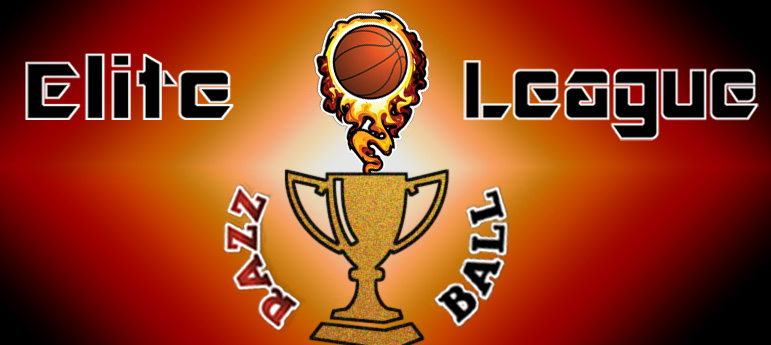 Well, there goes that…  If you want to avoid a whiny rant about a bad-beat in the REL playoffs that came down to .001% of a point, then just skip over my recap.  I'm cold.  I'm bitter.  I'm all alone!  Thankfully I have some primo KCP I can huff and get me through the offseason.  Hey, at least I didn't destroy my keepers core to go for the gold!  Here's how the semis wrapped up in week 21 in the REL, plus a preview of the REL Finals:
Semi-Finals:
2nd seed Slim – Razzball "DEF" (5-4-0) 6th seed JB Gilpin – Razzball
JB: Yup.  Lost by .001 FG%.  Given I won by 2 3PTM and 1 Pt, but that's neither here nor there!  Even with the walking-porcelain-Bosnian Nurk, Slim managed to not miss a single game all week.  I on the other hand came in with a full roster, and picked up 9 DNPs from the going-into-the-week-healthy Luol Deng, Tyson Chandler, KCP, Kawhi Leonard, Brandon Knight, and Dirk Nowitzki.  Easily swings 25 REB as well, with a TO a landslide W for me, so if half of those guys don't miss a game or two, I win pretty easily.  To quote the best philosophical movie of our time – Men in Black – "it's better to have loved and lost, than have never loved at all."  Bleh, having Oubre and Dwight Powell as stashes hurt my chances as well, but I like my core heading into next year.  With my final FAAB dollar – mind you I saved it since week 1 – I nabbed Christian Wood even though there's a 99% chance I ain't keepin' him.  So alas, we go into the off-season and re-load.
Slim: Horseshoes and Hand Grenades, JB…  Horseshoes and Hand Grenades.  As we all know those are the only two things where being close matters but for my REL team that adage now has an entirely new meaning.  So in my 5-4 win I won FG% by .001, boards by 27, and the other 3 category wins weren't close.  I know the boards aren't all that close either but since JB decided to go with DNP-old guys (Dirk, Tyson Chandler, Deng) and someone who is still yet to see 70 games in a season (Kawhi) he probably thought he could have won boards if he was at full strength, although "full strength" was obviously never going to be an option with those guys but he knew about that risk when he traded for them.  As it turned out there were two major reasons I won these categories.  The first is Mr. North Carolina himself John 'Horseshoe' Henson with his .656 FG% and 22 boards, and the second is Jusuf 'Hand Grenade' Nurkic who gave me  a .629 FG% and 23 boards.  Two weeks ago both were out of commission and now the pair sends me to the finals, and to think I offered Henson to nearly every team in the league at some point this year.
I guess I could have gone with "It's better to be lucky than good", but my good luck happened weeks ago when I added Josh Richardson (.500 FG%), JaMychal Green (.457 FG%), and Shane Larkin (.650 FG%).  Or maybe I was lucky to have sold Kobe and Hood and in doing so turning myself away from being a FG-punt team.  Or maybe it was just that Horseshoe Henson is on my team and not JB's who actually had an offer on the table for Henson at one point but didn't want to get rid of, are you ready for this, Wilson Chandler!  The only thing about this past week that certainly wasn't luck was the not so subtle play of Hand Grenade Nurkic.  Even though I'm in the finals and all that matters now is what happens this week, I still can't help but think how much better I'm going to be next year considering nearly every player on my team is 25 or younger.
Alright fine, I'll pose the question you are all thinking, did JB have a better team than me?  Since that question is written in the past tense it doesn't matter in the slightest, because I'm the lucky one who's about to get stomped in the finals!  Truth be told I was actually rooting for JB to beat me late last night.  If healthy, yeah yeah I understand there's a better chance I'll be struck by lightning while being eaten by a shark, but if healthy JB would have had a much better shot at giving him a run for his money.
4th seed I Ain't No Jok(ic) DEF (6-3-0) 1st seed HateUsCauseTheyAnus 
I Ain't No Jok(ic): Whew!
That was a nail-biting matchup to get into the finals, but we made it! Kudos to Adam for putting together a solid team and once again putting up a tough fight in my guys 6-3 victory. It was closer than it sounds. I had my doubts throughout the weekend that I'd be able to pull it out. Especially with no Nerlens Noel, Oladipo missing half the week, and Livingston getting rested on Sunday (damn you Steve Kerr, which I'm pretty certain doesn't get uttered too often). Nobody had a stand-out week for my team this week, but the team is built to, hopefully, withstand any one guy being out. Which it did. Adam had a few rests and injuries to overcome this week as well. I'm thankful for  Zach Randolph sitting and the Spurs resting Aldridge on Saturday, which was big I think. I'm also glad that I tried to build such a balanced team, one that could compete against anyone even if they were dominant in one or two of my better categories. I mean, my two worst categories this year were easily turnovers and 3PTM where I was 2-19 and 11-11 respectively up to this point. I ended up winning both categories this week, which was the difference between advancing and going home. Take what your opponent gives you, right? Anyway, once again thanks for a great matchup Adam!
I had an eye on the JB vs Slim matchup in the other semi and I've gotta say that must have been pretty heartbreaking for JB. Looking at it on Friday or Saturday I didn't really think JB had a shot as it looked like Slim had it all wrapped up. BUT, I glanced at it on Sunday and saw Slim was up 5-4 and JB was down by .001 in FG% with once guy to play still vs Slims zero. All Randy Wittman had to do was put Kelly Oubre in to make one, or at most two shots from the field and JB wins that matchup. Instead, up 20+ against the horrible Lakers, Wittman leaves his starters in until there was one minute left, and then finally subs Oubre in. Unfortunately he didn't get a shot off in his one minute. That's rough. Even more so considering that FG% is Slims punt category and that might have been his highest FG% on the entire season. Better luck next year JB (and I'll see you in the finals of the JB vs Slim RCL).
On the wire I had a set of pickups to make if I lost, but if I won my top two guys were Karasev (5 games this week) and Jordan Hamilton. Hamilton has 4 games and all of them are on days that are usable for me. The guy I dropped, Carl Landry, was playing very well but was a tough guy to hold for a couple reasons. Number one is that he only had 3 games this week, and one of them was on a day I already had a full lineup. The second reason was that if Noel came back Landry may not play much. So at best I was looking at 2 games, but maybe only 1 with real quality minutes. Now, Hamilton is on a 10 day deal and who knows how much he plays, but, New Orleans needs some offence so I'm hoping he gets a chance to show what he can do this coming week. The kid can score. It would be a nice homecoming to my team too. I'll throw this piece of trivia out for you. If we go all the way back to 2013, Hamilton was my second ever FAAB pickup in the REL (behind Mozgov, who, almost 3 years later is still with my team). My bid at the time was $31, which ends up being my second most expensive FAAB add ever behind a $32 Andre Roberson in 2014. Suffice to say I showed a lot of faith in a young and unproven Jordan Hamilton back in the day, and now the time has come to repay that faith!
Finals:
2nd seed Slim – Razzball vs. 4th seed I Ain't No Jok(ic)
Slim: The finals.  First off, I shouldn't even be here.  The other teams in the semis all sold youth for a shot at a title, on the other hand I traded away old guys (Kobe, Bogut, Butler) to get a little younger since I didn't think I could compete with the craziness that is the renters.  At the trade deadline I had no Burks (still don't), no Nurkic, no Henson, and no Bryce Dejean-Jones, so I had to either sell them all for vets who could very well get DNP-olds (re: JB's semis) and have major issues with my big men next year or just play it out and hope for the best.  Since I still have no Burks and had to drop Bryce I can't exactly say things worked out as good as they could have but I'm here now and I still have my youth, which at this point is all that really matters.
How can I win… Shit, I don't know.  I'm hoping for a solid showing in TOs, Blocks, and Assists, my top categories.  I like my chances in 3s too, another of my better cats.  I highly doubt I can win FG%, points, boards, and steals, and if this is how it all works out then the winner will be decided by FT%.  However, on the year my opponent is shooting .794 and I'm at .772, in other words I'm probably going to lose it.  The only move I made for the week was dropping Langston Galloway, who the Knicks are done with at PG, for Nene.  I get an extra game out of Nene compared to Langston and if Markieff stays down I may be able to make a run at boards.  Yes you read that correctly… I'm putting all my eggs into Nene's basket. (+1 Easter pun point!)
I Ain't No Jok(ic): This is it! This right here is the opportunity I've been waiting for. What this team was built for over the last couple years. Buying players at auction that were injured and out for the year. Trading proven players for guys that hadn't shown anything yet. Now comes the real test. It's fitting to get a matchup against Slim, who's already won an REL championship in the inaugural season. I think this is going to be yet another tough battle that comes down to the wire on Sunday. We played earlier in the season resulting in an 8-1 victory for my team, but Slim had a bit of a different team then and was going through some injuries at the time as well, so I doubt that's indicative of how this matchup is going to play out. Though it does inspire a little confidence to know he can be beat. That and the fact that even last week I would have beaten Slim 6-3. I can only hope that injuries don't derail my guys. Stay healthy boys! At this point I don't plan on getting Carroll back, though it would be nice, but I really need to have Noel get healthy and play, which with the Sixers you never know.
Here we go!