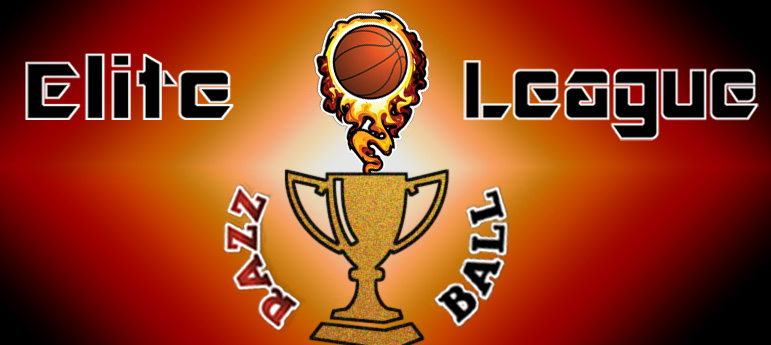 Woooo, I'm still alive in the REL!  The quarterfinal round has completed, with yours truly and I Ain't No Jok(ic) advancing to the Final Four.  We should be able to cut down some nets for this!  The quest for the golden trophy continues into the semis, with the bye week teams loaded up for what should be some pretty close matchups.  Including the internal battle to get to the finals between Slim and I.  The struggle is real!  Expect massive amounts of yelling on the Podcast this week…  Here's how the quarterfinals wrapped up in week 20 in the REL, plus a preview of this week's semi-finals:
Quarterfinals:
6th seed JB Gilpin – Razzball DEF (7-2-0) 3rd seed Yappers

 JB: Yezzir!  Back-to-back seasons moving onto the semis, defeated an injured Yappers squad.  The lack of Pau Gasol really hurt Yappers chances and I was the hot team coming into the playoffs.  No one really had an "exemplary" week, although Dirk's Sunday was pretty baller.  Turn back the clock, Mr. Germinator!  The 36 blocks were a big surprise, as I hadn't been swatting at that level since I owned Whiteside.  For my future, I really need Clint Capela to learn how to hit FT.  I ended up sitting him towards the end of the week to shore up FT%, and I don't think I'll have that luxury against Slim…
 Yappers: Well, when one enters a tough H2H series with Kyle Lowry the sole survivor of an opening day big four (along with the now injured brothers Gasol and Danilo Gallinari), you know you have a dead team walking. So congratulations JB on your hard earned 7-2 massacre. May the Schwartz be with you.
Enough of this year. Looking forward to the next, in which I fully plan to compete.
The core of my team will remain PG Lowry ($17), Teague ($32), Deron williams ($20), Matthews ($14), Gallinari ($11) and Pau Gasol ($20) for $114. I plan two have at least $70 money available for probably three players at auction, two of which will be players of significance to have a core of eight players costing the most of my $200 budget.
I am just about sure D.J. Augustin ($1), Mason Plumlee ($1), and Patrick Patterson ($5) are returning as 24-26 minute per game role players (I have been especially pleased with the Augustin acquisition). Ditto for rookies Chris McCullough ($5) and Jordan Mickey ($1), both whom I am very high on and who should have rotational roles next year.
That leaves three positions to fill between $1 veterans C.J. Miles (minutes have been declining lately..injury maybe), Mike Dunleavy (veteran acquired for his playoff schedule), Mario Chalmers (injured flyer .. WW swap of also injured O.J. Mayo whom I was not keeping) and $1 rookies Jarrell Martin (WW swap of too expensive and not very good Noah Vonleh) and Sam Dekker. The final decision on the last three positions will be made next year, but I do have options. I like options.
Markel Brown (role supplanted by Sean Kilpatrick) and Jose Calderon probably do not make the cut for next year.
4th seed I Ain't No Jok(ic) DEF (7-2-0) 5th seed Martyball – IFBL
 I Ain't No Jok(ic): As my first ever REL basketball postseason victory I have to say that was pretty damn satisfying! Thankfully there wasn't a whole lot of drama on the weekend as things were reasonably in control at that point, though you never know. I wasn't helped at all by missed games this past week that's for sure. There were guys sitting due to injury (Carroll missed 5 games, Jonas 4, and Rose 1), WCS sitting 2 games due to illness (right after Karl said he would play him more of course), DeRozan and Ibaka being given rest days (the first for any OKC player from what I hear), and of course Mozgov getting the good old DNPCD to top things off. If that kind of thing happens this week it will be over pretty quickly I'd imagine.
My $30 Briante Weber worked out for one week I guess, as he gave me some stats. Though the Grizzlies decided to sign Jordan Farmar to a 10 day contract rather than renew Weber's, so he had to be cut. Coming back to the team is the always lovable Shaun Livingston who's consistent mediocrity was dearly missed. Slow and steady wins the race right?
Semi-Finals:
1st seed HateUsCauseTheyAnus vs. 4th seed I Ain't No Jok(ic)
I Ain't No Jok(ic): And then there were 4. Teams that is. This week will be a rematch against the team that wants us to hate them, though we can't bring ourselves to do it, and all week I'll be hoping to repeat the slim victory I had over them a few weeks ago. I'm definitely gonna need to have Jonas and WCS back if I'm to have any hope of winning the big man stats. Aaron Gordon getting back some of his playing time wouldn't hurt either. This is not going to be easy, and I don't think they other matchup of JB vs Slim will be either. Looks like it could be a couple of 5-4, right down to the last game on Sunday kind of matchups. I can only hope some things fall my way and I get a shot to play in the finals.
2nd seed Slim – Razzball vs. 6th seed JB Gilpin – Razzball
 Slim: In the blue corner, standing 6′ nothin and weighing in at 180ish lbs, it's the Destroyer of Dreams, the Harbinger of Hope, The Pillager of… Puppies?, Saaaallllliiiimmmmmmm.
And in the red corner, towering over the competition at 6'7 and 3/4″ and weighing in at I assume over 200 lbs [editor's note – hah yeah I'm a solid 245], he's the Ranker of Ranks, The Editor of Edits, The Writer of… Words?, JaaaaaaayyyyBeeeeeeeee.
In other words the importance of this match-up can not be understated.  If I lose I have to hear about it for an entire year.  365 days of, "At least I beat Slim", and "Well I won the only one that really mattered."  This is un-the-eff-acceptable.  So I was left with little choice, I had to make my move.  I didn't want to drop Bryce Dejean-Jones but with Alec Burks still AWOL it was the only way to go into this week with a full team.  Which after all the whole reason I even made it this far is because of solid depth.  I added a familiar face, Shane Larkin ($0 bid that I beat out 2 remaining playoff teams due to a higher waiver), who I had dropped the week before due to his inconsistency and $10 keeper tag.  Obviously he's still wildly inconsistent but at only 23 years old and now a $1 keeper for the rest of his career, and a guaranteed contract with the Nets for next season, I actually see him in a slightly different light.  Well that and it just felt wrong to drop a former UM player while his alma mater is making a run at an NCAA title.  Wait a second, is James Jones owned?
That wasn't even close to all the good news my team received this past week.  1st off Nurkic is back!  Well he's playing so that in and of itself is extremely helpful.  2nd, Henson is back!  And he blocked 7 shots in his past 2 games.  I'll need both to contribute a bit more in boards but a week ago, when both these guys were down, I would have said that I had no chance to win in the semis.  I also lost 2 games from Hayward this past week and while he probably won't be top 50 playing through his injury at least he's playing.  *cough* Brow *cough*.
Last thing, how good is Josh Richardson?  I know I know, what is up with that FT%?  He shot 79% his last 2 years at Tennessee so I'm pretty sure we are just seeing the product of a small sample size.  Anyway, the same week I FAAB'd him for $2 (my last $2) saw Kevin Martin go for $37, John Jenkins for $12, Alan Anderson for $10, and Richard Jefferson for $8.  The moral of this story is simple, the aphorism 'age before beauty' simply put, is a lie.
 JB: In Joker's voice: "Here.  We.  Go."
I wish I had more confidence.  I need that swagger!  I also wish I had Rubio…  But even with him, Slim is a juggernaut in AST so is probably besting me there.  A big X-factor will be Lillard only has 3 games this week, so maybe I can sneak by in treys.  I should snag FG% while he has dimes, the rest is really a toss-up.  Carmelo Anthony needs to forcefeed some Excedrin and not sit games with a MF headache, that's for sure!  So here's to hoping my rentals can stay healthy and useful and I can squeeze out a 5-4 W.