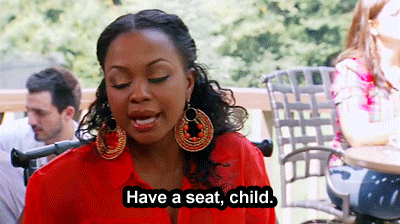 Is it done with that much sass? Probably not. But man, talk about taking the long road to success, and not even getting rewarded for it. The Nets are a clustereff, as we all know, but there are some bright spots. Many of their assets belong to the Celtics, and their best player is always the center of trade rumors (Brook Lopez). Sounds bleed (and it is), but through the dark skies rests a young'n with enough creativity as a playmaker to bring people to the arena and make the Nets a viable contender soon. Now, soon is a subjective term, so for the sake of the Nets we'll say soon is, I don't know…five years?
Seriously, they need a Process. Maybe it's years from now, maybe it's decades (Clippers, anyone?), or maybe it's just months (nope), but one thing is for sure: they're ruining the process of creating young fantasy assets this season. That creative playmaker I just mentioned? Caris LeVert. And while his average stats of the past two weeks are strong (11.8/2.7/3.5/1.3 with only 1.2 TO on 57.1 FG% and 82.4%), he's not getting enough consistent run to make himself worthy of the add. Instead, Sean Kilpatrick trades time with him, effectively canceling out the two. Coach Sean Atkinson said, "we're just taking a futuristic approach and keeping his best interests at heart." Well, that's great, but doesn't help anybody. You don't even own your 1st pick this year!
Point of this small rant? If you can play the days right, both Kilpatrick and LeVert are good adds as a stream option, but it's eenie-meenie-minie-moe between them with LeVert getting a sweet, 'Have a seat, child.' every other day.
Enough about the Nets. That was a waste. Onto the 7 Ahead!
Please, blog, may I have some more?