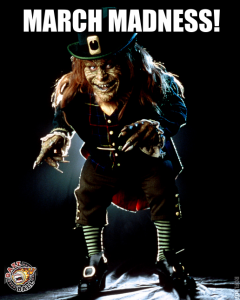 Happy St. Patty's Razzball Nation!  Who doesn't picture Warwick Davis with claws when they drink 15 Guinesses?
For the third straight year, we'll be having an awesome Razzball Hoops March Madness bracket pool, joinable through the magic of that link-ity link right there.  And for the prize, I decided to go with something more desirable than money.  Or power.  Or fame.  Ok, well probably not as good as anyadat, but the winner will get a prestigious spot in the Razzball Elite League!  We've got a few spots opening up for next season, so the winner of the Bracket will get their first choice of the team to take over.  So hop in today, may the cinderellas be with you, and good luck Razzball Nation!  Oh yeah, NBA… Here's what went down last night in fantasy basketball action:
Please, blog, may I have some more?