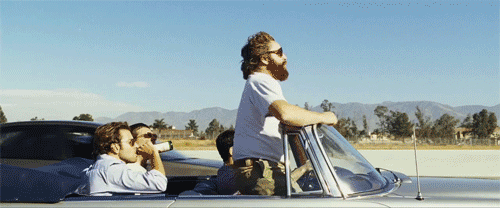 Who wants to go on a road trip?!? You know, the kind that lasts forever. The kind you start the new year with. The kind filled with adventure. The kind that freaking wears you out.
Well,¬†for Week 11 of our NBA fantasy season that's exactly what the Utah Jazz are receiving to kick off 2017. But this no ordinary road slate of five games. No…it's 5 games in 7 days. In other words, that's death. Will they be tired by the end of it? Most certainly, but while they're on the ride I'll be riding their hot hands and bringing death to my opponents in the fantasy realm as much as possible. So, let's Go-bert on a road trip, because if you own¬†Rudy Gobert¬†you're in for a wonderful week. Listen to the ridiculousness that he's producing this year: 18 straight double digit rebound games, and only two games under that mark since November 9.
12.5 PPG
12.0 RPG
2.6 BPG
All on 70.1% shooting. See, it's not just the boards and blocks, his efficiency has been gold for owners this year. And it's showing in the box score as only seven times since that November 9 mark has he failed to score in double digits, either. He's a poor man's Hassan Whiteside offensively, with all the defensive stats on par. Enjoy these five games! Oh, and for the teams facing the Jazz this week: good luck to you, too. Utah's now 21-13, leading the Northwest division and allowing the fewest PPG in the NBA. Sheesh.
Please, blog, may I have some more?