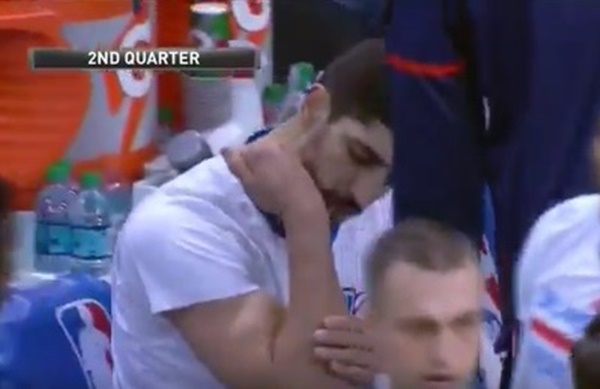 So this isn't a basketball intro, but it was probably the biggest news of the night!  In a game where the Thunder were playing the terrible Mavs squad, Kanter managed to work himself up enough to punch the bench chair… Unfortunately, he's now out for 6 weeks.  Kanter had been putting up 4th round value recently, so this is a big blow to fantasy owners and the Thunder.
Anywayssssss – Here's what happened last night!
Please, blog, may I have some more?