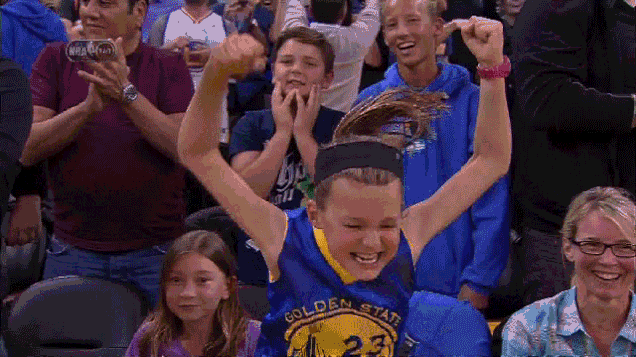 I know, girl. Me, too. Me, too.
Of all the teams to end up with 5 games this week, it's the Warriors. A quintuplet of games lead the way for Golden State and their quartet of fantasy stars. If you own Stephen Curry, Kevin Durant, Klay Thompson, or Draymond Green you're loving life next week. If you're going up against one or two of them…haha! Good luck! There should be plenty of enjoyable viewing experiences through the next seven days, but none more often than the Warriors.
Sweet mercy, it's gonna be fun. And it's not just them…23 teams have 4 games this week, by far the most of the season. Games galore! And here are the 7 Ahead for Week 7!
Please, blog, may I have some more?