Your left eyebrow is connected to the…  right eyebrow!
Damn, teams who took the plunge and drafted Anthony Davis are getting rewarded for their brazenness, that's for sure!  My only RCL team left standing is my Brow squad, and I actually somehow think it's the first time I've ever owned Brow…  Maybe I had a share or two his rookie year, but despite always championing him, never got him anywhere with early picks.  Anywho, monster 36/17/3/3/3 line for a 1.5 rainbow, giving him 3 straight 30/15 games.  Who wants a unibrow ride?!  They should totally make a "Unibrow Ride, $0.25" shirt.  Screw that, I'm gonna!  Razzball store, it's time for me to make some new products!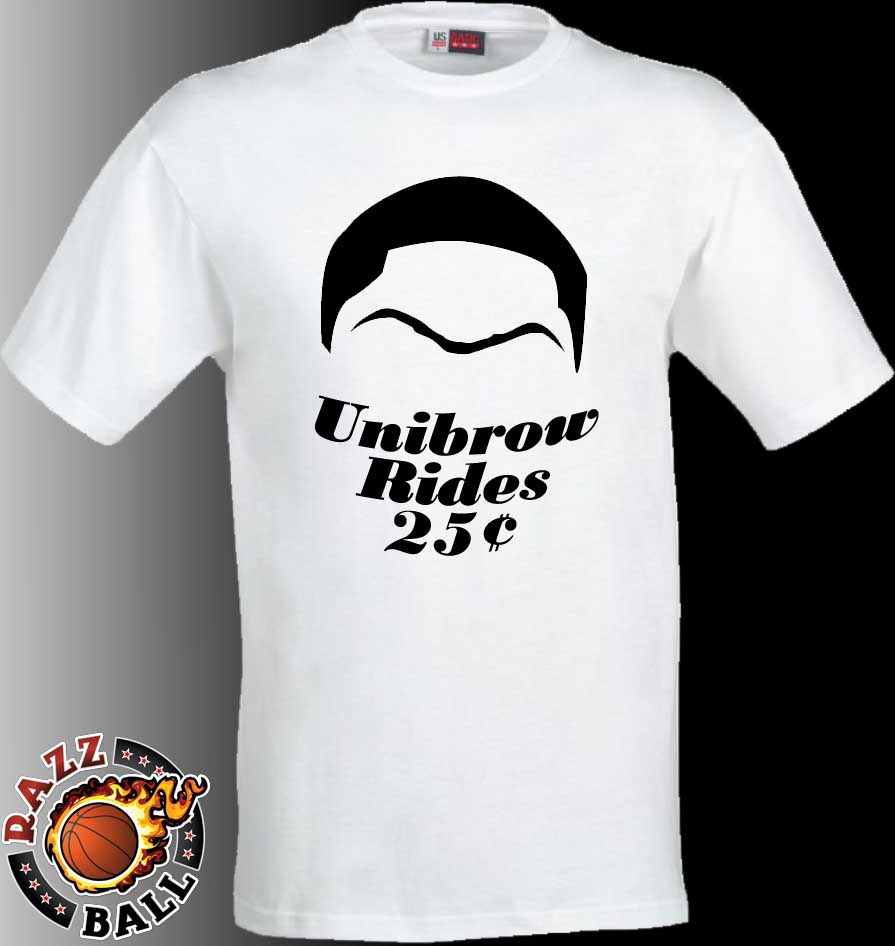 Who's with me and wants to buy those?!  Let's launch a kickstrarter!  Here's what else went down last night in fantasy basketball action:
Please, blog, may I have some more?