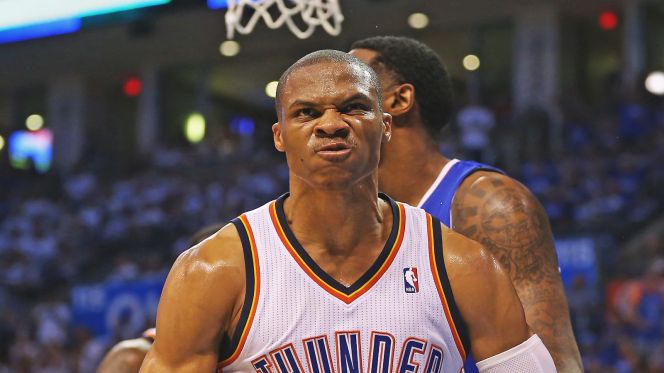 I imagine this a good representation of the frustration Westbrook feels inside… I am currently writing this article during halftime of the Thunder/Warriors game, and frankly I don't think I have the heart to watch the second half.  OKC came out of the gate in a strong fashion, but a Jerami Grant posterization of KD led to a Slim Reaper onslaught that buried the Thunder.  More on that below…
It's now time for my debut on the daily notes! I'm going to format it a bit differently, so feel free to give feedback on whether it's better, worse, or if you don't care at all.
Please, blog, may I have some more?