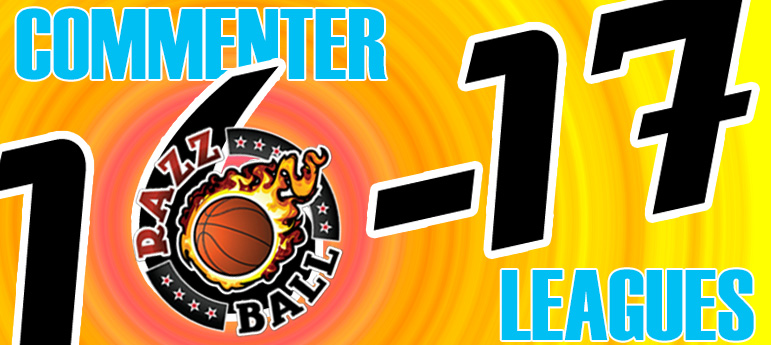 Happy 2017, RCLers! Sorry we're just now updating again, lots happening in the early goings-ons of the calendar flip. Twas not my intent to have these turn into bi-weekly updates, but with things so busy, I decided to be bi-curious and see how this works until we get closer to playoff time. Not set in stone though! And I'll be sure to run the standings every Monday either way…
In the past two weeks, we're still all looking up at Brad's Awkward Team! At 67-31-1, Brad has a share of the overall leader, so I guess one team is looking directly at Brad's Awkward Team in the standings! Look out for surging The Doc is In, in the WE-GOT-A-TROPHY! league! Both squads have 67-31-1 records and 135 RCL points to set the pace for the final 9 weeks of fantasy hoop's regular season action.
Check out how your teams stacked up after weeks 10-11 in the 2016-17 RCL Master Standings Table table, and here's some notable takeaways from the past two regular season weeks across our 23 RCL Leagues:
Please, blog, may I have some more?