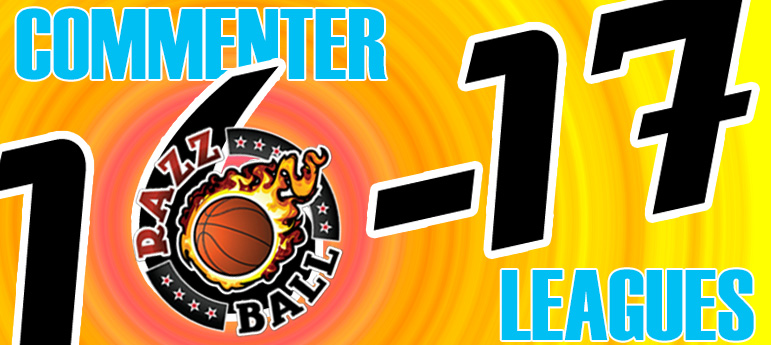 The epic battle between good and evil has begun! The 3rd annual JB vs. Slim RCL drafted last night, pitting the heroic forces of yours truly against the nefarious hordes of that villainous Slim. Last year, I got the upper hand by knocking Slim out of the semi-finals, but still fell short of winning the league title. Stupid Mr. Green Beans! Ruining it for everyone…
If you're still jittery with excitement for the NBA season, there's still time to make a last second RCL League! If we can get a couple more created, I'll be sure to heavily promote them through the end of this week and the weekend to be sure you have a full league. Hit up our 2016-17 RCL Sign-Ups!
With the epic responsibility to maintain goodness and order in the universe by besting Slim, here's how my draft went down:
Please, blog, may I have some more?