Happy 2016, Razzball Nation! I hope all of you had a fun and safe New Year's Eve party. Because for me, well, let's just say I woke up with no clothes on laying in a field with a partially eaten deer carcass… What can I say, I thought it was Jason Kidd at first! Dumb rotations…
The party started out all normal – Slim had some Australian 'shine, Matty brought the poutines, Dan A DJ-ed with his awesome hip hop mixes, the Petes just wanted to talk about their decent (Wizards) and atrocious (Sixers) Eastern conf. teams, danb was too busy following his DFS slate to bring anything, charlie showed up drunk since he's on winter break, and Adam, well, I stayed away from him since all he wanted to talk about is how lucky my Panthers 14-0 run was and I knew a couple sips of Aussie shine in I might not be able to hold off my gun show. Stupid Bucs fans!
Once we all got settled, we couldn't figure out a good movie to watch, so I put on A Scanner Darkly since during my Holiday travels I went to the Arctor house!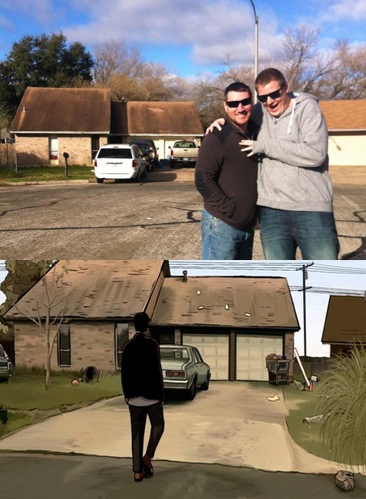 Then at some point once Woody Harrelson said "don't blame the drugs!", it was the second half of the Pistons bludgeoning the Wolves and Kentavious Caldwell-Pope starting going nuts. He's my Substance D, that's for sure! My KCP addiction just took another monster hit, as he started slow but went bonkers late, ending with a 22/4/3/3/0 line on 7-17 shooting, with 2 treys and nary a TO. Everything started to get all Rotoscope-y, I turned into a Jeff Bridges Altered States cave person, and went hunting through the prairie. KCP has been ridiculous this past month, with a strong finish to 2015 after a couple of duds. I think we easily see a top-100 finish that could creep to top-75 if he stays healthy with all these minutes. All I know is when my KCP addiction is strong, I don't feel any muscle in my body! I stay up for 3 days at a time! So 37:33 MPG should be no issue for him. Here's what else went down on our final night of 2015 in fantasy basketball:
Please, blog, may I have some more?