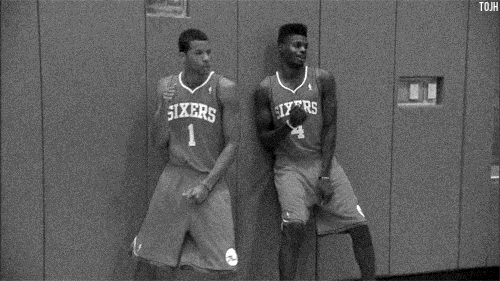 Oh, you thought it would be easier with Ben Simmons out of the fold until the All-Star Break at best? C'mon, kids…this roster is still more convoluted than a Donald Trump¬†attempt at either apologies or giving compliments. It needs some 'splainin'.
This series is intended to cut through the weeds, bypass the ADPs, and decide which players in current position battles hold the best value for fantasy basketball in 2016. Think of it as an 'either or' for two players, or a ranking of sorts when multiple players are jockeying for position. 
Please, blog, may I have some more?