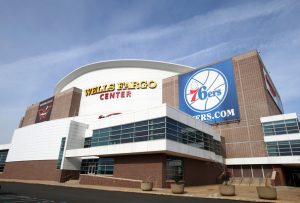 I try not to use the same player twice as the lede for this post. You'd think with over 300 players in the NBA, that wouldn't be a problem. Unfortunately, teams do not play every day and most of the players are not worthy. Sure, I could write up Nik Stauskas and how he didn't score, rebound, assist, steal, or block in eight minutes of run. I could go into detail how he turned the ball over twice and picked up a personal foul, but even Momma Stauskas would be like, "I had to pause the curling match for this crap?" So, as much as I try not to use the same player for the lede, sometimes a performance is just too good. Last Wednesday, Devin Booker was The Razzballer after he dropped 33 points on the hapless Bulls. That was nothing compared to what he did to the Philadelphia 76ers:
| | | | | | | | | |
| --- | --- | --- | --- | --- | --- | --- | --- | --- |
| PTS | REB | AST | STL | BLK | TOV | 3PT | FG | FT |
|  46 | 8 | 1 | 2 | 1 | 3 | 5/8 | 17/32 | 7/8 |
Booker started the game shooting 1-for-8. So, according to my handy dandy desktop abacus, he shot .666 the rest of the way. Ahhhh, the Devil lives!
The Wells Fargo Center used to be located at 3601 Broad St, Philadelphia, PA 19148. You can now just input 46 Booker St, Philadelphia, PA 00100 into your GPS from now on.
Please, blog, may I have some more?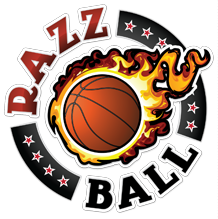 Learn more about our 2017-2018 Fantasy Basketball Subscriptions!
Player projections for each of the next 7 days. A kick-ass DFS lineup optimizer and projections for DraftKings, FanDuel, and Yahoo!.
Once upon a time I was falling in love
But now I'm only falling apart
And there's nothing I can do
A Joel eclipse of the heart
Good morning/afternoon/night sports fans. Welcome back to another special edition of the Saturday Daily Notes presented by Razzball. We had a bit of a rivalry game (I guess?) between the Pistons and the 76ers last night, with Andre Drummond and Joel Embiid jawing at each other over social media then battling it out on the court. Drummond had a great game going for 14/11/6/5/1 on 4-for-8 FG and 6-for-8 FT and only one turnover, but Embiid had 25/10/0/1 with six turnovers on 7-for-21 FG and 11-for-12 FT along with the all-important win. It was a battle between two of the game's best centers and hopefully a matchup we'll be seeing many times going forward. Anyway, here's what else I saw last night in fantasy basketball:
Please, blog, may I have some more?