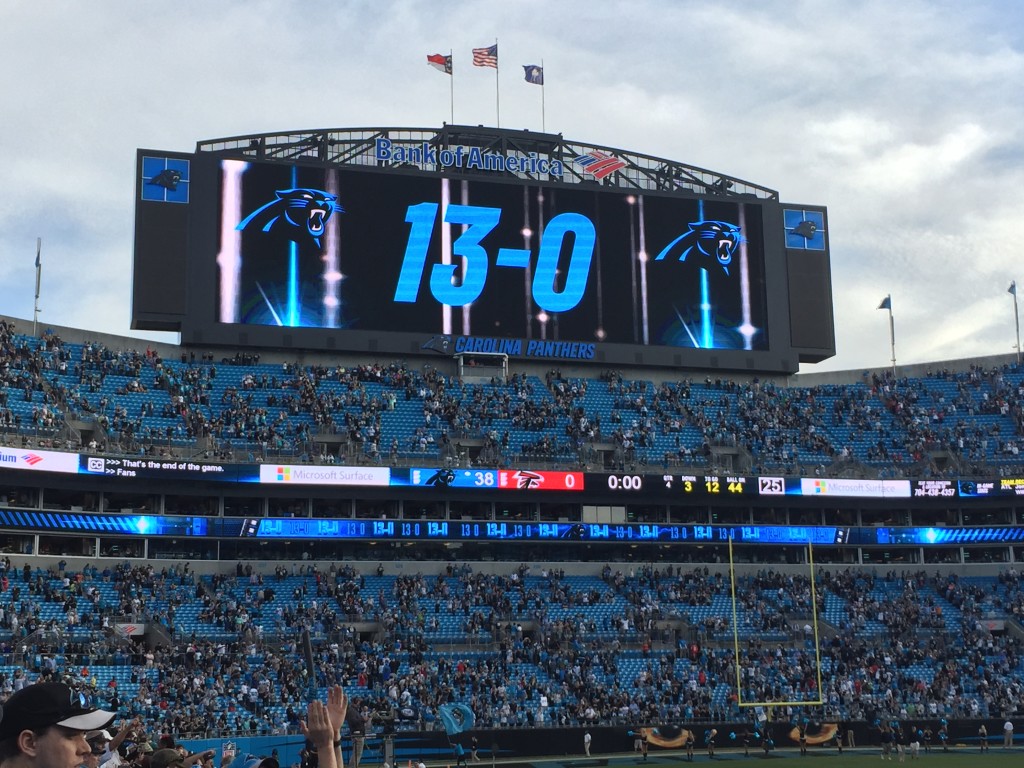 Woooooooooooo!  I don't need to say much more than that, other than what about this weather here on the East Coast over the weekend?!  I got friggin' sunburnt!  At a football game in mid-December!
While we continue to watch history for the Panthers franchise, we witnessed history come to an end Saturday night, with the Warriors losing at Milwaukee to move to 24-1.  Those fans wearing the 24-1 shirts were ballsy!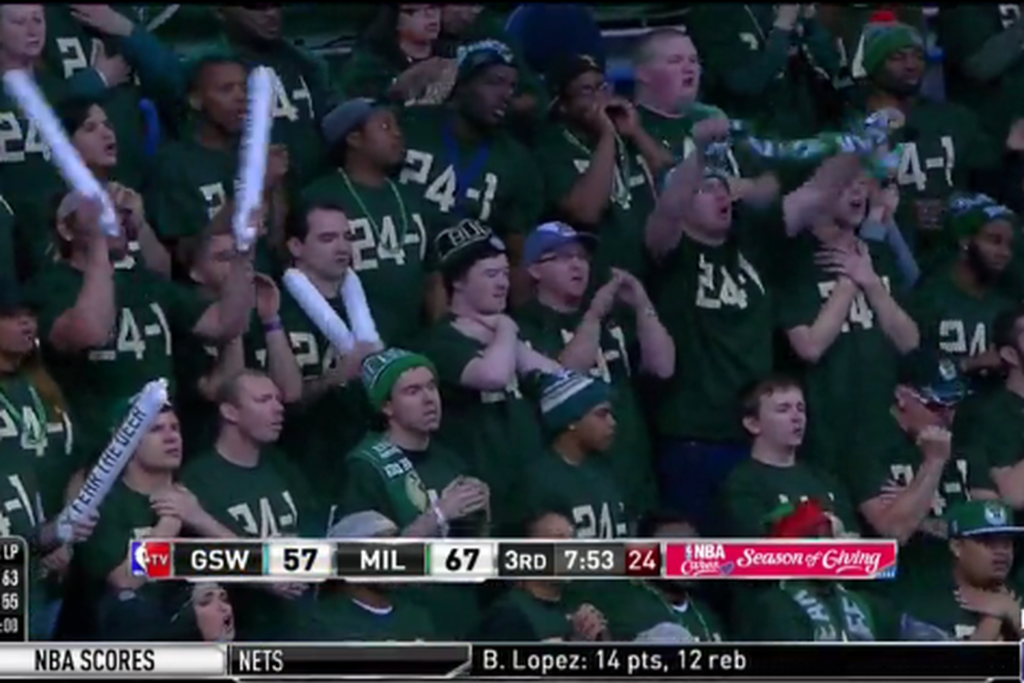 Most of them don't look like they have undershirts, they would be pretty stupid-looking if they lost!  Now I'm no fan of the Warriors (look at their paltry .960 win % vs. my Panthers 1.000! – and I don't mean that to sound like I'm not a fan, I don't really have a big home-team fandom), so during this whole streak and its impact on real-life NBA, I've been more obsessed with the fantasy stuff.  Ya know, Stephen Curry's 3s and Draymond Green being a PF deity.  In that 2OT triller against the Celtics, DrayDray went 24/11/8/5/5 in just an epic 2.5 rainbow performance.  Approached a triple-rainbow!  According to Rotoworld (a site that's awesome for being able to pull research in the history books vs. my lack of even properly communicating which team won a game sometimes…), first 5×5 since Nicolas Batum in 2012 and only the third player to go 20/10 + 5×5 in the past 40 years after Hakeem the Dream and Derrick the Knee.  I'm a little jaded with DC since I used to be a big Hornets fan the first time around, and he was terrible and fat.  Then hurt his knee (yet again!) on that dumb Pros vs. Joes show (hilarious though!  hurting it against average joes!), but sadly I could only find the promo.  Anyway, #OccupyDraymondGreen has pulled yet another article-lead with his multi-cat game, and didn't even come down too hard in the Saturday loss for 24/11/5/1/1, given a fluky 6 TO.  At 13.9/8./7.0 and still improving every season, maybe he can go full Oscar Robinson and give us a season of the O face.  Speaking of Os, 13-0!!!!!!!!!!!  Man, what a weekend…  Here's what else went down in fantasy hoops action, plus The 7 Ahead for week 8:
Please, blog, may I have some more?