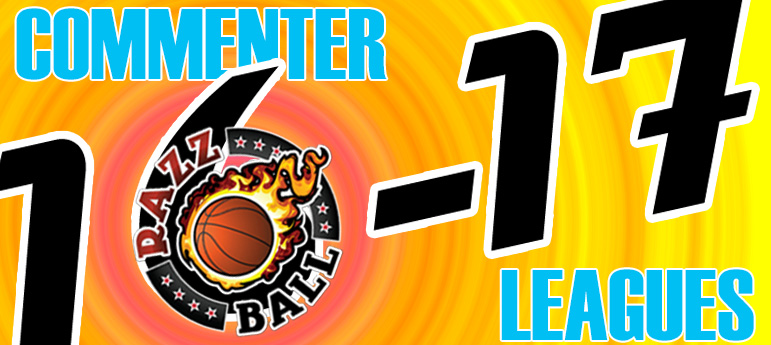 It's the most.  Wonderful.  Time.  Of the year!  Yeah, some legit winter wonderland going on up north, sheesh you guys must be excited to be snowed in and watch nothing but basketball the next few nights!
With the playoffs abreast, it's time to start thinking about those payouts and get paid that money!
Hah, I can't stop laughing at that silly GIF!  Effin hilarious.  And by money, I mean some Amazon gift cards and another YouTube shaming video, but you can't really put a price on the latter!
With the regular season now in the books, the 2016-17 RCL Master Standings Table table is now locked in place as we play out the postseason.  Despite a hell of a final push from The Doc is In – going 22-5 over the final 3 weeks – Big Baby's Lovechild secured the #1 spot through the regular season by a mere half point.  What a close race!  But it's of course anyone's game, as the top teams still need to secure their league championship to win the overall title.  So check out where your squads stacked up in the master standings, and here's some highlights across our 23 RCL Leagues:
Please, blog, may I have some more?