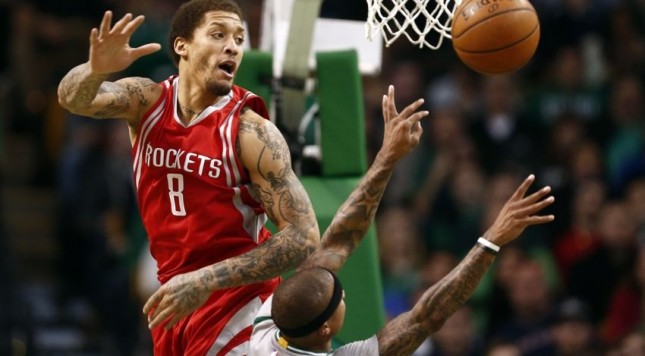 (Yes, this is one of the only Beasley pics in a Rockets uniform)
Welcome back to the league!  There has never really been any question that Beasley has talent…  Hopefully, he's matured during his time away.  At any rate, he's dominating on a Houston team that has no real PF depth, and no playmakers outside of Harden.  Luckily for Houston, Beasley is a point forward that can provide playmaking and scoring off the bench.  I'm not ready to say he's must-own by any stretch, but the talent is there, the playing time is there, and it's hard to see how he won't be productive.
Here are your playoff pickups!
Please, blog, may I have some more?