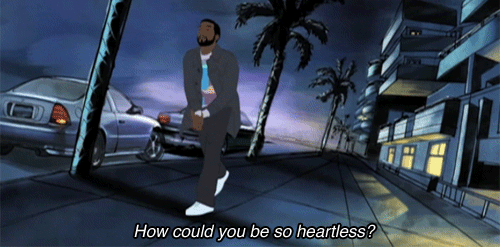 How could you be so Dr. Evil? You're bringing out of a side of that I don't know. Maybe this was the beginning of the end for legit Kanye, when we started to see the side of him that we (he) didn't know? Sorry Yeezy fans, but his last great album was Graduation. But maybe that's what we all need to do…graduate. Onto better seasons. Onto changes perceptions. Onto the playoffs.
As we move into (or closer to) the playoff part of the season, strategies change. For your squad, perhaps you've sat middling in the standings when it comes to certain categories. What if you punted 3 cats for the sake of bolstering the other 6? In a head-to-head format that's all you need (me personally, I'm not the biggest proponent of this move). Or, if it's not a roster building strategy, perhaps what changes is just the way you assess the value of certain players. At this point in the season injuries, losses and trades have adjusted the mindset of so many teams that a few names seemingly so awful just a month ago may now be the key to your playoff push. Can you change your mind on them before the others in your league? Can you find their value in spite of their potential pitfalls?
When they have 5 games in a week where basically everyone else has 4…yep. (Pour one out for all the Russy owners. Worst possible timing for a short week. Good luck to ya!)
Please, blog, may I have some more?