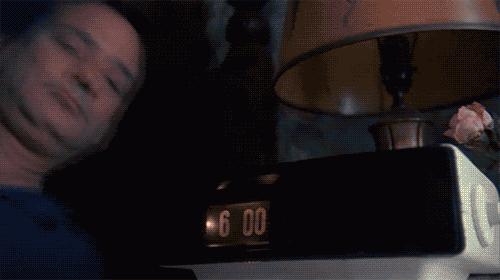 I hate Daylight Savings Time. I mean, I'm really not a fan. However, my love for this archaic nuance of our calendar shifted during seasons of my life. Growing up through college and early married years? Loved Fall Back and loathed Spring Forward. Now? Well, my three little kids that run on a body clock and not a real one don't care that you just gained an hour. Wake the eff up and play with me! Don't worry…I say that to my wife sometimes in the mornings, just with less aggressive language. It's much more enticing. And you don't care.
So, my point is…now that Spring Forward is here the responsible professional in me is still loathing losing an hour of sleep. But the parent in me…haha, oh the parent. They sleep an extra hour now?!? Done. Give me this thing all day long. I look forward to 'losing an hour.'
And now that I'm ~200 words in to something that no one cares about, let's just call that a test to see if you're with me. Many have dropped out to this point, and only the truly great still remain. It's officially playoff time in fantasy basketball (at least for the RCL's), so we trim the fat and only discuss that which matters. As a result, this week is a little thinner in depth. So, let's Spring Forward not just into a warmer season (and baseball!), but into the playoffs!
Oh, and into the 7 Ahead!
Please, blog, may I have some more?