Wazzup Razznation??  It's good to be back!  I obviously missed the last week because I was on vacation, visiting some friends in Cincinnati.  While I was up there, I got a chance to go to a Kentucky game at Rupp arena, then shoot around, and play some pick-up in the practice gym after the game (one of my friends is a manager for the team).  Definitely was a cool experience, although I'm not a huge Kentucky fan.  The athleticism and talent of the UK squad is unquestionable, but they won't make it very far in March without a lot more hustle and outside shooting.
Just for the record, this was the UK vs Arizona St. game on 12/12/2015: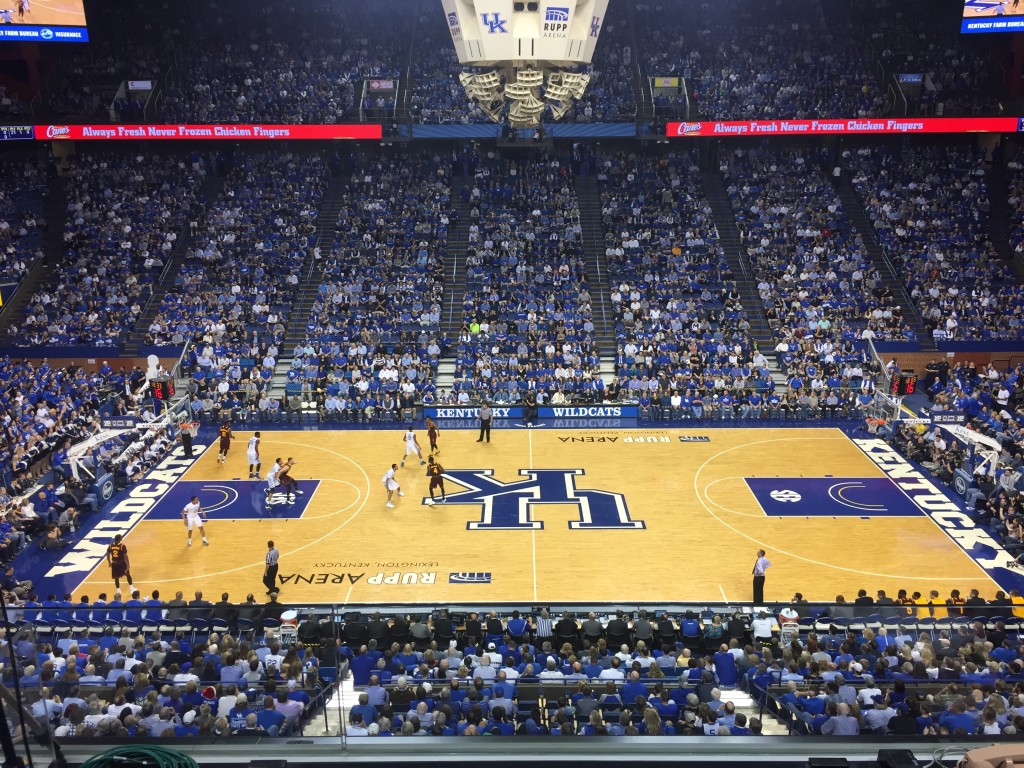 At any rate, let's dive into some NBA action!
Please, blog, may I have some more?