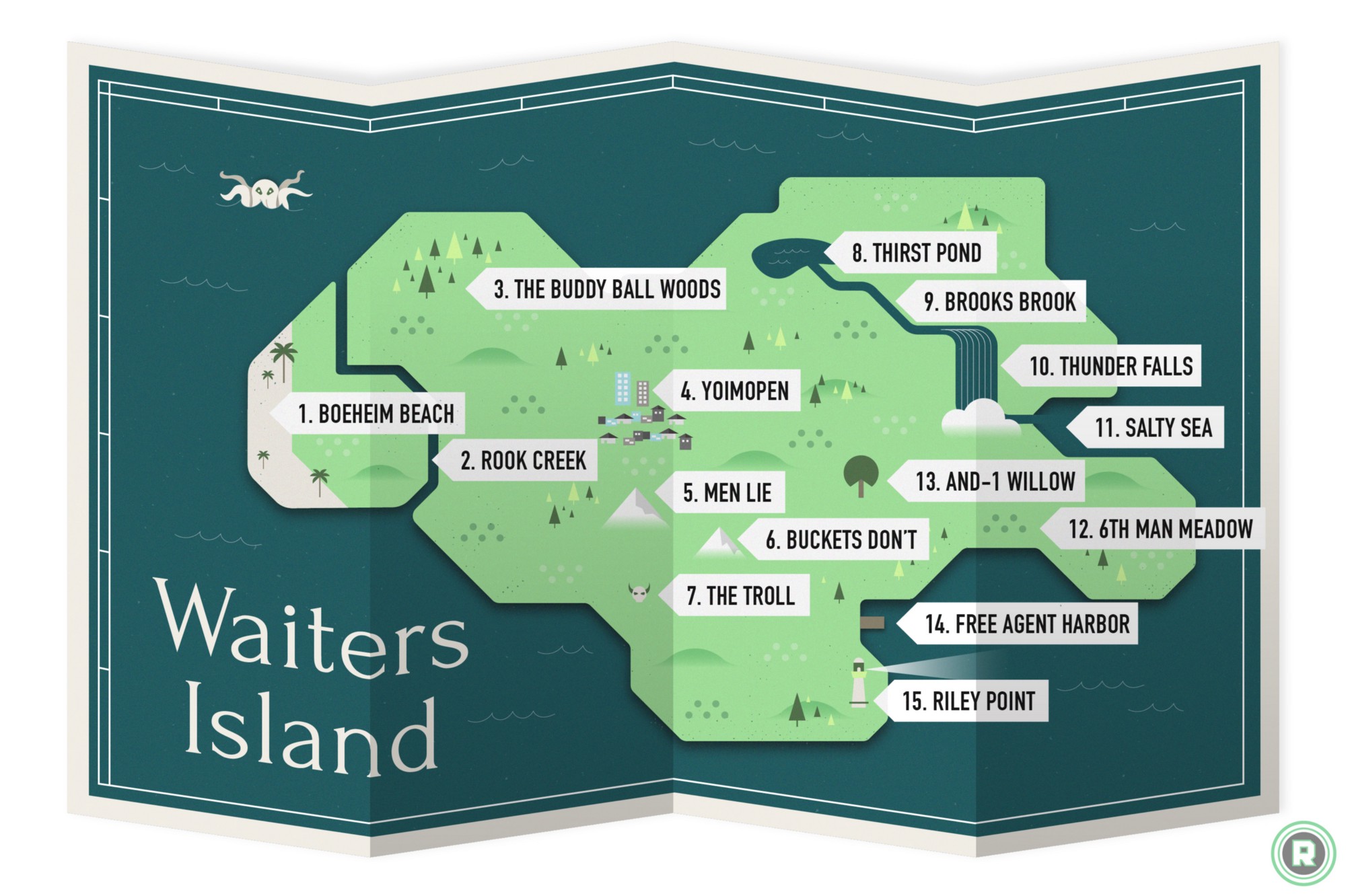 (Photo: The Ringer)
I remember last summer hearing Zach Lowe of ESPN talk about Dion Waiters like he was the missing ingredient in making a delectable dish, like the blueberries needed in blueberry cobbler. Ok, not the blueberry, but making the baking powder? 'Waiters Island' was the term, and he was fully on board.
I thought he was crazy. And I love what Zach Lowe does.
Fast forward to the 2016-2017 season and Waiters was essentially an afterthought as he joined his new team in South Beach. I won't say that he took his talents there, like the rest of the world has at some point, but let's not forget that this guy was the 4th overall pick in the NBA Draft; dude can hoop. His 'hero ball' mentality and lack of interest in playing defense, you know, half of the entire game, makes him hard to watch sometimes, and is a large reason why he's now on his third team in six years. That's a rare feat for a #4 pick that's averaging 12.9/2.6/2.5 for his career. We're not talking Chris Paul here, but we're also not talking Marcus Fizer. Yet he seems to be settling in nicely for the Miami Rileys.
And now he gets four games this week…but let's be clear, with the way he's playing he deserves more than just a streamer nod. This dude should be owned at a much higher rate than 34%. GO GET HIM!
Here are the 7 Ahead for Week 6!
Please, blog, may I have some more?