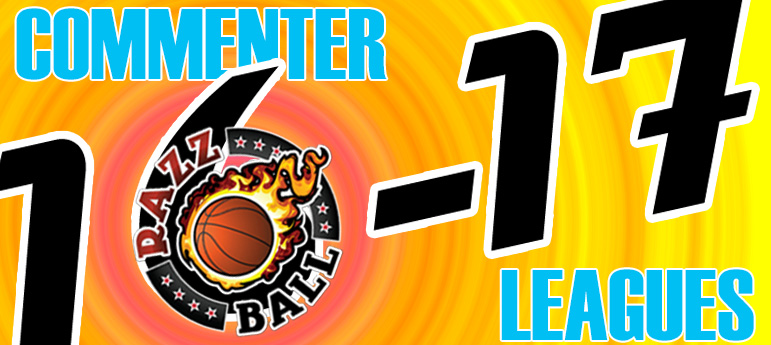 The Holidays are halfway over, we're in that beautiful lull that is the Xmas-New Year's Eve corridor, where if you're going to work you're half tuned out, and if you're off work or school, you're 100% focusing on fantasy hoops!  Tis the season!
And massively focusing on their RCL run is the gangly, embarrassing, just-hit-puberty Brad's Awkward Team!  Moved to 58-23 to lead the RCL standings by a single RCL point, and ready to put the pedal to the metal in an RCL title effort.
Check out how your teams stacked up after weeks 8-9 in the 2016-17 RCL Master Standings Table table, and here's some notable takeaways from the past two regular season weeks across our 23 RCL Leagues:
Please, blog, may I have some more?