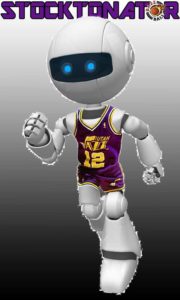 Projections are first run around 6AM EST and updated at the :50 mark through 6:50PM EST with updated injury status (D=Doubtful, Q=Questionable, P=Probable). Players who are 'Out' are not included. Player status is based on their status as of today. All times are EST. Y! Points reflect Yahoo's default season-long point format.
Download Table as CSV
Note: Filters and sorting in the table below apply to the output!
| # | Name | Team | Pos | Day | Time | Opp | Inj | MIN | PTS | REB | AST | STL | BLK | TO | 2P | 2PA | 3P | 3PA | FT | FTA | PF | Y! PTS | Own% |
| --- | --- | --- | --- | --- | --- | --- | --- | --- | --- | --- | --- | --- | --- | --- | --- | --- | --- | --- | --- | --- | --- | --- | --- |